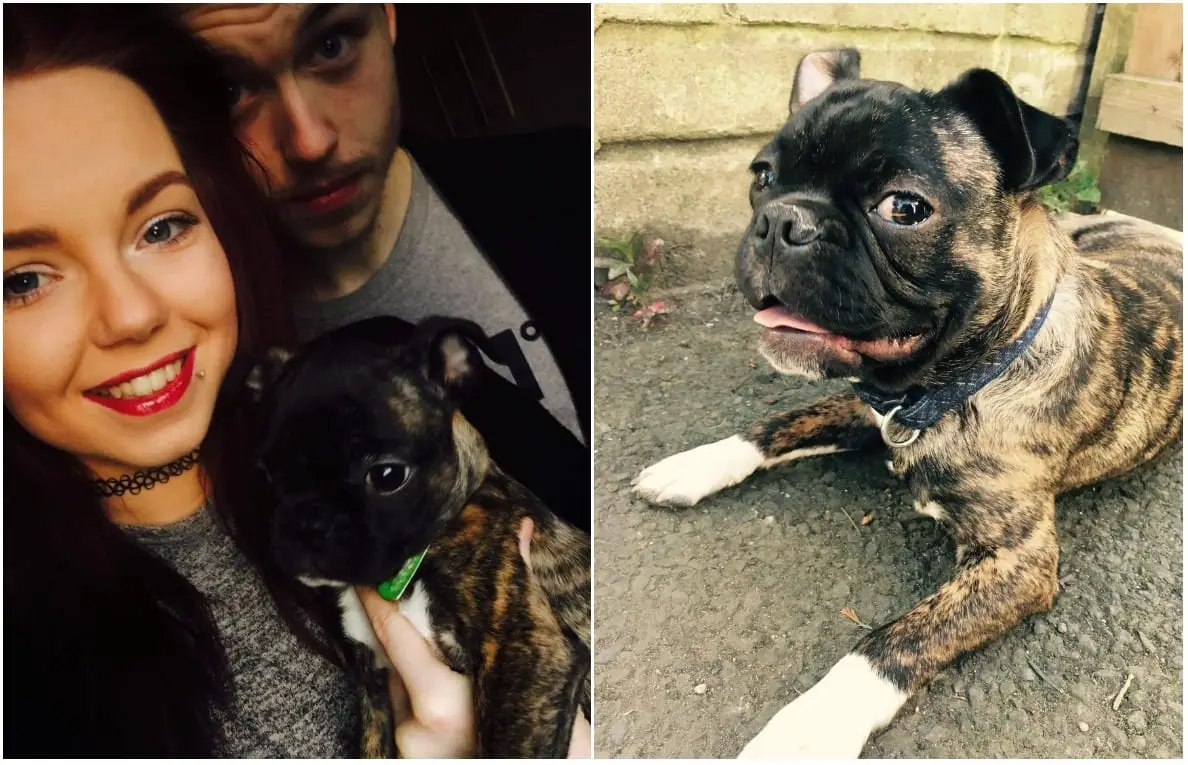 A young Co Armagh mother-to-be says her "heart has been ripped out" after two of her precious puppies died from suspected poisoning just three weeks after moving into her dream home.
Natasha Kelly, from Lurgan, says "there are no words that could describe the pain I'm feeling at the minute".
She says her vet insists the beautiful Boston-terrier cross puppies – which she described lovingly as "my babies" – very likely died as a result of having been poisoned with anti-freeze earlier this week.
Speaking to Armagh I, the 21-year-old – who moved into her new home at Castle Lane Mews just last month – said the pups 'Theodore' and 'Fudge' were a huge part of her life, ever since they were just hours old.
But after suspecting something was awry with 18-month-old pug-cross Boston Theodore last Friday, a concerned Natasha – seven months pregnant – brought him to P.A Murray veterinary clinic in the town.
"He was being very withdrawn, tail between his legs and didn't want to play with the other dogs," she explained.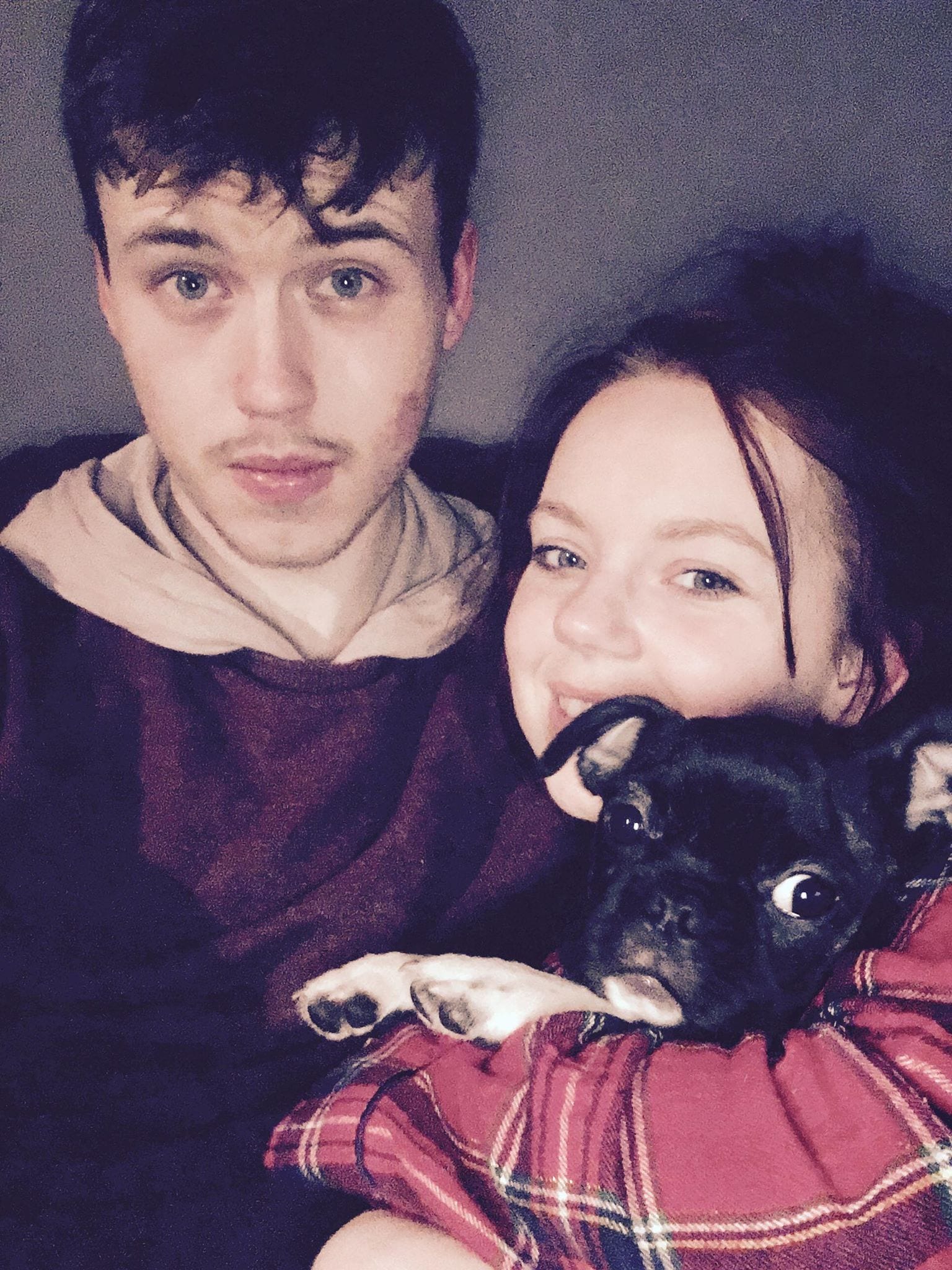 "I thought it was a bit weird so I gave left him overnight to see how he would be faring the next day.
"He seemed to pick up a wee bit, but not much; I thought maybe he was coming down with the flu as he had been out in the rain and we bathed him. I let him dry off outside as it was a sunny day – I thought I had caused him to get the flu or something.
"But come last Sunday night, he was really, really bad. He just lay there and wouldn't even look at me when I called him. So I took him to the vet first thing on Monday morning."
At the same time Natasha's nine-month-old French bulldog-cross Boston, Fudge, was being sick everywhere.
"My partner and I took them both in to be checked out," she said. "The vet ended up keeping Theodore for 24-hour observation, putting him on a fluid drip and gave him some antibiotics.
"Fudge got two injections and was sent on his way. That night Fudge seemed fine and there was no sick or anything but later on my partner noticed he wasn't quite right."
During the night, the couple were awoken after their eldest dog Brooklyn, a large German Shepherd snapped at Fudge, cutting his ear.
"We looked at Fudge and he was so much worse; he couldn't settle, seemed lifeless, and was almost worse that Theodore.
"We rang the vet there and then at 4am. I told him we needed him to see Fudge; that he was worse than Theodore, he needed treatment straight away so we brought him around to the surgery."
It was after a number of tests were run on the ailing pups that the devastating prognosis was delivered to a distraught Natasha.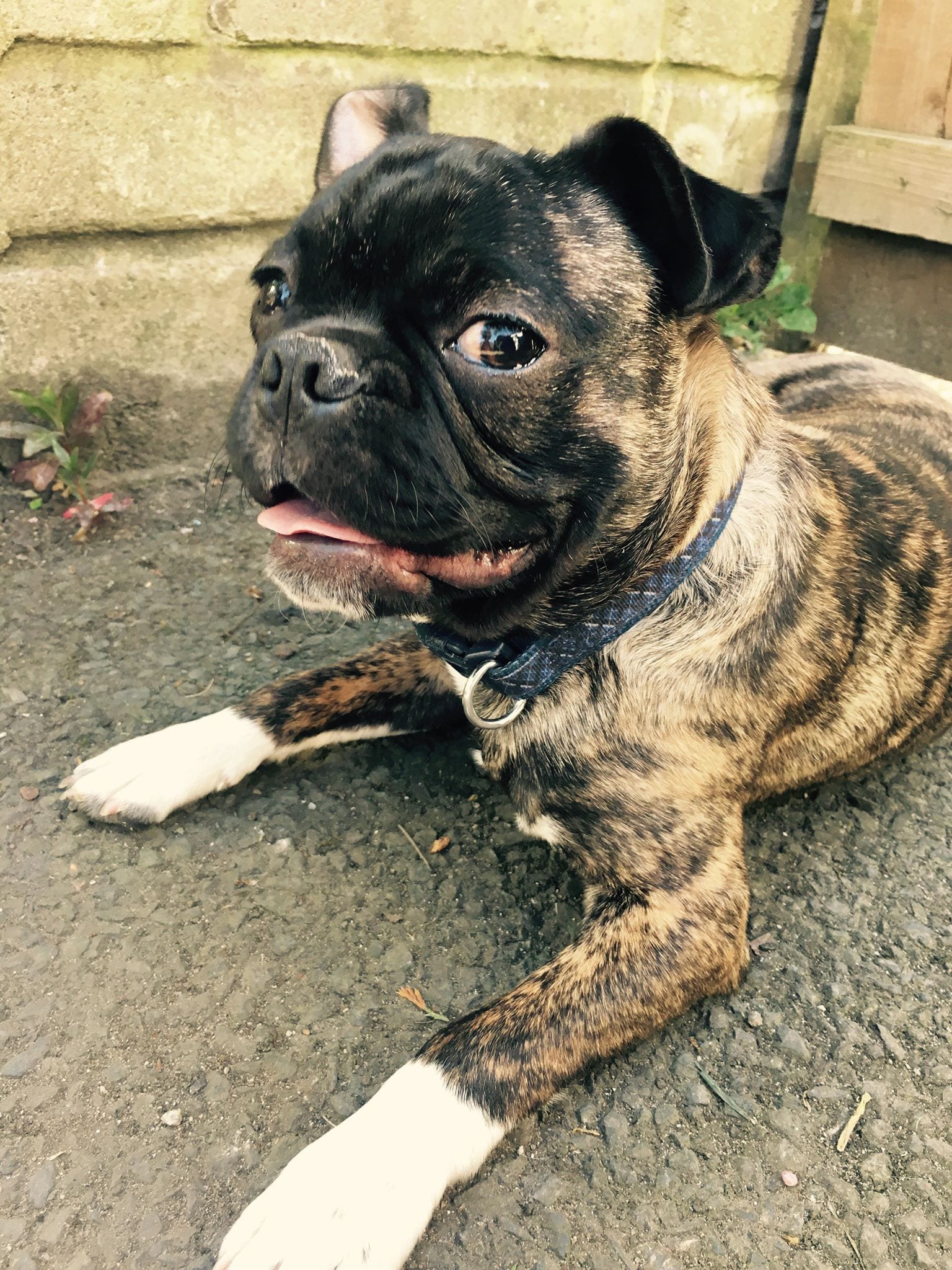 The puppies were poisoned with anti-freeze in what the vet said was most likely a deliberate act.
"I was just in a state of shock when I heard that," said Natasha. "I was like, 'what the hell is going on, who would do that?'"
Shock soon turned to grief from the expectant mother, as she received the call later on Tuesday to say Fudge had sadly passed away.
"I couldn't take the call, I had to pass it to my partner," said a heartbroken Natasha. "I went up to collect Fudge from the clinic while Theodore was still fighting.
"I had some hope for him. I called in a couple of times later that day to check up on him and he had picked up a little; his tail was wagging, he was responding to us again."
After losing one puppy on Tuesday, Natasha and her partner were desperate for better news the following day.
Having spent a restless night, Natasha made the call at 9am on Wednesday morning.
"I just wanted to know my dog had made it through the night," she explained. "I was told he was still alive but that the vet wanted to speak to me.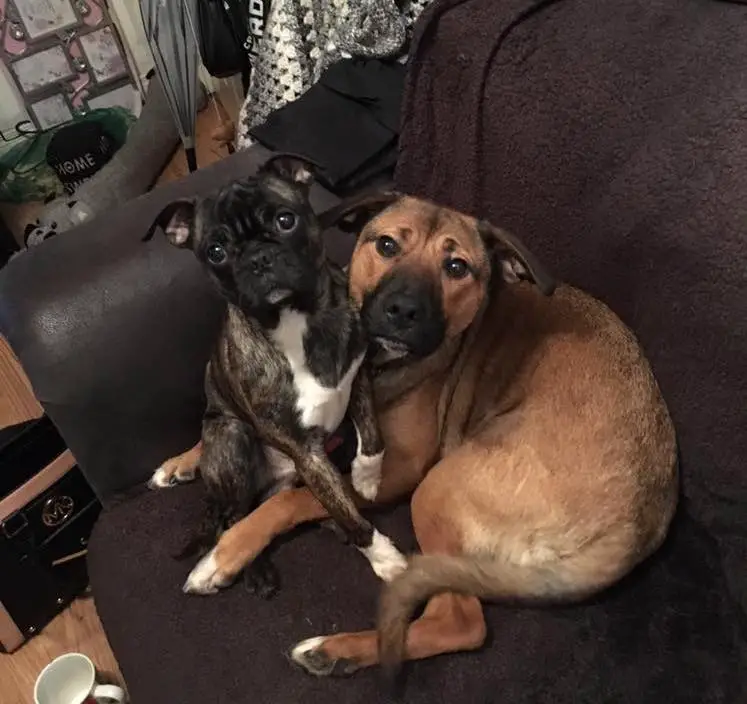 "He gave me a call a little later and he told me things weren't good and that Theodore was deteriorating. He said it would be easier just to let him go. There were going to be so many complications and that would have been too much for him.
"On Wednesday morning he left us."
The grieving pet owner says she wants those responsible for such a horrible and cruel act to be punished and put behind bars.
"The vet believes it has been been injected into food and given to the dog, or poured into the water dish but that's way at the other side of the garden. Who would do such a thing?," asked the incredulous owner.
"There are no words that could describe the pain I'm feeling at the minute, it's just horrendous. Never mind losing one, but two, and the way they went is just heartbreaking. To know someone out there did this and I could be walking past them every single day really kills me.
"I just want justice, I really can't go on without it. They were harmless dogs.
"I only just moved into the house three weeks ago. The reason I moved down here is because the area is so much nicer. I wasn't going to bring a child up in the area we were before.
"I wanted to be in a better place but now I have lost my two babies because of it and I feel so guilty."
Sign Up To Our Newsletter