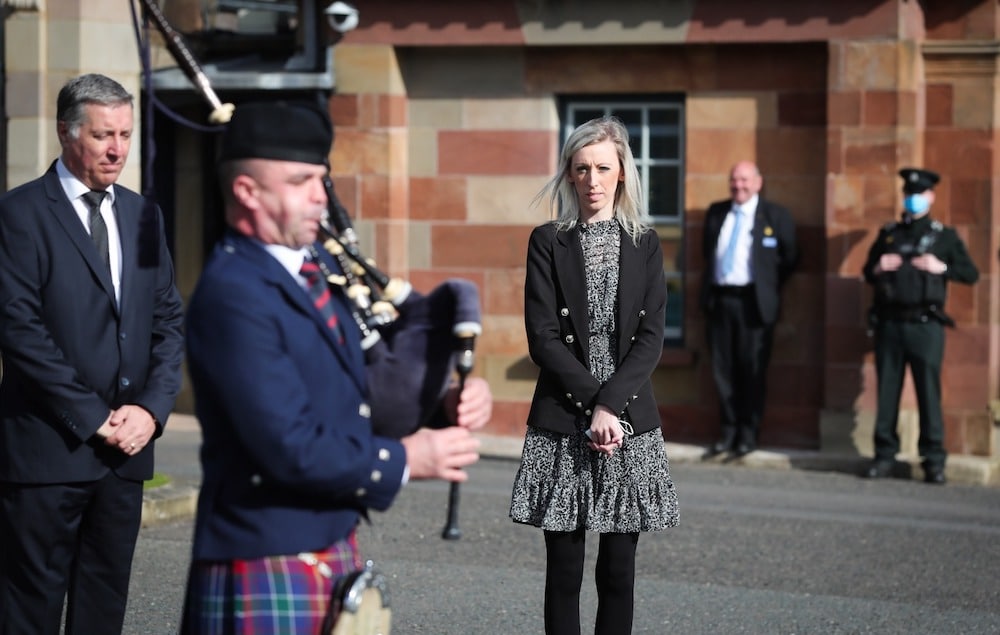 Local Member of Parliament Carla Lockhart has joined fellow DUP MPs at a solemn act of remembrance to His Royal Highness, Prince Philip, The Duke of Edinburgh, at Hillsborough Castle.
In a tribute to the much loved Royal, who passed away last week, Carla Lockhart said: "The Duke of Edinburgh visited Northern Ireland over fifty times on official engagements, and I think that reflected his love for this part of the United Kingdom and that love was reciprocated by majority of people here in Northern Ireland.
"As we mourn his passing, we remember with fondness the many memories of those visits, and indeed the legacy that will live on for generations to come through the Duke of Edinburgh Awards Scheme, a programme enjoyed by so many young people, and a great help in fulfilling the potential of so many.
"Of course foremost in our thoughts right now is Her Majesty The Queen, who mourns a much loved husband – her 'strength and stay' through the years of her reign. At this time of such a massive loss, I know many people across this area will be upholding Her Majesty and the rest of The Royal Household in prayer.
"Her Majesty, like the Duke of Edinburgh, has a tremendous faith and I know this will uphold her in the days ahead.
"It was a solemn privilege to join with colleagues at Hillsborough Castle, to lay flowers and hold a short act of remembrance for His Royal Highness Prince Philip.
"In the coming days the nation will continue to mourn, and pay tribute to a much loved Royal, and I know the people of Upper Bann will join with the rest of the United Kingdom in doing so."
Sign Up To Our Newsletter