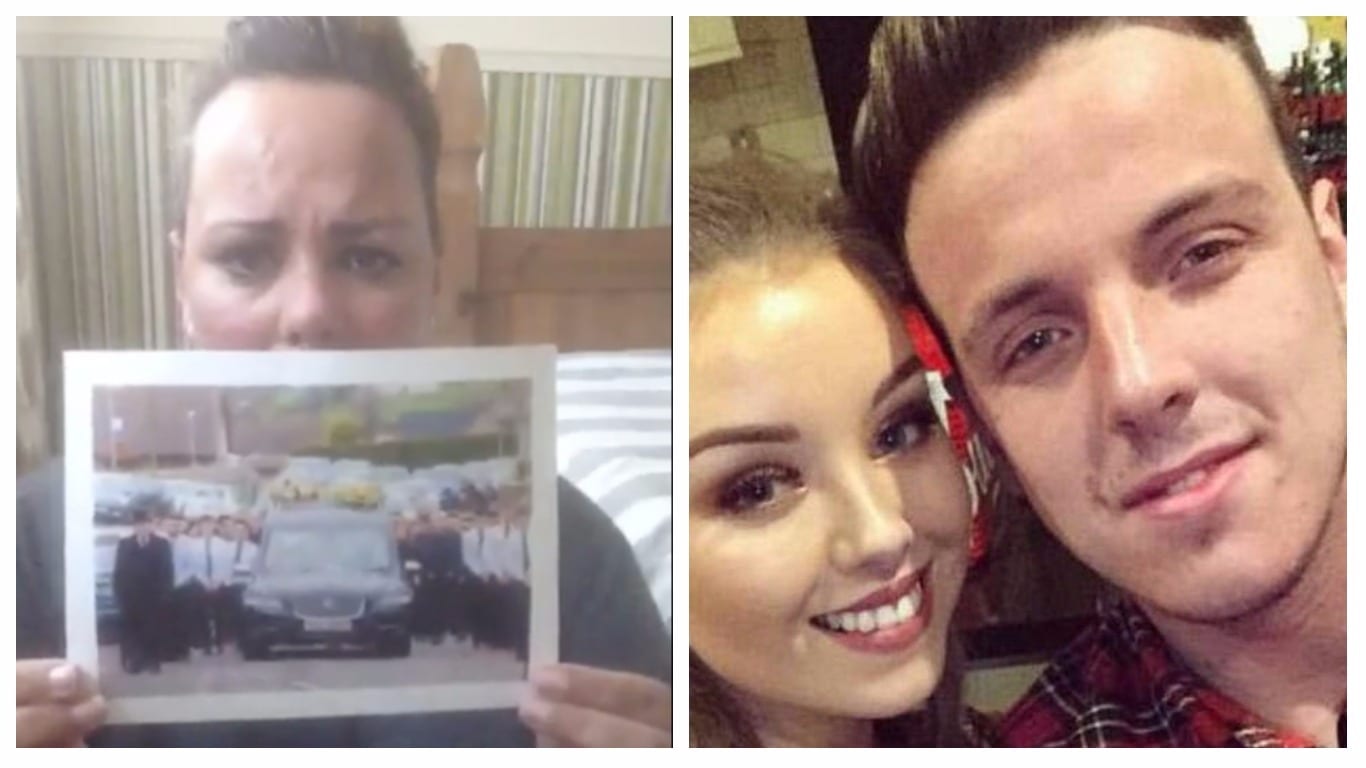 A county Armagh mother who lost her son to an asthma attack earlier this year has posted an emotional video online.
Donna Green, from Derrymacash, had her life, and her family's life, turned upside down when second oldest son Tiernan (20) passed away in January
In a heartrending and emotional video posted to her Facebook, Donna is aiming to raise awareness of an illness that prematurely claimed the life of her "handsome" son.
Read more:
Donna shared her silent story by holding up cards to convey her message in the video below.
"On January 31 this year our family was torn apart when our second son Tiernan took an acute asthma attack in the early hours of the morning.
"I myself let Tiernan into the house at 2am and he seemed fine. We even spoke to each other as he was walking to his bedroom.
"Around 3.30am Tiernan came to our bedroom door, he was finding it very hard to breathe, our son was very pale and his lips and ears were blue.
"Little did we know how bad Tiernan's attack had gone that morning. To stand and watch your son try and fight for his life was so scary.
"Me myself, I never learned CPR but I guess my mind and body just took over that morning. I know our so wanted to live and needed help.
"As my husband was on the phone to 999 I worked so hard on Tiernan until the ambulance crew came and yes, Tiernan was still with us at this point.
"I guess when you see those blue lights pulling up your front you think okay, they are here, he is going to be fine.
"I understood that morning when I was working on my son to try and keep him here, I know myself that I kept him alive until the crew took over.
"The ambulance crew tried everything to keep Tiernan here but it was too late, his attack was too far gone.
"What were we going to do? Our 6' 4' tall, handsome son was gone just like that.
"To start making those phone calls to family and friends was the worst ever; to tell them all that Tiernan was gone.
"Tiernan had so much to live for, he so enjoyed his life with his family and friends.
"It hurts me so much that Tiernan never got the chance to marry or become a father to this lovely lady. They had over five years of love and laughter.
"We truly believe that if Tiernan kept taking his proper medication at the right times, and have a proper care plan he would still be with us.
"We were informed after his passing Tiernan used his blue inhaler 30 times that same day and never did he use his brown inhaler once.
"The reason for me doing this post is for anyone who has asthma, please, please take it serious. There have been three attacks from the 31st this year.
"Please, please spread this awareness. Asthma kills. Don't have family, friends, loved ones have to go through what we did when it can be prevented."
Sign Up To Our Newsletter