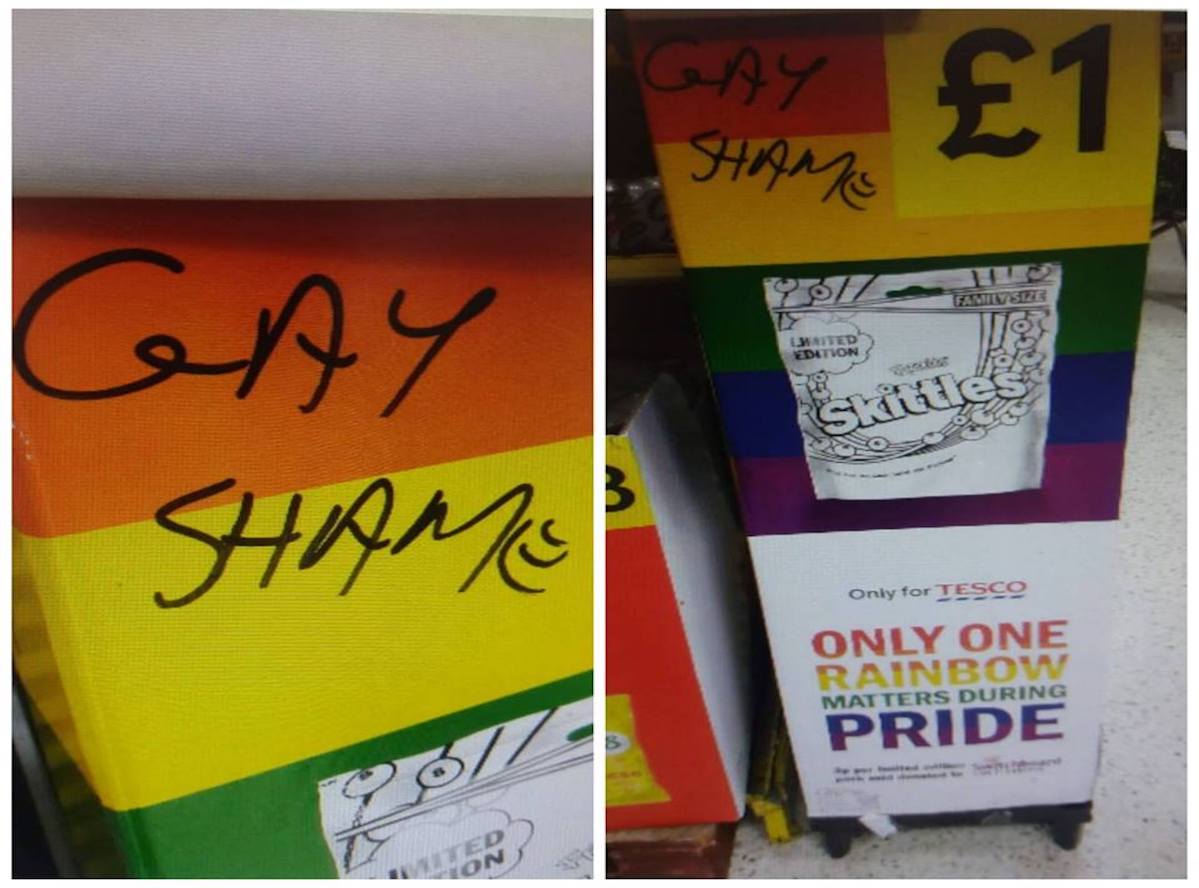 While police were tasked to the scene of a incident in Co Armagh they were made aware of a separate hate crime in the process.
A shop in Lurgan, selling products in support of Pride, was targeted by a mindless homophobe.
'Gay shame' was scrawled in permanent ink for all to see.
Unfortunately for the perpetrator – CCTV is a modern phenomenon.
"These ugly sentiments have no place in society," said a PSNI spokesperson.
"We were made aware of this hate crime yesterday (Saturday) in Lurgan whilst dealing with an unrelated incident.
"To highlight the mindset of the people who still push these views, the suspect chose a shop with some of the best CCTV in the country. We'll be having a chat soon.
"Hate crime of any form has no place in society. Respect and tolerance are the very least that should be afforded to a fellow human being.
"If you see hate crime, speak up. Inaction breeds further action. To say nothing is to support it.
"You can call us on 101, PM us, or speak completely anonymously to Crimestoppers on 0800555111."
Sign Up To Our Newsletter