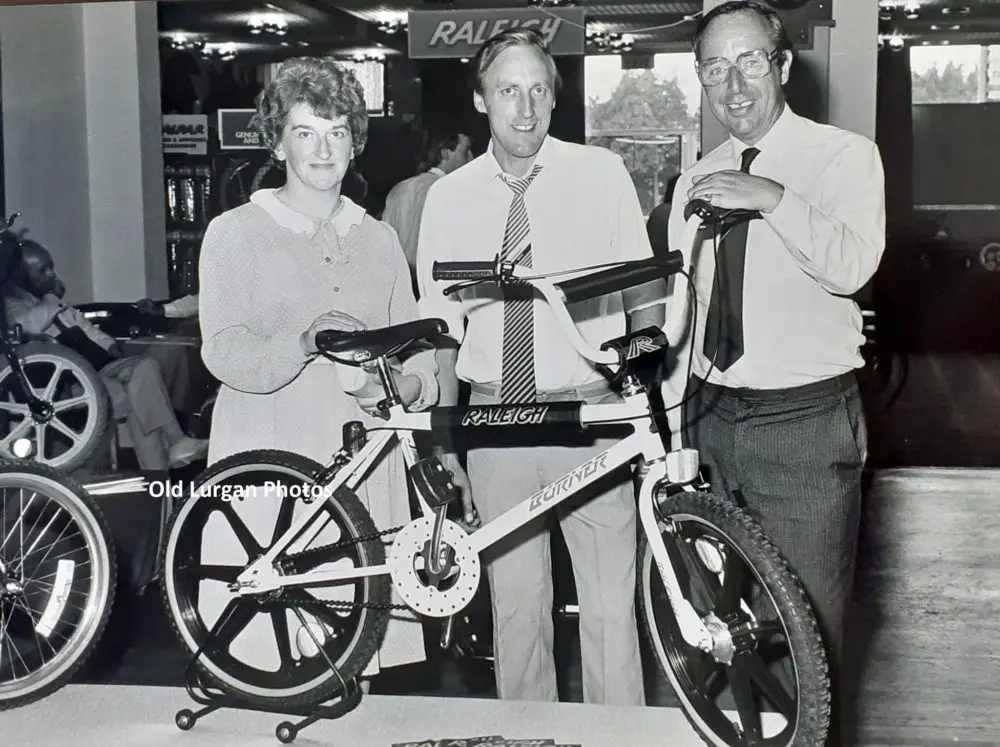 Tributes have been paid and memories recalled following the sad passing of legendary Lurgan bike shop owner Ronnie McCabrey.
Ronnie took over the running of TJ McCabrey's shop from his dad Tommy, who also made an indelible impression, in the heart of William Street.
Ronnie sadly passed away at his Lilburn Hall home on Thursday.
He was the dearly loved husband of Sadie and beloved father of Helen, David, Linda, Karen and Colin.
Tributes poured in for a "true gentleman" who "always with a beautiful smile and a joke or two" and a man who you "always left his presence feeling happy".
Many shared their memories of getting their bike's – or their children's bikes – from Ronnie in a shop described as a Lurgan institution, and rightly so.
Angie wrote: "Condolences to Mrs McCabrey and her family at this difficult time. Many memories of growing up as a child and calling into the shop with my dad to see Ronnie and his father Tommy before him. They chatted for ages and I got to play with the bikes."
David added: "What a gentleman he was. Always made you feel at ease when you went into his shop. My kids always got their bikes as they grew up for Christmas."
Another commented: "Lovely memories of getting the children's bikes out of his shop, Rest in peace Ronnie."
Simon, a fellow William Street trader, said: "I'd have seen Ronnie often in the street and he was always the gentleman asking after my father after he retired. Fond memories of Raleigh Burners, Aero Burners back in the day. It was quite the shop for generations of families and the TJ McCabrey stickers adorned all our bicycles at home."
One person described Ronnie as "truly one in a million who will be sorely missed," while another said he was "a true gent" who many shared a laugh with – "always a joke and craic from Ronnie".
Fiona wrote: "Sorry to hear this sad news. I have many happy memories from my childhood as well as with my own children calling in to get my first bike – and my children's first bikes as well. R.I.P Ronnie and condolences to the entire family circle."
Ronnie's funeral service will take place in St John's Church, Sloan Street on Sunday, December 11 at 2pm followed by interment in Lurgan Cemetery.
House private. Family flowers only please. Donations if desired may be made for Parkinson's N.I c/o Malcomsons Funeral Service, 7 Robert Street, Lurgan BT66 8BE.
Lovingly remembered by his sorrowing wife, daughters, sons, sons-in-law Stephen and Ian, daughters-in-law Myrtle and Cathy, grandchildren Matthew, Chloe, Ellie, Joel, Sophie, Phoebe, Nathan, Calvin, TJ and Grace.
Sign Up To Our Newsletter