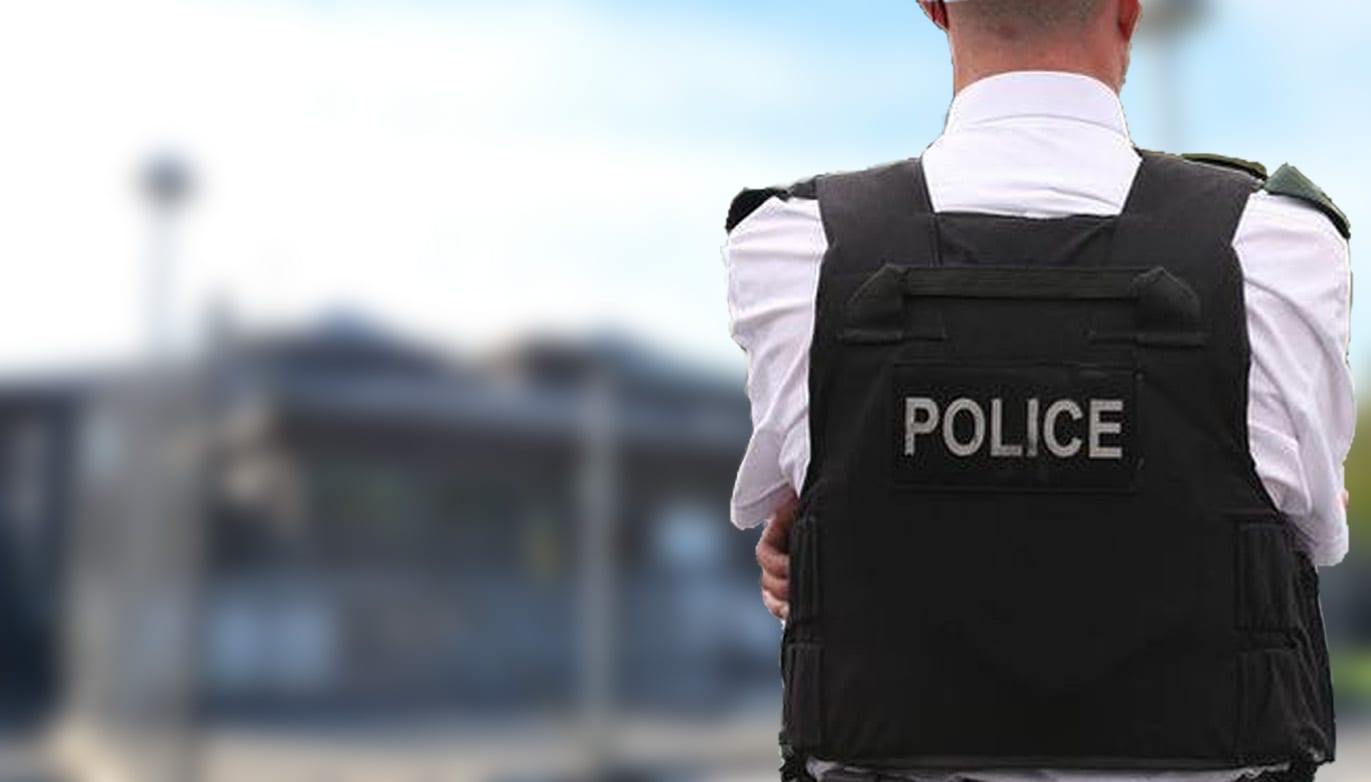 A Lurgan man who told his ex-partner "if I go to jail I will come back wearing a balaclava and kill you" has been sentenced to seven months in prison.
Christopher Wright, 28, of Lurgan Tarry, pleaded guilty to resisting police, common assault and threats to kill at Craigavon Magistrates' Court on Friday.
It was head that these charges were amassed by the 28-year-old during two separate incidents.
The first of these happened on June 1 at around 12.50am, when the injured party was in bed with her boyfriend.
She was awoken by loud shouting through the letterbox of her home, which she identified as the defendant.
Court heard that Wright was the father of the injured party's eight-month-old child.
She claimed that the defendant was shouting "open the f****** door, so I can see the child".
Wright forced open the door and pushed past the injured party on the stairs as he passed her.
The defendant, who was intoxicated, also attempted and failed to punch the injured party's new boyfriend before passing out on a bed.
After this he then made threats to the injured party telling her: "If I go to jail I will come back wearing a balaclava and kill you".
The defendant was subsequently arrested.
The second incident occurred on July 10 when police went to speak to Wright, who was on bail in relation to an unrelated matter.
However, court heard he refused to "come quietly" from his hostel accommodation.
Defence barrister Conor Lunny stated that Wright believed the police to be "fairly forceful" in their actions.
He stated the defendant had been wearing rosary beads which had been grabbed during the July 10 events.
It was heard Wright had resisted by "tensing his body not allowing it to be moved" with Mr Lunny saying this was on the "lower scale of resistance".
The barrister commented that there was "bad blood" between the former couple, with a young child stuck in the middle.
Court heard that Wright was in breach of two separate suspended sentences for these offences.
Mr Lunny said the defendant "appears before the court from custody and knows exactly where he is going" as Wright waived his right to a pre-sentence report.
He added that the defendant maintained he had been let into the house on June 1 and had even considered a counter case of self-defence against the injured party's boyfriend.
It was heard Wright claimed the boyfriend had come downstairs in an aggressive way with clenched fists to greet him at the door of the house.
Concluding Mr Lunny said that although the words used caused fear to the injured party they were never likely to be carried out by Wright.
Adding that "time and space in prison" had given the defendant clarity on his involvement with this woman.
District Judge Gregg McCourt told Wright: "When you walk out of prison you must make a fresh start and speak to social services about contact.
"You breached suspended sentences in December and no order was made but I am taking a different view."
Wright was sentenced to four months in prison with a further three months being invoked from a previous suspended sentence.
Sign Up To Our Newsletter