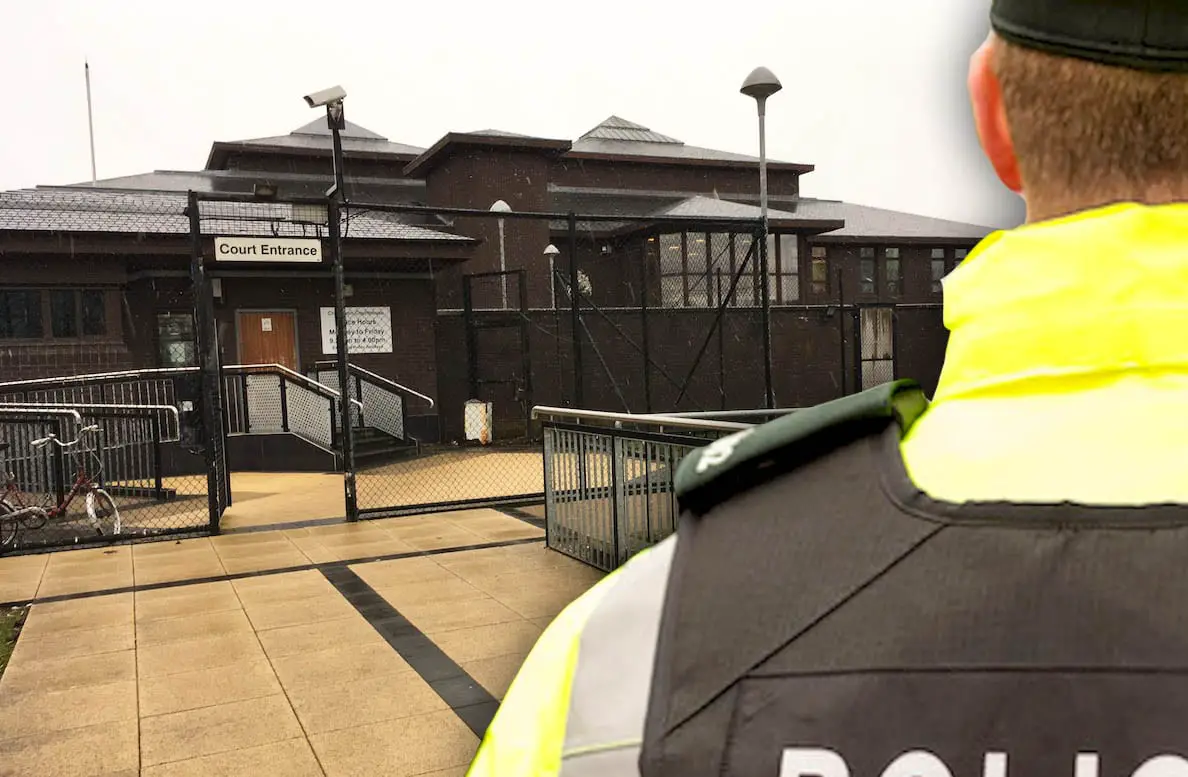 A Lurgan man has been sentenced to 12 months probation for the 17th entry on his record for disorderly behaviour.
Addressing the 34-year-old, the district judge stated: "I feel a probation order will help you deal with your issues. You are a little bit long in the tooth for this sort of behaviour."
Christopher Martin Lewsley, of Glebe Terrace, appeared via his solicitor's office for sentencing on two charges at Craigavon Magistrates', sitting at Lisburn, on Wednesday.
The defendant had previously entered pleas to disorderly behaviour and resisting police relating to an incident in June of this year.
Prosecution outlined that on June 22, at 2.30am, police received a report from Lewsley's wife who stated that her husband was in his car playing loud music and was refusing to come into the home.
Officers arrived at the address, on Glebe Terrace in Lurgan, to find the defendant in the passenger seat of a Seat Ibiza outside the property.
Loud music was emanating from the vehicle. When spoken to by police Lewsley was obstructive, he refused to turn down the music and shouted at officers to "f*** off".
When the defendant alighted from the vehicle he lashed out and struggled with officers and as a result limb restraints had to be used.
Defence barrister Ciara Ennis stated: "The report from probation says that he has a low risk of re-offending or causing serious harm. This incident appears to be a one-off and isolated.
"He is a man with a lengthy record which spans from the age of 15, but since 2015 there has been no offending. He pleaded guilty at an early opportunity and since the incident he has not come to police attention."
District Judge Rosie Watters commented: "He has 16 previous convictions for disorderly behaviour and there have been gaps previously but then something happens."
Ms Ennis said: "This was his first drink since February. It appears to be a case in which if he had listened to police he would have just gone into his house. It was a situation which was in his own hands.
"He does express remorse in the report from probation. They have identified that his underlying issue appears to be alcohol and they are prepared to help him with that."
District Judge Watters stated: "I think you have a problem with alcohol and this leads you to have a problem with your behaviour towards police.
"I feel a probation order will help you deal with your issues. You are a little bit long in the tooth for this sort of behaviour."
Lewsley was sentenced to a 12 month probation order.
Sign Up To Our Newsletter
Sign up to our newsletter for major breaking news stories as they happen – right to your inbox.