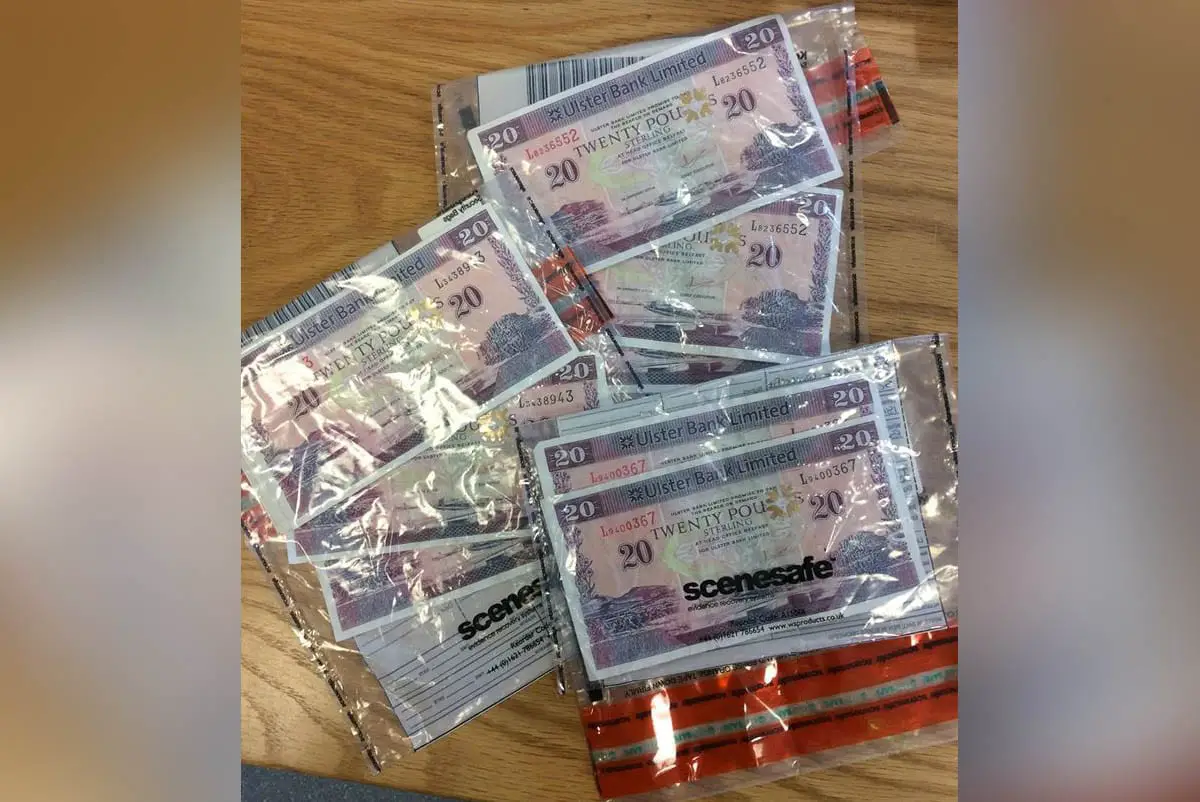 Police have issued a warning over counterfeit currency following the arrest of a man in Lurgan yesterday (Wednesday).
Police found a substantial amount of counterfeit money on his persons during a 'stop and search' operation in the town.
PSNI Craigavon posted on social media saying: "Money money money, must be funny, in a rich mans world' or so the lyric goes. But unfortunately there is 'funny' money everywhere and by that I mean fake or counterfeit and getting that into your change or into your till is no laughing matter.
"Yesterday, following a stop and search in Lurgan, the counterfeit money shown here was seized and one male arrested by a switched on DST police officer, the investigation is ongoing.
"Now can we ask that you be switched on to the potential for fake money passing into your hands. Check for paper quality, water marks, foil lines and if you are getting more than one note the serial numbers, if you look closely at the photo you'll see the serial number repeats on more than one note, that's not an admin error at the printers it's just the criminals who make them saving themselves time and effort.
"Please be careful in cash transactions, if you get a counterfeit note I'm afraid you potentially stand to take the loss of the real value of it. If you do get one report it to the police straight away, do not try to pass it yourself as you can be sure the shop keeper will spot it and call the police."
Sign Up To Our Newsletter
Sign up to our newsletter for major breaking news stories as they happen – right to your inbox.