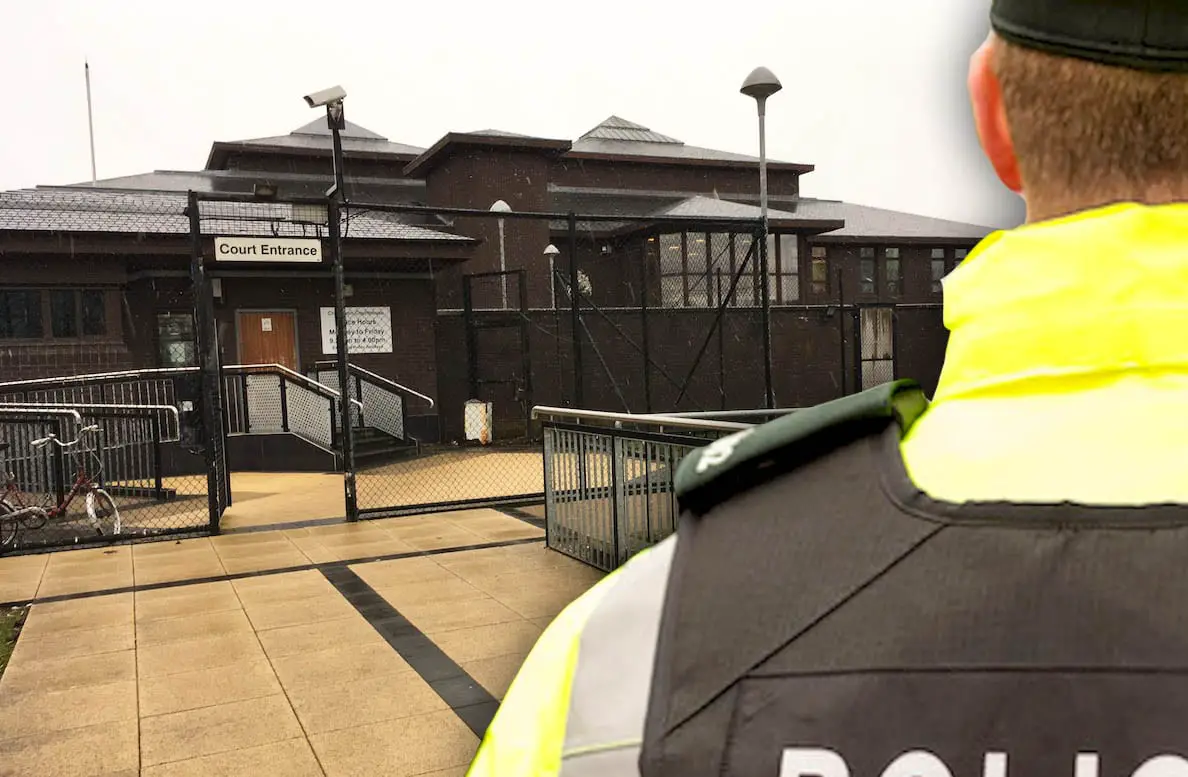 A Lurgan man with 56 previous criminal convictions has been denied bail as he awaits a Crown Court trial for two counts of attempted grievous bodily harm.
Jonathon Hall, 23, of Hamilton Street stood charged with several violent attacks in the town last December.
He appeared at Craigavon Magistrates' on Friday along with his co-accused, Matthew Johnston, also 23, of Knocknagore Road, Lurgan.
It was heard both men were charged with two counts of attempted grievous bodily harm and possession of an offensive weapon in a public place.
Hall also faces charges for the possession of class B and possession with the intent to supply class C, namely diazepam.
The prosecution told the court the incident occurred on December 9 of last year, when police received three separate reports of two people being attacked at an address in Lurgan.
The first injured party stated he had been attacked by the defendants with an iron bar, alleging they had also poured boiling water on his legs before cutting them.
He also claimed that they had cut his throat.
The second injured party said the defendants had hit him on the head with a chair before throwing glass bottles at him.
Police arrived at the address to find it had been cleaned up but found Hall in the kitchen, where he was then arrested.
During a search of the home, officers found a small amount of cannabis resin.
He made no reply when cautioned but gave admissions during an interview at Armagh Custody Suite.
In court on Friday a police constable said the PSNI opposed bail as Hall had 56 previous convictions, seven bail breaches, four bench warrants and the offences before the court had been carried out whilst on bail for grievous bodily harm.
The possibility of intimidation of witnesses was also brought up with the constable stating Hall had close criminal associates.
It was also heard that the defendant suffered from both drug and alcohol problems.
Defence counsel stated they knew this was "an uphill struggle" but the address given was Hall's grandmother and he had previously done well when bailed there.
District Judge Gregg McCourt said the defendant had a "very serious record with 16 violent offences," adding that it was "only five weeks until September 20", where the case will return before Craigavon Crown Court.
Bail was refused with the judge citing likelihood to re-offend and breach bail as the reasons.
Sign Up To Our Newsletter