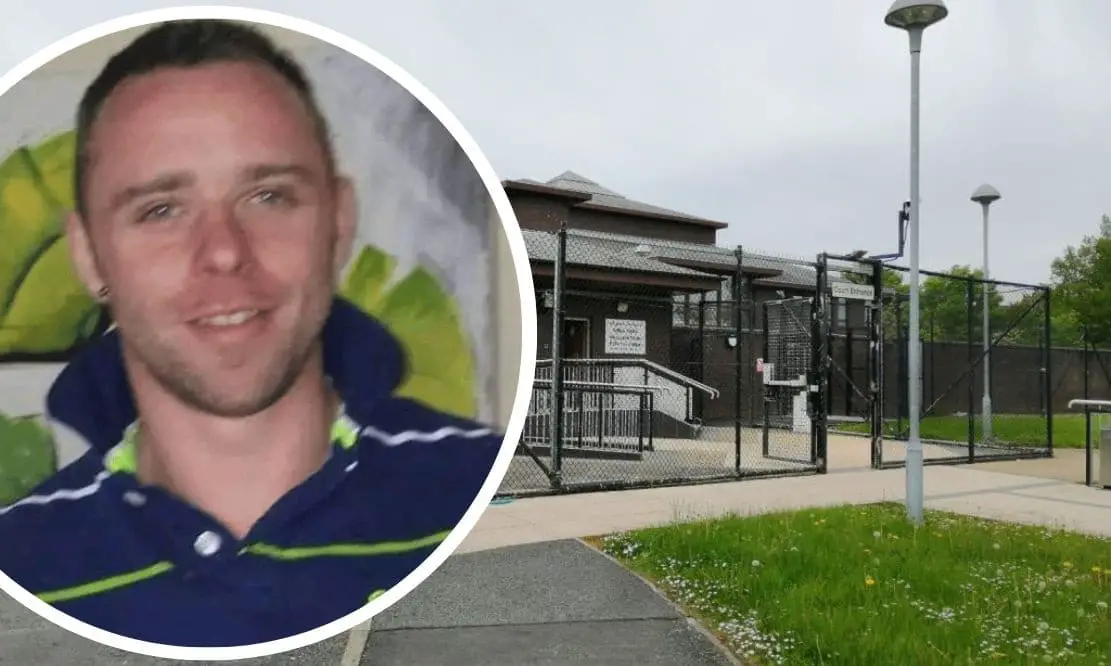 One of the men accused of the murder of Shane Whitla in Lurgan has been released on bail to reside at an address in Belfast.
Thirty-nine-year-old Mr Whitla was gunned down in an alleyway off Woodville Street in the town – close to his home – on Thursday, January 12.
He was later found on the ground in Lord Lurgan Park, having been shot several times, including once in the back.
Joshua Cotter, (29), appeared before Craigavon Magistrates' Court this morning, via videolink from Maghaberry, charged with the murder.
A detective appeared before the court to oppose bail, explaining that tensions are "currently high" in the Lurgan area due to the murder.
The detective said that "police believe he is part of an organised crime gang" and has a "high risk" of further offending should bail be granted.
He added that police have "encountered real fear in the community when conducting enquires" and feared that the defendant may interfere with witnesses, adding that his release would have "significant impact" on the willingness for people to come forward.
A defence solicitor told the court that the detective was "throwing the kitchen sink at this to try to stop Mr Cotter getting out of custody".
During cross-examination, the defence asked the detective if police had "misled" the court previously, drawing on forensics conducted around items seized from Mr Cotter.
The detective said that police could not link cartridge residue found to the suspect's clothing "at this time", and that it was "very difficult" for forensics to draw conclusions, as the firearm used in the murder has not been found.
The defence noted that in his view, at the previous hearing, police had led the court to believe that cartridge residue had been found linked to the murder.
District Judge Bernie Kelly stated that bail conditions could be attached which would "substantially reduce" concerns, adding that she was not there to decide guilt or innocence, but to asses suitability for bail.
In light of the defendant's limited record, District Judge Kelly released Cotter on bail of £500, along with a surety, to reside at an address in Belfast.
A number of conditions to his release were made, including a restriction on the defendant entering County Armagh, except to attend court, alongside a curfew of 9pm to 6am. He is also to have no contact with his co-accused or witnesses and is required to sign his bail at a police station three times a week.
District Judge Kelly told the defendant he was "only getting one chance" at bail and adjourned the case for four weeks, to appear on March 10.
---
Follow all the latest court news here.
Sign Up To Our Newsletter