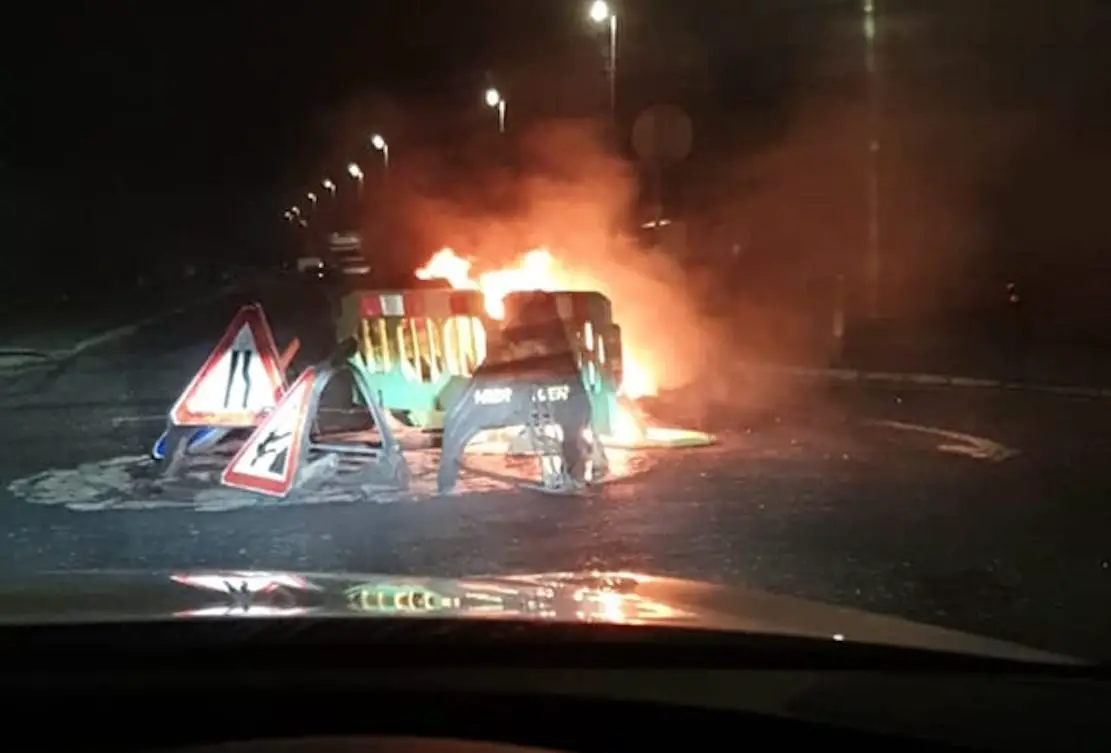 A man has been arrested in relation to a fire at a Lurgan roundabout on Wednesday night.
The 22-year-old has since been bailed after his arrest for suspected arson and possession of class c controlled drugs offences.
The fire was lit on Lake Street in Lurgan and a video shared on social media.
The accused has been bailed whilst the police investigation is continuing.
The PSNI are appealing for more information.
"Anyone who can help with our enquiries especially with any other footage available, please pass it on by contacting 101," said a PSNI spokesperson.
Sign Up To Our Giveaways
Get entered into our regular giveaways – now exclusive to members ONLY! Sign up for FREE here.