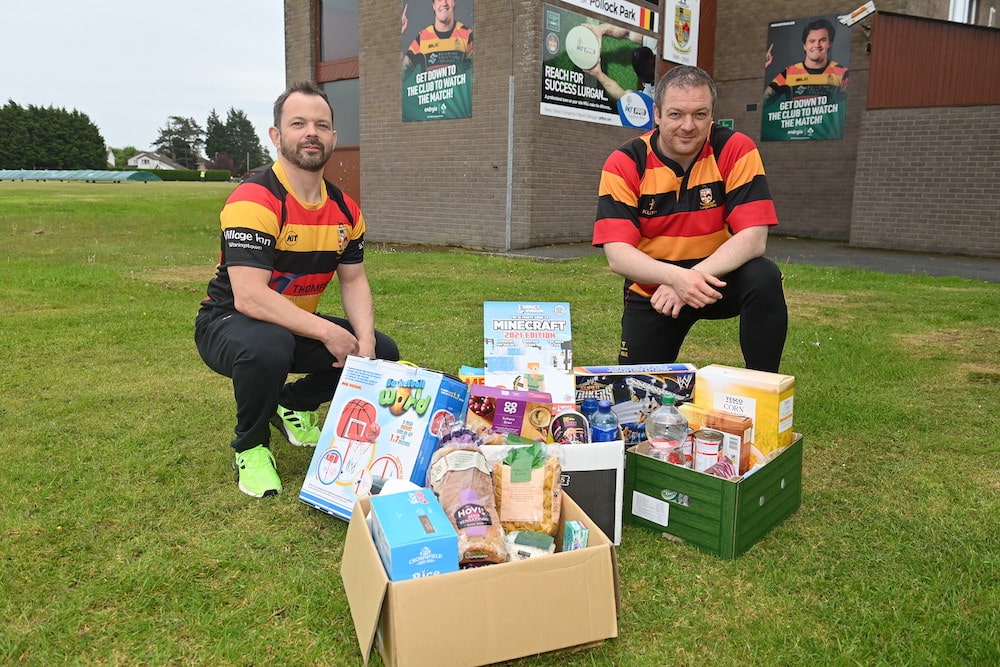 Lurgan RFCC has won the Community Club Award category for SONI and Ulster Rugby's 'Real Rugby Heroes – Game Changers' bursary fund.
The £1,000 award rewards the efforts of the club and its volunteers who have embodied the spirit of community rugby by keeping their players and the community engaged throughout the pandemic.
Throughout lockdown, the club has been championing health and wellbeing and reaching out to support some of the most vulnerable members of the community.
The bursary is an extension of the SONI Real Rugby Heroes initiative which has sought to reward volunteers for their invaluable contribution to the domestic game in Ulster for over five years.
Last year SONI repurposed the programme to offer over 20 bursaries to clubs that switched their focus to supporting the community around them during the initial stages of the pandemic.
At the start of the first lock down, Lurgan RFCC swung into action to support the elderly and more vulnerable members in their community. This quickly turned into a much larger endeavour supporting families and individuals in need across the wider Lurgan district and within three weeks, the club had formed a Lurgan community aid group in collaboration with local GAA Clubs.
Lurgan RFCC members delivered regular food and household staples to over 130 families and elderly persons. They also organised regular phone calls with elderly members of the community, to combat social isolation. The club even managed to get the Lurgan Tigers Ambassador, Jacob Stockdale, on board to drop off a few food parcels.
A total fund of £3,000 was available; tiered in three bursary levels of £1,000 each for three categories including a Community Club Award, a Keeping the Kids Involved Award and a Health and Wellbeing Award.
Lurgan RFCC Mini Rugby Convenor, David Wellwood, said: "We are delighted to have won this award and would like to thank SONI and Ulster Rugby for these much-needed funds.
"After a difficult year, this bursary will help us to support local families who want to engage in the game but may be suffering from economic stress. We would like to use the funds to pay for membership of our Tigers section and assist families with purchasing kit.
"Our catchment area is one of the most economically disadvantaged in Ulster and we will use the bursary to ensure that all of our local boys and girls are given an equal opportunity to get involved with mini rugby."
Barry Willis, Rugby Operations Manager at Ulster Rugby said: "This year's 'Real Rugby Heroes – Game Changers' bursary programme has been a triumph, with some very worthy winners. Lurgan RFCC have supported the most vulnerable members of their community throughout lockdown and are truly deserving of this bursary. We are proud to present them with the Community Club award."
Alan Campbell, Managing Director of SONI, said: "Lurgan RFCC have made a real impact on their local community during a very difficult time and we are delighted to present them with this award."
Sign Up To Our Newsletter