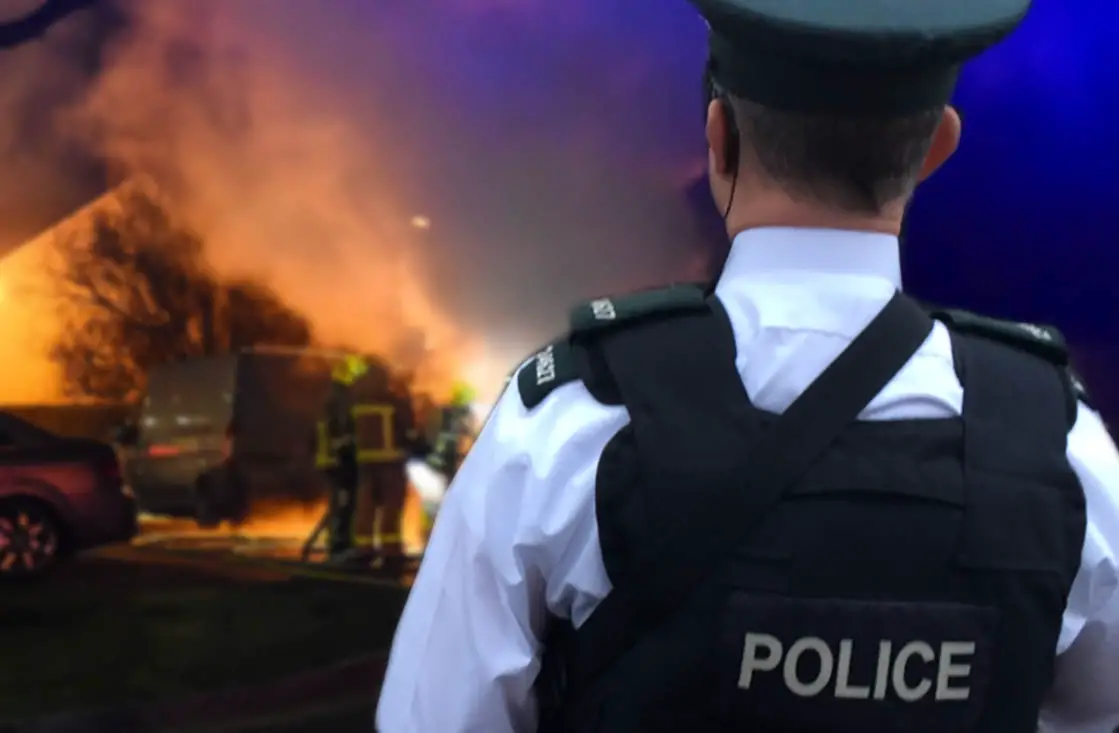 A Lurgan man who set fire to a van was put "in the frame" by a drinking buddy, a court has heard.
Michael Conway, of Downshire Avenue, appeared before Craigavon Magistrates' Court on Wednesday contesting a single count of arson.
The 47-year-old denied setting fire to a Citroen van on January 13 of this year, however, following a short contest hearing, Deputy District Judge Dunlop sentenced Conway to four months in prison, suspended for two years.
The court heard that while there was no forensic evidence linking him to the charge there was a recording purporting to be of Conway confessing to the arson of the van.
A prosecution solicitor contested: "If it was just one person he was alleged to have confessed to there may be more scope for reasonable doubt, but this is four separate people who each said this individual confessed to them about the arson.
"One of the witnesses – on his own account in interview – is his friend. Your worship may question what reason in particular she would have to lie about what she says he said."
Having read the evidence, Deputy District Judge Dunlop said he was satisfied, given the confessions, there would be a conviction.
Defence counsel for Conway, stressing a "very limited record", said he was a man with "long-standing issues with alcohol" which "certainly seemed to be a feature of this case".
"You'll note from the papers that it seems to have been a drinking buddy of his who has put him in the frame as having committed the arson," he said.
"He does not live a pro-criminal lifestyle and that's evidenced by his criminal record; he's something of a troubled soul. He has spent a significant period of time living with his elderly parents who have accompanied him to every court appearance which is indicative of the manner in which he leads his life.
"This is a man who has not been involved in the criminal justice system and I'd ask you to treat it as an aberration. The value of the van was £700 and no accelerants were used."
Deputy District Judge Dunlop handed Conway four months in custody and suspended it for two years. He was ordered to pay a compensation order of £500 and given six months to pay.
Sign Up To Our Newsletter