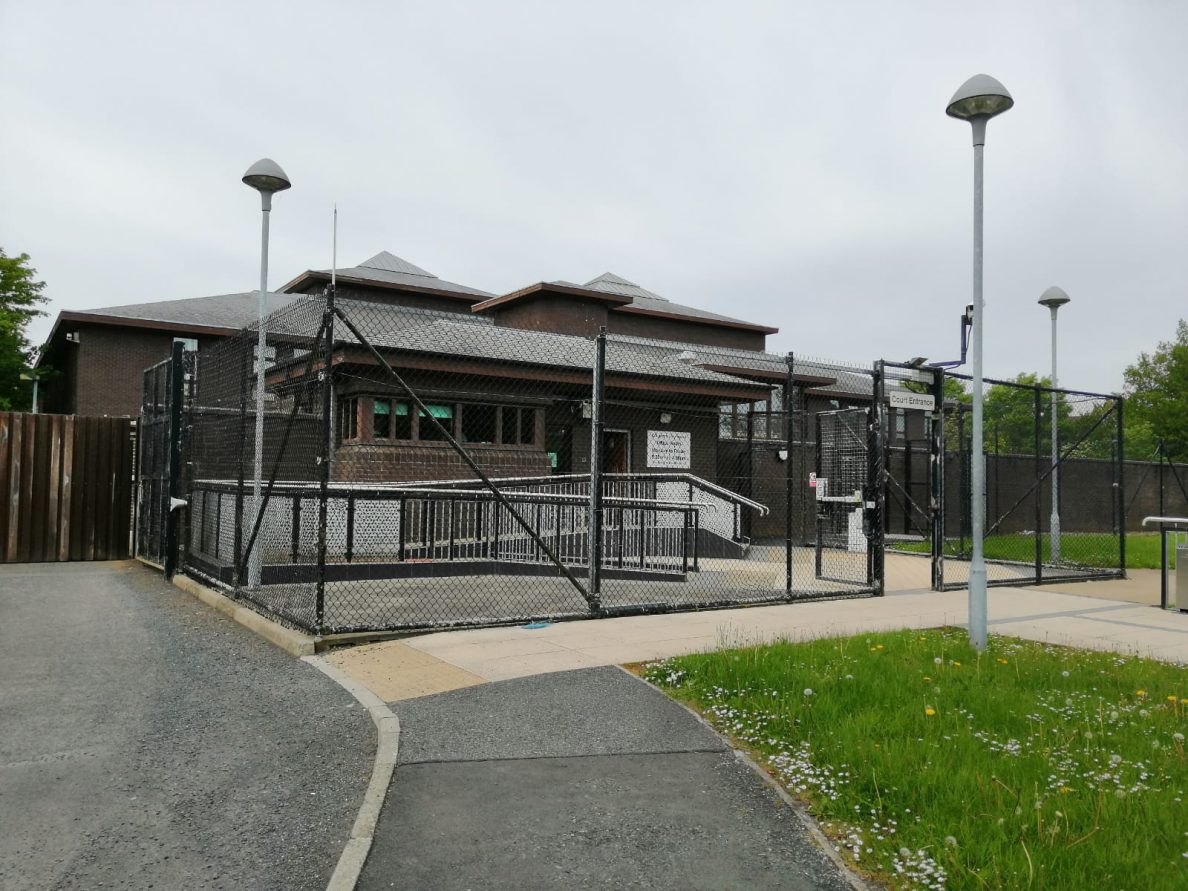 A Lurgan man who "racially abused" a custody sergeant following his arrest for disorderly behaviour has been given a chance to escape a custodial sentencing.
Deferring the 21-year-old's sentencing, the deputy district judge warned: "You really have got to the end of the road but I am going to give you a chance because you are working."
Lee Haughian, of Union Street Mews, appeared for sentencing on disorderly behaviour and assault on a police designated person at Craigavon Magistrates' Court on Friday.
Prosecution outlined that on January 16, police received reports of a heavily intoxicated male shouting and swearing in the vicinity of Market Street, Lurgan.
Reporting persons stated that the male had attempted to get on a bus but was refused.
Upon arrival, officers located this defendant, who matched the description given. As they approached Haughian he became aggressive and irate.
He was subsequently arrested for disorderly behaviour. Whilst in custody the defendant was physically and verbally abusive towards staff.
Upon being searched, Haughian told one custody sergeant: "F*** off, you black b******".
Prosecution informed court that this incident was "aggravated by hostility" as the comment was in relation to the injured party's "ethnicity".
Defence barrister Conor Lunny confirmed this and revealed that his client was in breach of two suspended sentences for public order offences.
He stated that his client had been given a chance in September, by way of suspended sentence, after obtaining a job as a cleaner at Craigavon Area Hospital.
Mr Lunny commented: "He was working upward of 50 to 60 hours a week. It was four months before he took a drink again.
"He saw a lot of people suffer and die through this job. This was his first chance to blow off steam and he never spoke to anyone about what he experienced."
He continued: "When he awoke in the cells, he could not remember what he had done and punched the wall in frustration at ruining his chance.
"As for the aggravating issue, he makes no attempt to justify it. He was totally blind drunk. It did not matter who got in his way on that day, no matter what they looked like."
The barrister canvassed the possibility of probation in order to assist Haughian or a deferment in order to assess his progress.
Deputy District Judge Chris Holmes stated: "Mr Haughian, you have a lot to thank your counsel for. Up until he got through about three quarters of what he said, I was sending you to prison.
"You really have got to the end of the road but I am going to give you a chance because you are working."
He informed the defendant that if he were to stay out of trouble, keep his job and come with £200 compensation for the man he "racially abused" then the sentence would be one of 240 hours community service.
If not, he would received a 12 month custodial sentence.
The case was adjourned until April 29, of next year, for sentencing.
View all the latest Lurgan news here.
You can join our Lurgan News Facebook group here.
Sign Up To Our Newsletter