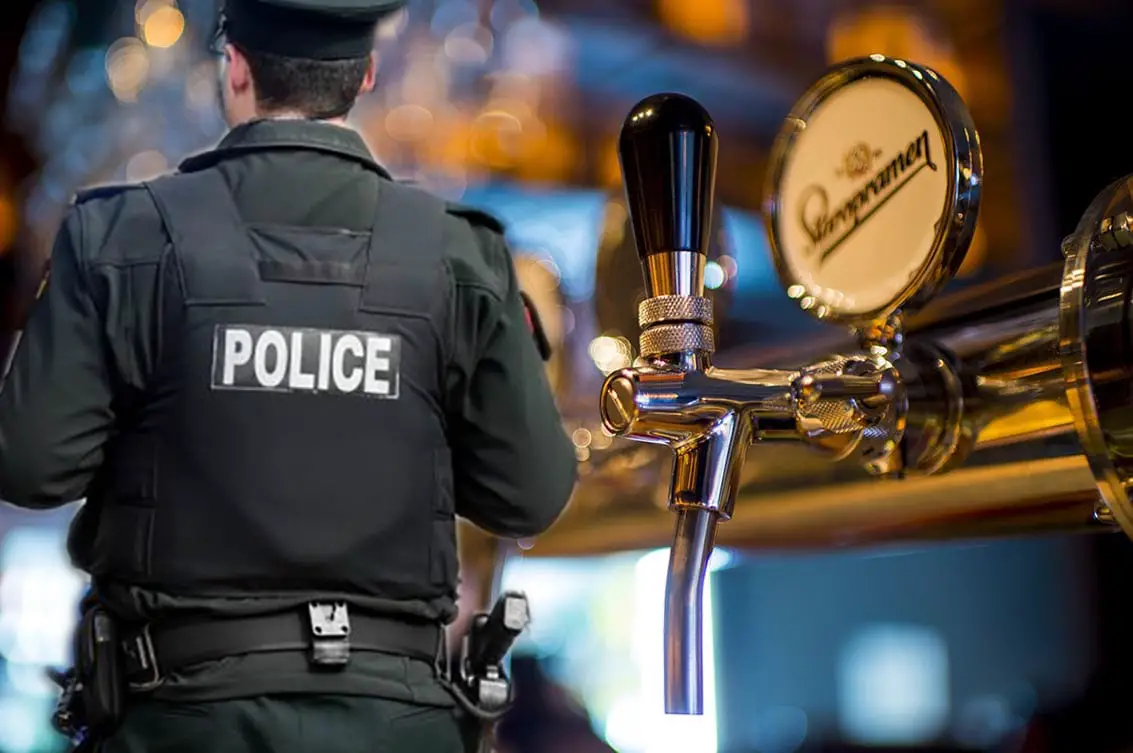 A Lurgan man who claimed he couldn't remember stealing a TV from a pub has been sentenced to nine months in prison.
Justin Robinson, 23, of Hoop Hill Park appeared before Craigavon Magistrates' Court, via videolink from Maghaberry, on Friday, in relation to charges stemming from two incidents in June.
The court heard that on June 2, police received a report from a bar in Lurgan, which claimed that a television had been stolen from the smoking area of the bar to an approximate value of £299.
In the course of the theft, the wall bracket was damaged which was valued at a further £49.
The defendant was identified through CCTV footage and subsequently arrested. In interview, he admitted that he was present in the CCTV footage but claimed that he did not remember stealing the TV.
The second incident in question took place on June 9, when police received a report from a resident in Lurgan who alleged to have witnessed Robinson smashing a neighbour's window with a concrete slab, before smashing an ornament.
After he was arrested by police, he was taken to hospital, after being believed to have potentially taken "some form of drug".
Whilst in the car park of Craigavon Area Hospital, he kicked the inside of the police vehicle despite being told to stop. He was further arrested for attempted criminal damage.
It was later revealed that the injured party in the incident had a restraining order against Robinson.
Damien Halleron BL, defending, stated: "He's been in custody since the date of the commission of the offences, regarding the breach of the restraining order……he was on bail in respect of the theft matter.
"The difficulty here with Mr. Robinson is that he has a long standing addiction to non-prescribed medication.
"Now that Mr. Robinson has had an opportunity in the prison to come off those substances, his presentation has markedly changed."
He continued: "He's still a young man, he's amassing a record which has now got twelve pages. I've had a long conversation with him…. and he needs to take a long hard look at himself.
"I would ask your worship to impose a sentence that is as lenient as possible."
In relation to the incident on June 9, Presiding Officer, District Judge Bernie Kelly – while taking into account his plea of guilty – imposed a sentence of six months custody for the criminal damage, three months for the restraining order breach and three months for the attempted criminal damage, with each sentence to run concurrently.
For the incident on June 2, she imposed a sentence of three months each for the theft and criminal damage charges. These sentences would run concurrently with each other but consecutively with the sentences passed for the June 9 incident.
These sentences combined to produce a total of nine months in custody.
Judge Kelly remarked: "He can't just keep committing offences day after day after day and not expect them to eventually tally up.
"That will be a sufficient period of time for him to be as close to drug-free as he can be with whatever help the prison service can provide."
Sign Up To Our Newsletter