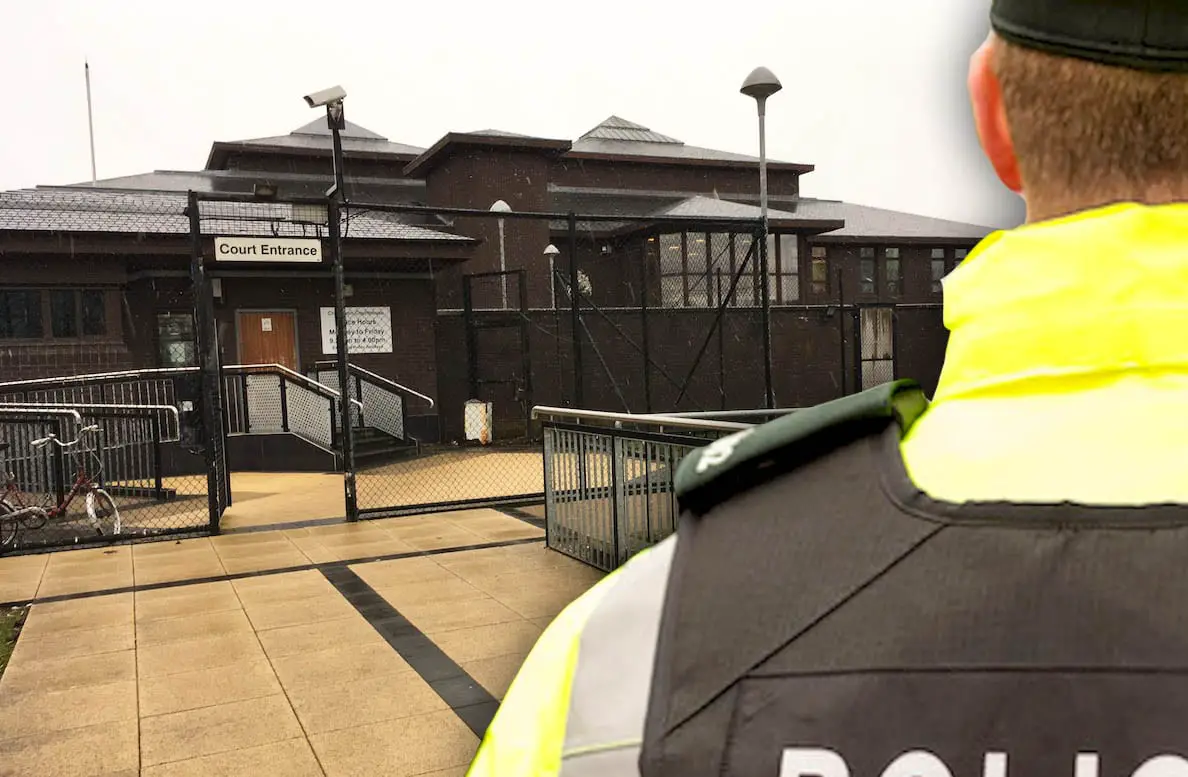 A Lurgan man accused of preparing to target a member of the security forces has been refused a bail change to let him enter his hometown.
Damien Duffy, 48, now of Westclare Court, Dungannon, appeared at Craigavon Magistrates' Court on Friday charged with the preparation of terrorist acts.
A constable told the sitting judge that District Judge Bernie Kelly had previously threatened to revoke the applicants' bail if he attempted to make any variations.
He added that this was a "serious terrorist action" and that the defendant was "believed by police to be head of an IRA group".
Defence counsel vehemently denied this, stating that the constable should "stick to the facts".
The PSNI officer went on to say that if Duffy was allowed back into Lurgan "it would dilute the police's ability to manage the risk in the town", which is where the plans were organised and executed.
He clarified that both the defendant and his co-accused lived in the same housing estate in Lurgan.
Duffy had been on bail since March 12 with no issues, he was "born, reared and lived in Lurgan most of his adult life", but now resided in "Tyrone with his fiancee who he is due to marry at the end of this year", the court heard.
Defence counsel clarified that the defendant did not wish to reside in Lurgan but simply visit.
This, they argued, was not a "big ask" as his co-defendants all had bail addresses in Lurgan granted.
The constable stated that this was because their home address was in the town.
Defence commented that it was "unreasonable" that Duffy was not allowed to visit his mother.
The constable retorted: "I would say there are alternative ways to meet his mother".
Duffy's defence told the court that his client previously had six bail variations, all of which were unbreached.
They added that this showed himself to be "someone who honours bail in full faith".
One of the bail conditions was that none of the co-accused should speak or have access to one another, the court heard.
Defence counsel finished by saying it was "simply unfair" that Duffy, especially with his impending marriage, could not attend "family events or contact with his mother".
Deputy District Judge Austin Kennedy said Duffy had "abided by full to all bail conditions" but was accused of being "the figurehead with regards to these allegations".
He added that there was a fear he would "contact them if he were to return to Lurgan".
Duffy's bail variation was rejected and the case is due for review on June 18.
Sign Up To Our Newsletter