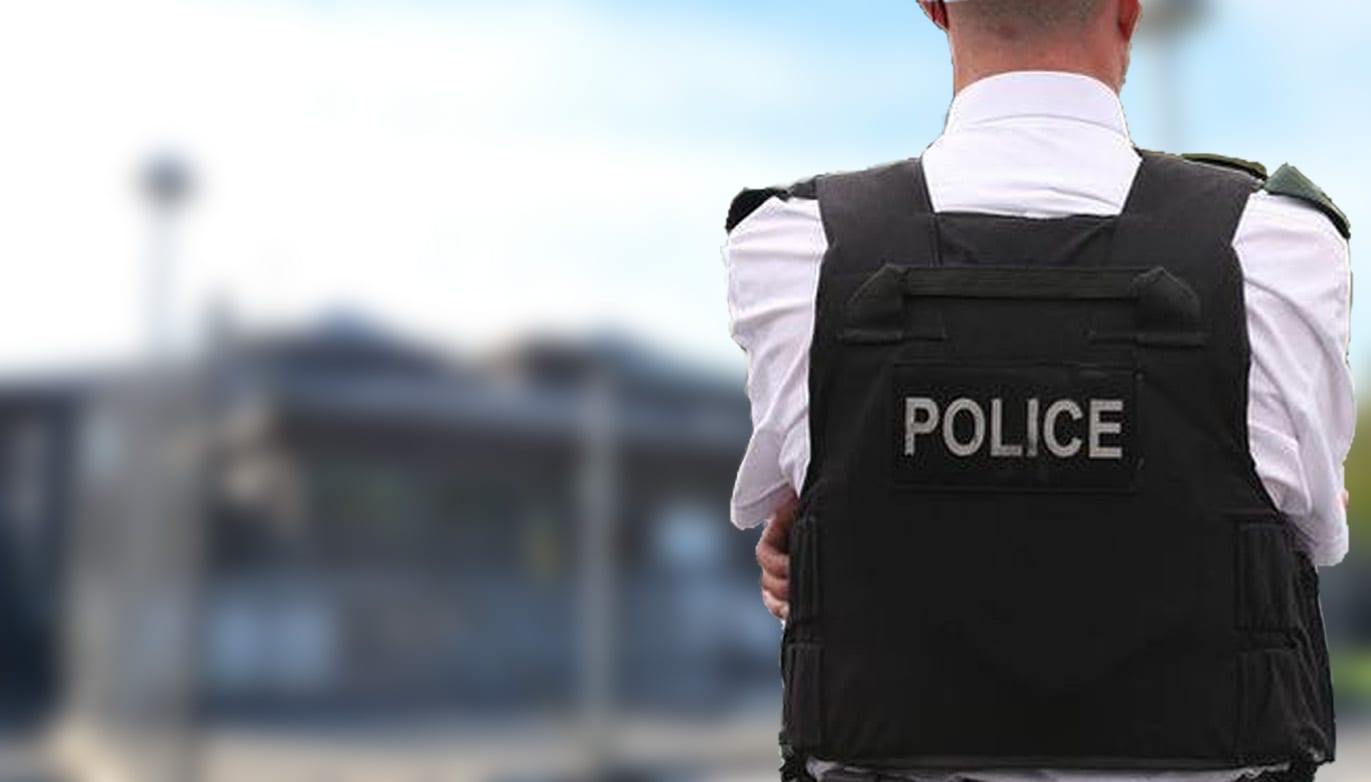 Two Co. Armagh men who assaulted two others in one evening have each been handed three year prison sentences.
Court heard that one of the victims had boiling water poured over his legs during the attack.
Jonathon Hall, 23, of Hamilton Street, Lurgan, and Matthew Johnston, also 23, of Knocknagore Road, Gilford, appeared at Craigavon Crown Court on Thursday.
Both men pleaded guilty to two counts of assault occasioning actual bodily harm and possession of an offensive weapon with intent to cause actual bodily harm.
Hall also faced charges for the possession of a Class B drug and possession with the intent to supply a Class C drug, namely diazepam.
It was heard the offences referred to two assaults dating back to December 8 of last year.
The first injured party had attended an address in Lurgan after being invited for a drink by Hall.
He stated that he had drunk alcohol and ended up passing out on the sofa at the house.
The injured party was then awoken by the two defendants over him punching him in the face.
He raised his arms to protect his face, however, Hall then produced a knife, which he threatened the victim with.
Johnston would later return with an iron bar.
The injured party begged him not to hit him but Hall assisted by holding the victim down.
He was struck on the back and side of the head.
Johnston would later return with a kettle of boiling water which he poured over the right leg of the injured party.
He was then lifted on to the sofa by the pair.
At this point, Johnston stated that the victim had "had enough".
The two defendants called a taxi for the injured party to get home before threatening him not to tell anyone about the assault and say "the taigs had battered him".
A taxi brought the victim home where he alerted police to the assault before he was taken to hospital.
Court heard the victim suffered bruising to the back and flank, a 2cm laceration behind the ear and two burn marks on his right shin.
The second victim travelled to the same house on the morning of December 9 accompanied by two females.
As he entered the address, he spotted a woman with blonde hair and greeted her by saying "well Barbie".
Court heard that this woman had been Johnston's girlfriend.
This man was then punched by Johnston in the head and the body, with the victim claiming he was bleeding and missing a tooth.
The assault stopped, and the injured party went into the kitchen of the property to get a drink.
He was once more punched by Johnston. It was then heard that Hall tried to assault him with a knife.
The injured party managed to get the knife off Hall before throwing it over a clothes horse.
Hall then grabbed a chair leg, which he used to hit the victim on the back of the head.
Johnston once more intervened and said, "that is enough".
The injured party also got a taxi home and reported the incident to police but did not attend hospital.
Officers observed that the injured party had fresh cuts and took his blood-stained clothes for analysis.
Court heard that this revealed fragments of tooth in the clothing.
Police arrived at the property to find it had been cleaned up but did observe a broken chair which was seized as evidence.
Hall was found in the kitchen and made no reply when he was arrested.
In the property, officers found a quantity of cannabis resin.
He was being transported to Armagh police station when he admitted to having taken illegal drugs and so was diverted to Craigavon Area Hospital.
Hall was later strip-searched during which a significant amount of cannabis resin and 76 diazepam pills were found between his buttocks.
When interviewed, he admitted to attacking both injured parties but claimed he had slapped one five times and punched the other once because they annoyed him.
Hall also told police that he had been taking drugs and alcohol since December 6.
The defendant stated that he might have shared some of the diazepam pills but claimed that Johnston had not been at the house as they were prohibited from seeing each other as set out in court-enforced bail conditions.
Johnston handed himself into Lurgan police station on December 11.
When interviewed, he stated he had been at the house, claiming there had been scuffles but he was not involved.
He was spoken to in May of this year again, but that time gave a no comment interview.
Prosecution stated that the assaults were aggravated by; the two on one nature, the use of weapons, the protracted attacks and the pair's relevant records.
It was heard Hall had an extensive record for public order offences, assaults and drugs.
Meanwhile, Johnston had fewer convictions, but these were much more relevant with two prior assaults occasioning actual bodily harm and two cautions.
Defence barrister Joel Lindsay, who represented Hall, stated: "There is no way of mitigating these offences, this was a horrible attack, a cowardly attack".
He continued saying: "There are two sides to Mr Hall, on the outside world he has access to drugs and alcohol.
"He has been in custody for around a year, he has been able to put his head done whilst in there".
It was heard that Hall had a job as a workshop cleaner and had failed one of the six drugs tests he had taken whilst in custody.
Mr Lindsay explained: "Mr Hall on that occasion, like so many times before, had been under the influence, in what he has described to probation as a drug-induced psychosis".
He added that the defendant's mother was in court and "saw a very different man from the one she knew just a year ago".
Mr Lindsay finished by saying: "Mr Hall expresses remorse especially when he draws on his own experience of being on the receiving end of a violent assault".
Defence barrister Conor Lunny, who represented Johnston, stated: "This is a young man who I have acted for during his entire criminal career".
He acknowledged that although his client had a lesser record his was the more relevant to these offences.
Mr Lunny said: "Mr Johnston had been a very good rugby player, he played for the Ulster under 18s, but he let that all drift away.
"What comes with his size and stature, although good on a rugby field, has led him to have the better of fights when alcohol has been taken".
He commented: "Johnston is prone to losing his temper, particularly when he takes alcohol and is in the company with people whom he disagrees with".
Mr Lunny finished by saying: "He is looking forward to getting back into family life and work".
His Honour Judge Patrick Lynch stated: "Counsel have not tried to mitigate these charges, I had considered consecutive sentences as these were two separate incidents.
"However, I will not do that, I have decided to deal with them in their totality".
Hall was sentenced to three and a half years with 18 months spent in custody and two years on licence.
Johnston was handed a three-year sentence with two years of that also being spent on licence.
Sign Up To Our Newsletter