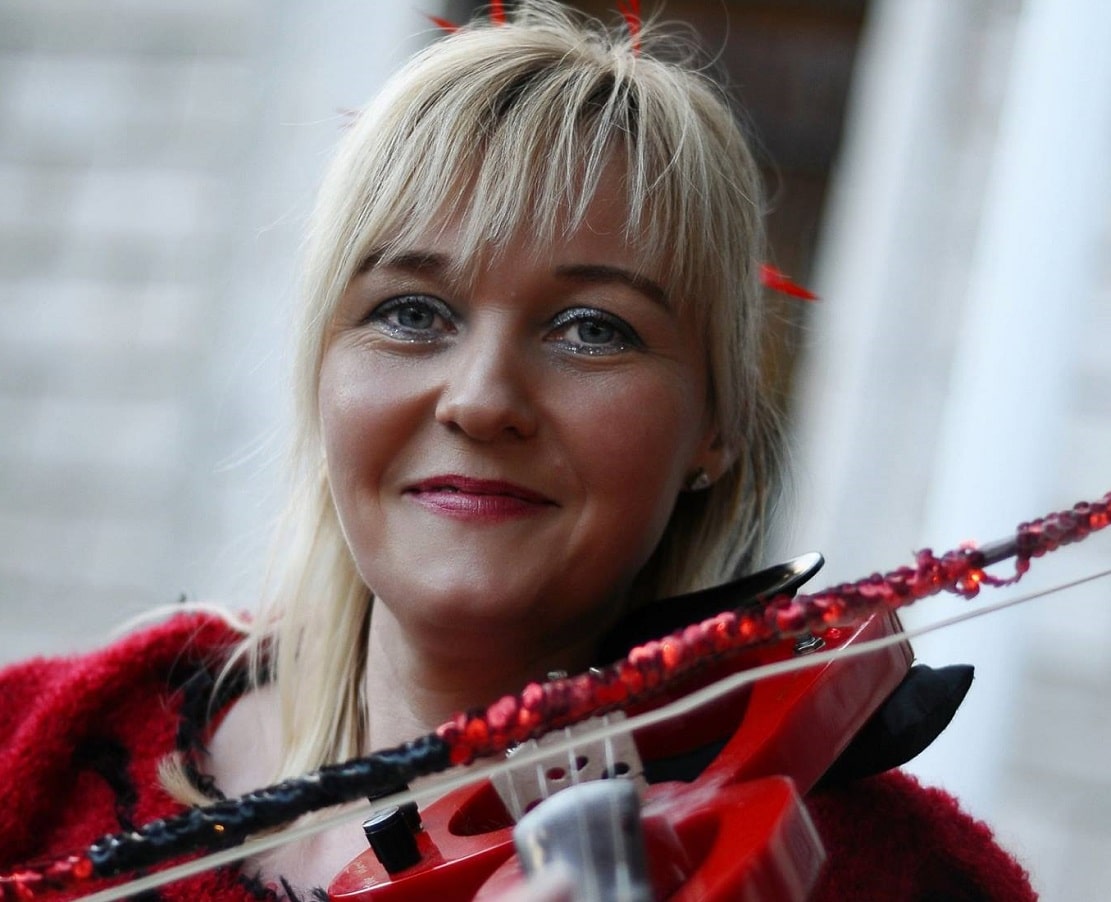 Back in 1971, Don McLean sang about the day the music died in his number hit 'American Pie'.
Little did he know, or any of us know that just 50 years on, gigs and the sound of live music would cease.
McLean, of course, was speaking about a tragic plane crash in 1959 that killed early rock and roll performers, but this silence has been brought about by a pandemic.
The last year has been tough on many, none more so than musicians.
But for one Co Armagh artist it has a been a chance to chase a dream.
Maghery mother-of-three, Lucille Conway, has been singing in cover bands for as long as she can remember with different folk and rock outfits.
However, the lockdown has provided her with the time and guts to record her own solo 11-track album, entitled 'On The Surface', which is due for release this summer.
Speaking to Armagh I, the 46-year-old said: "I have been in cover bands for years. I was the frontwoman playing violin and singing for Finvola, which was like a trad rock band, but this is something totally new to myself.
"I always wanted to do my own solo album from when I was young, but I never really had the guts to go for it until lockdown, when I was locked in and could write stuff."
Lucille is originally from the town of Keady, where she describes being brought up among the sounds of Irish traditional and classical music.
"I'm an only child, both my parents very supportive," she said. "They always said that if you get into music you can travel all over the world with it."
Her father, Thomas Murray, was a massive Tommy Makem fan and the pair would regularly make pilgrimages to his homeland of Derrynoose to visit Tossies Cottage.
Lucille said: "My dad always loved to see me going gigging, he was very supportive. He would have asked 'where are you tonight?', when I replied with somewhere like Castlewellan he would just say 'that's gonna be a late one'.
"We did a lot of travelling with Finvola all over Northern Ireland, but it was very hard with a lot of late nights."
The inception of the album, although Lucille was not to know, began in the Easter week of 2019 when she attended a songwriting workshop with Marty Rafferty a local musician who owns M.D Rafferty Music School, Armagh.
"I took my three children to him, my two sons were learning the drums and my daughter was learning the keyboard, and I was going to brush up on my guitar skills," she said.
"During that time Marty himself had set up workshops to write your own songs. So that was when I wrote my second song which is coming out called 'Dark to Light'."
She added: "I'd written songs years ago but this would have been the first song that I was actually prepared to actually take further and get out there."
As for the children, it is on Lucille's word that the apple does not fall far from the tree with her daughter, Lara, playing both the fiddle and the banjo.
Meanwhile, Thomas and Zakk take a very different tack, drumming away in the living room over the lockdown to the unusual beats of the Kings of Leon and Metallica.
"Lucky enough we live in the country," Lucille jokes, "but I do believe it is good for their mental health and music is a great way for them to express themselves."
With a growing family and the care of her parents, Lucille also revealed that finding the time to put together an album also posed an issue previously.
She said: "I look after my mother, she has got Alzheimer's, so I  have looked after her for seven years and my father, God love him, he moved in with us last last June because of Covid.
"Sadly, he passed away there in February. He was 97, so he was a wee Keady legend himself."
It would be whilst in the shed playing her violin, during the first lockdown of the summer, that Lucille stumbled upon some papers placed in a box and not thought of for some time.
She explained: "They were poems written by a friend of mine, Rose Moynes. She said, at the time, 'Some day sure maybe you'll have a look at them and see could you put music to them'.
"So on the album, five of the songs are her poems that she'd written that I put music to and added a few of my own lyrics as well."
Lucille then went, armed with her 11 tracks, to Starlite Studios in Dungannon to create her very own first solo album with music producer Plunkett McComb.
"I never had the guts, I never had the time but it just feels like now's the time to just go ahead and get out there and see what I can do," she said.
"I would have been worried about silly things, about people contacting you but I just don't care anymore. I would have had the worries about what you look like, what you sound like and being compared to others."
However, Lucille said she is more than confident with her creation as it has allowed her to produce her own sound.
"I love doing harmonies. There's harmonies in all my songs, violin melodies and violin harmonies, that's something that I've always wanted to do and that's why I'm kind of excited about it because I'm now doing it," she said.
Despite this landmark, there is a bit of sadness as Lucille admitted to missing the sound and atmosphere of a live performance.
She said: "This is the second year now that we haven't been out playing. A lot of solo musicians and bands have been doing their own recordings, and their own in their own houses but I've only really started to do a couple of songs.
"I got myself together and thought right, I have to do this. It took me a long time to get my head around it because I had videos that were scrapped. I think it's about feeling comfortable with yourself."
Lucille confided that recording in the studio was not the same, and she found herself being over critical of her own work.
"It is so hard, but Plunkett McComb has been very supportive, he is a fantastic producer," added Lucille. "Both of us have sat down and worked together since last August and it is great to see it coming together."
To find out more about Lucille check out her Facebook page or watch the video for her debut song on YouTube.
Sign Up To Our Newsletter