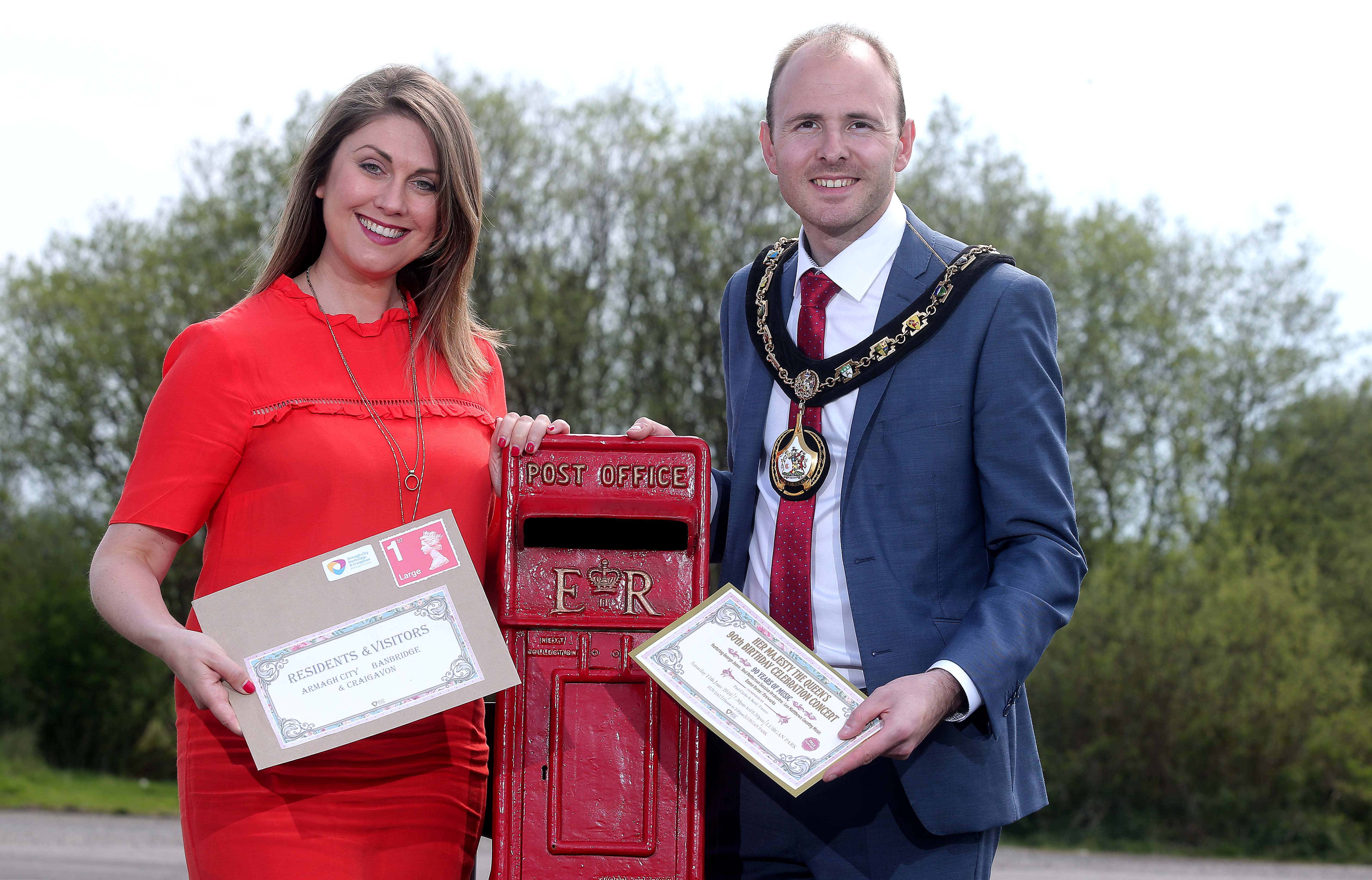 A free large scale open air concert and firework display is being planned to mark the Queen's official 90th birthday.
The event is being organised by Armagh City, Banbridge and Craigavon Borough Council and will take place at Lurgan Park on Saturday, June 11.
Festivities kick off from noon until 3pm with a family fun-day providing young visitors with plenty of child friendly activities.
UTV's Paul Clarke and BBC's Sarah Travers will compere the evening concert from 7.30 until 10.30pm.
The impressive line-up  features the Rod Patterson Session Orchestra with George Jones performing '90 years of music'; young singer and internet sensation, Emma Horan; Irish country chart-topper and heartthrob Lee Matthews and some sassy swing and rock'n'roll from Siobhan Petit and Aine Whelan.
The show will culminate with a spectacular fireworks display.
Lord Mayor, Darryn Causby said: "That weekend is a busy one for the borough. The Armagh Show and Banbridge Velodrome are on during the daytime.
"We hope the Queen's 90th birthday concert will provide the whole community with an opportunity to get together in the evening to enjoy some music, fun and fireworks."
The concert stage will be framed by the magnificent backdrop of Brownlow House and visitors are invited to bring a blanket and picnic to fully enjoy the surroundings.
For further details email sandra.durand@armaghbanbridgecraigavon.gov.uk  or phone 028 3831 2575.
Picture: Lord Mayor Darryn Causby and Sarah Travers (BBC) invite all to join them at Lurgan Park on June 11.
Read more news:
Man (20) dies after road traffic collision in Portadown
Armagh woman who cut dog's tail has sentence increased upon appeal
Council no plans to buy Courthouse — despite newspaper claims
Staff and pupils' in cookery book fundraiser in memory of Lesley-Ann and John
Portadown man Willie loses cancer battle months after dream wedding
Designers outline why £240k Macha marionette is 'right for Armagh'
Borough to stage huge one-off 'Stars & Stripes' Independence Day spectacular
Huge jobs fair proposed to highlight EVERY vacancy in ABC borough
Sign Up To Our Newsletter