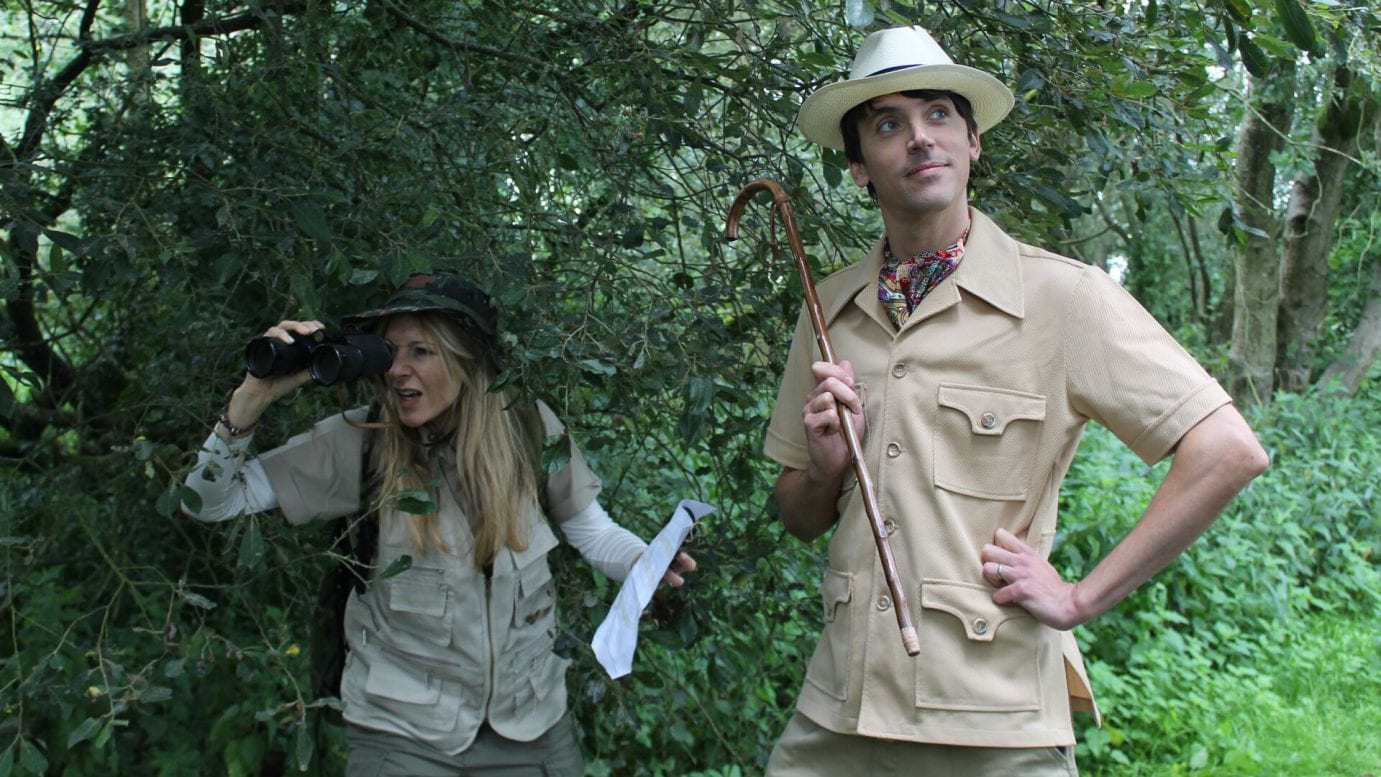 A kids' TV favourite has been filming in the borough with the show set to screen next week.
Making their first visit to Lough Neagh, CBBC programme makers chose to take presenters of 'All Over the Place' on a memorable adventure, from the shores at Oxford Island, enjoying the Lough Neagh Wilderness Tour.
And viewers will be able to see them test their survival skills  – on land and in a canoe on the lough – when the episode is screened on Tuesday, March 12.
Presenter Ed Petrie will be joined by Naomi Wilkinson on the programme.
Speaking about the programme facilitated by Lough Neagh Partnership, Gerry Darby, Strategic Manager at Lough Neagh Partnership, said: "We're really excited that CBBC programme makers have given us the opportunity to showcase Lough Neagh to a younger audience in such a unique way and we must thank the instructors at the Bushcraft Centre of Armagh City, Banbridge & Craigavon Council for assisting the filming.
"Lough Neagh Partnership is committed to innovative ways of engaging with the local community and next generation to impress the importance of the lough on everyday life and we are also committed to outreach beyond Northern Ireland to attract visitors and educate them on the heritage, culture and wildlife of the lough.
"This year new audiences across Ireland and the United Kingdom have already been exposed to Lough Neagh as the area has been featured on RTE and BBC NI Getaways and on the BBC Two series Great British Railway Journeys.
"We hope Ed and Naomi have the survival skills needed to successfully complete the Lough Neagh Wilderness Tour and that a new generation of Lough Neagh explorers will have fun watching their adventures when 'All Over the Place' is screened and will want to visit with their parents in the future."
'All Over The Place', on CBBC, will be shown at 4.30pm on Tuesday.
For further information on Lough Neagh Tours visit: https://www.loughneaghtours.com/
Sign Up To Our Newsletter