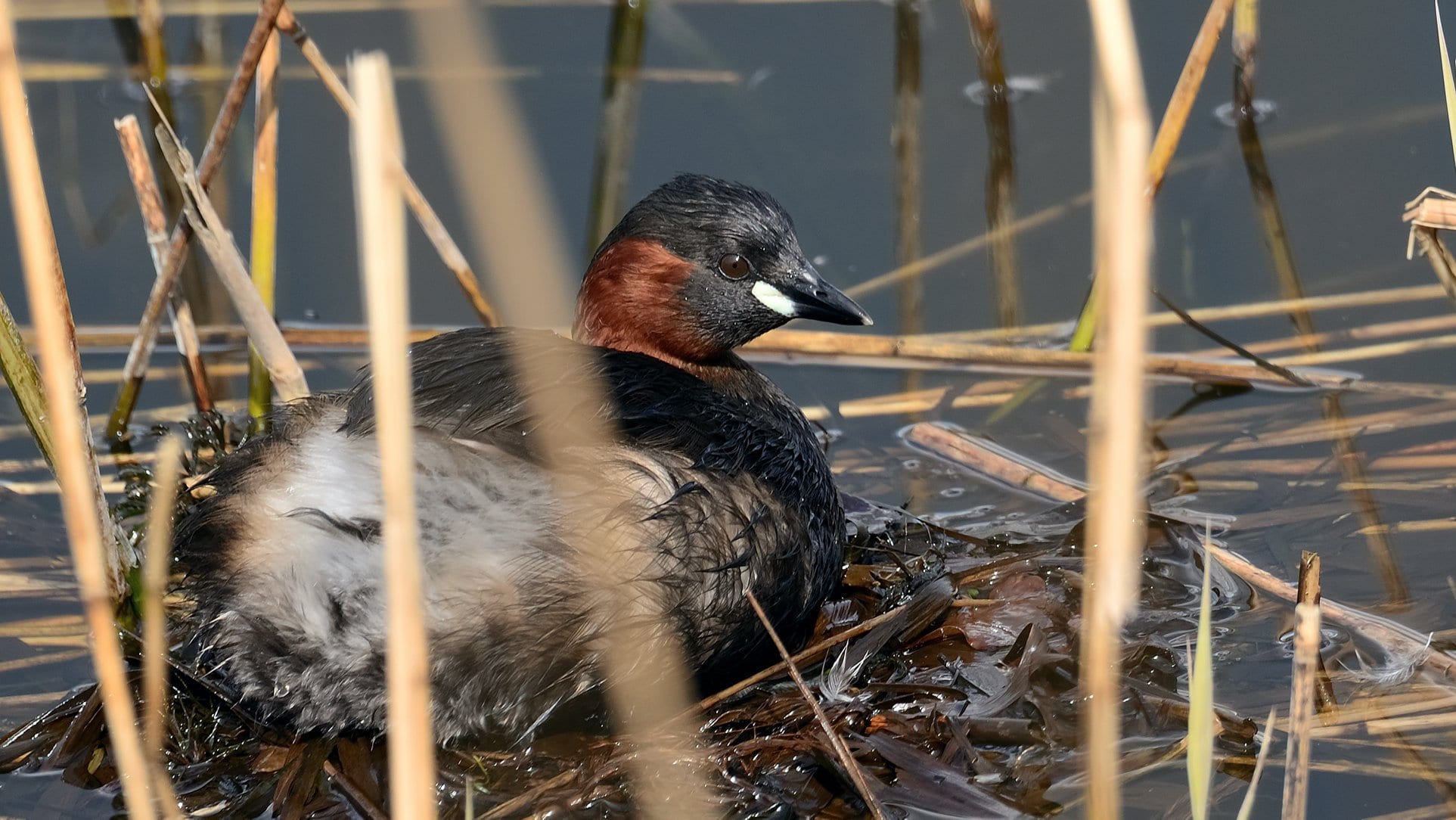 Breeding birds are being put in danger at Oxford Island by dogs and boat and watersports enthusiasts, it has been claimed.
And there have been appeals for dog owners to keep their pets on leads at all times and for boat owners and water ski users to act responsibly.
The call has come from the Friends of Oxford Island, who say that water fowl on the reserve are currently breeding.
It is difficult to see them as the birds are nestled among mud and plant matter barely above water level.
Smaller birds – such as warblers – are also to be found in " equally delicate and vulnerable nests in the reeds, along the shoreline and in the forests and meadows".
According to the Friends of Oxford Island, people are to be seen regularly allowing their dogs to roam through these areas, in some cases throwing sticks or balls into the water and reed beds used by these breeding birds.
The Friends made an appeal via social media for people to take responsibility and help ensure these birds are left alone.
"Uncontrolled dogs roam haphazardly over every area possible causing untold damage to ground or low level nesting birds and the plants which are often their food source," they said.
"Boats and jet skis when they come too close not only distress the birds but can cause a wake which easily washes eggs off the nests."
The Friends point to the fact that there is signage erected advising that all dogs must be kept on leads and rules and regulations relating to the use of boats and watersports available from Kinnego Marina.
The group has called for "people's cooperation to protect the wildlife and habitats on what is after all a National Nature Reserve, especially at this very important and sensitive time".
"By all means enjoy your visits/walks/pastimes etc, but please try to consider the welfare of the wildlife, especially now during breeding season," they add. "Without it there wouldn't be much enjoyment visiting in the first place!"
Main image: Friends of Oxford Island/Facebook
Sign Up To Our Newsletter