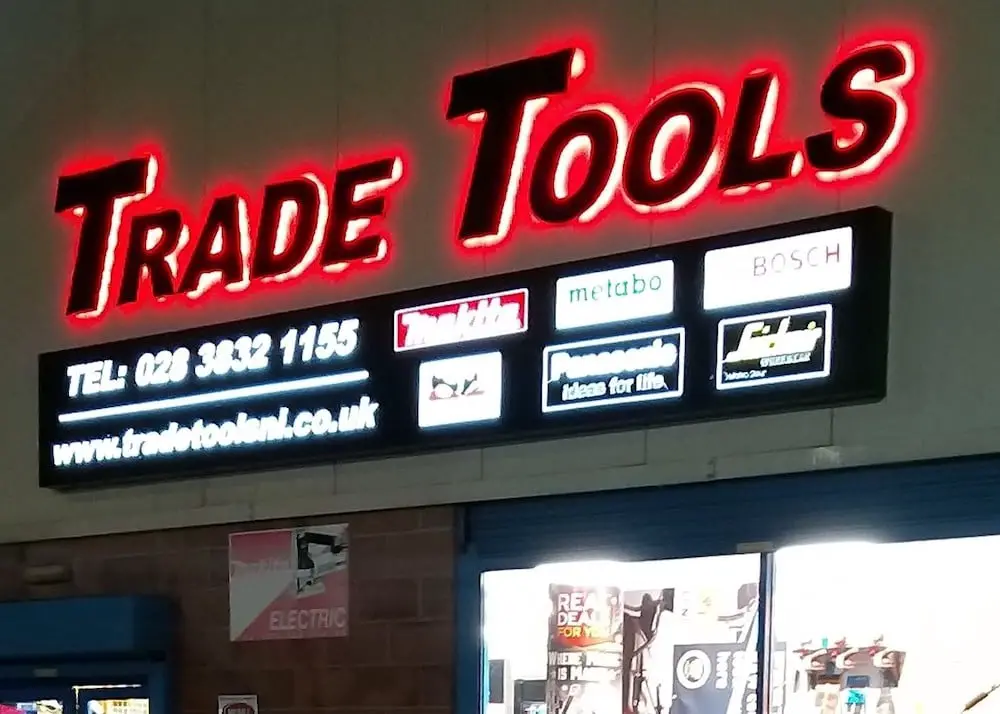 A second Co Armagh tool store was robbed this morning, with in excess of £3,000 worth of equipment being taken, this time in the presence of the owner's eight-year-old son.
Earlier, news broke that ML Tools in Portadown had been robbed by a gang of men, one wearing a white hard hat, at 10.45am this morning (Wednesday).
Less than one hour later, at around 11.30am, the same group then targeted Trade Tools in Lurgan, according to owner Ryan Dennison.
Speaking to Armagh I, he explained: "I was with a salesman, chatting away as you do, then all of a sudden this man came in first with a white hard hat on and a dust mask. He was followed by four or five others.
"I knew instantly that this was going to be hard work, this was going to be trouble. They scattered everywhere, I couldn't control them but I got into a fairly heated discussion with them, to say the least."
Upon noticing one of the males at a particular plier shelf Ryan went over to investigate.
"I went over to talk to him and as I was doing so I saw the inside of his jacket because the legs of these pliers would be brightly coloured, yellow and red," he explained.
"So I confronted him about it, he got a bit ratty with me so I said 'right guys, open up the jackets'. As he gave them back he said he was gonna pay for them."
Ryan then instructed all of the men to get out of the store.
He said: "At that point I was shaking, I was that hyped up, then I was getting sort of angry and I kind of thought this is where this thing goes a bit pear shaped here.
"I was trying to be firm enough with them but in the back of my head I was thinking this can go wrong so quickly."
The group then followed Ryan over to the counter.
The worried owner was fearful for his eight-year-old son, whom he had brought to work as his mother works as a nurse.
"He was oblivious to the whole thing because he was playing with a headset on with his friends on the computer," said Ryan.
"I was shouting at them, they were getting heated with me, I was trying to get them out the door. The salesman who was here, he was frightened standing in the corner nearly white."
After some time, Ryan managed to get the group of men to exit the premises.
He claimed that police had shown him images from the earlier robbery at ML Tools and confirmed these matched up with images caught on his own CCTV.
Ryan said: "They stole exactly the same stuff as they did over in ML Tools, the Milwaukee stuff and the DuWalt equivalents. They got half a rack of it, along with a load of the pliers and other items.
"I don't have an exact figure but you are talking £3,000 plus and this happened literally in four to five minutes. It was so frantic they were everywhere."
This incident has sparked Ryan to put in place extra security measures.
He said: "In my 16 years of being here, I have never come up against something like that
"You notice the odd thing gone here and there, it is retail you are going to get a bit of it but nothing like that. I have contacted a man and I am getting secure door locks with magnets which mean customers have to be buzzed in and out."
Sign Up To Our Newsletter