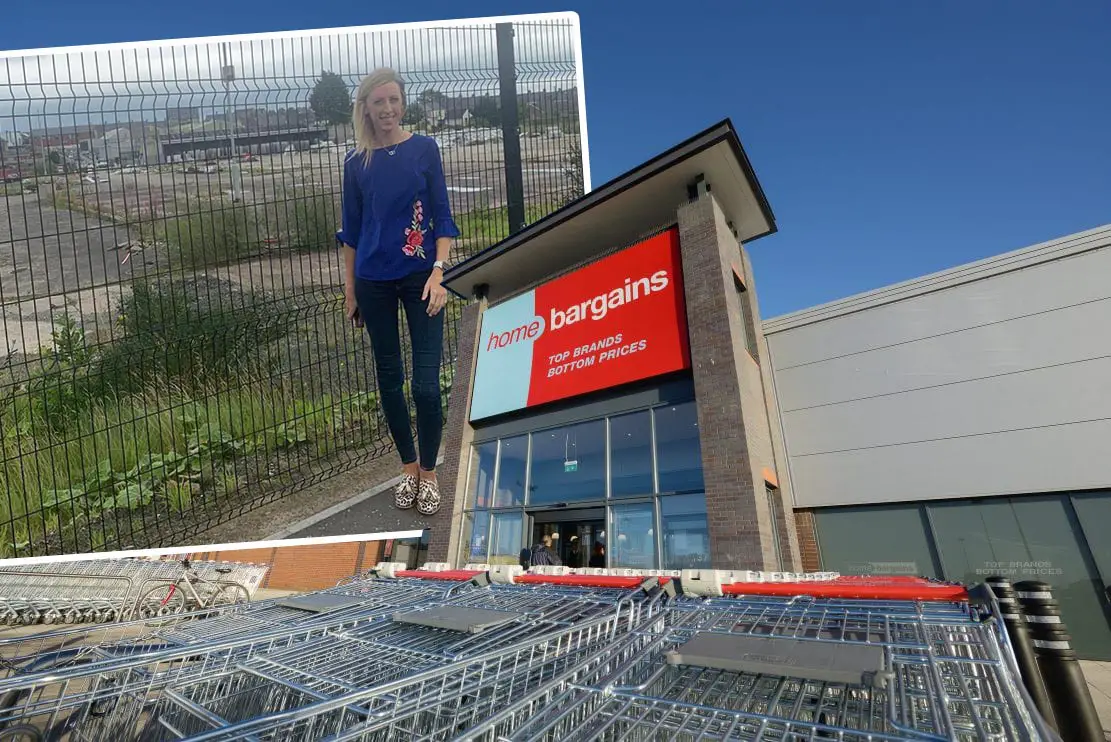 It's full steam ahead for a new £5 million Home Bargains store in Co Armagh with planning approval now officially granted.
It means the Lurgan development – which has been over two years in the offing – can now proceed, bringing with it the promise of some 75 new jobs.
Armagh I reported in July that the long-awaited development – which had seen much argument back and forth over the potential impact on the impact on the town centre.
But it can now be confirmed that the ambitious retail plans, which also includes a second unit for an as yet unidentified tenant, has been given the green light.
The news has been welcomed by the MP for the area Carla Lockhart.
The DUP's Upper Bann representative said she had been working with the agents on this application for over two years and is "naturally delighted" that there is positive movement.
The new retail offering will be located at Millennium Way – despite suggestions it should locate at the former Tesco site – with a pedestrian link to the town centre via Shaerf Drive.
Ms Lockhart told Armagh I : "I am delighted that Home Bargains has been given the green light by planning.
"I have worked with the agents on this for a number of years and I cannot see draw backs to Lurgan being granted the same shopping opportunities as other major towns locally.
"Already post-lockdown we have seen two stores close in Lurgan.
"We need good news and we need to see investment and job creation.
"That is exactly what this brings and Home Bargains are a thriving, sustainable business."
Earlier there had been assertions that the development – which fell into the 'major' application category – was not suitable and that the chosen location would take shoppers away from Lurgan town centre.
But the applicant – through an agent – submitted a scathing response to an independent review conducted by Belfast-based TSA Planning.
Curleys Properties Ltd has been behind the successful planning proposals for other Homes Bargains stores across Northern Ireland.
In responding to the claims and opinions in the review on Curleys behalf, Inaltus Ltd, in its own retail study, says turning down the plans for a new store would be to do a "complete disservice" to the people of Lurgan.
And it also argued against suggestions that Home Bargains could locate to the former Tesco site in the town essentially saying: "If it's not good enough for Tesco it's not good enough for us!"
The proposed site – as revealed by Armagh I back in November 2018 – is on vacant lands north of Millennium Way. It is a former industrial area and a site for which housing was previously approved and the new development would see a pedestrian link from Shaerf Drive.
Curleys Properties Ltd at the time said it will "revitalise this area of Lurgan" and act as a "further catalyst for the wider development" of Millennium Way.
That is an argument which is fully endorsed by the local MP.
Ms Lockhart added: "I am pleased that common sense prevailed within planning and approval was granted.
"Now is the time to build for our towns future and bring people back to the town centres."
Sign Up To Our Newsletter