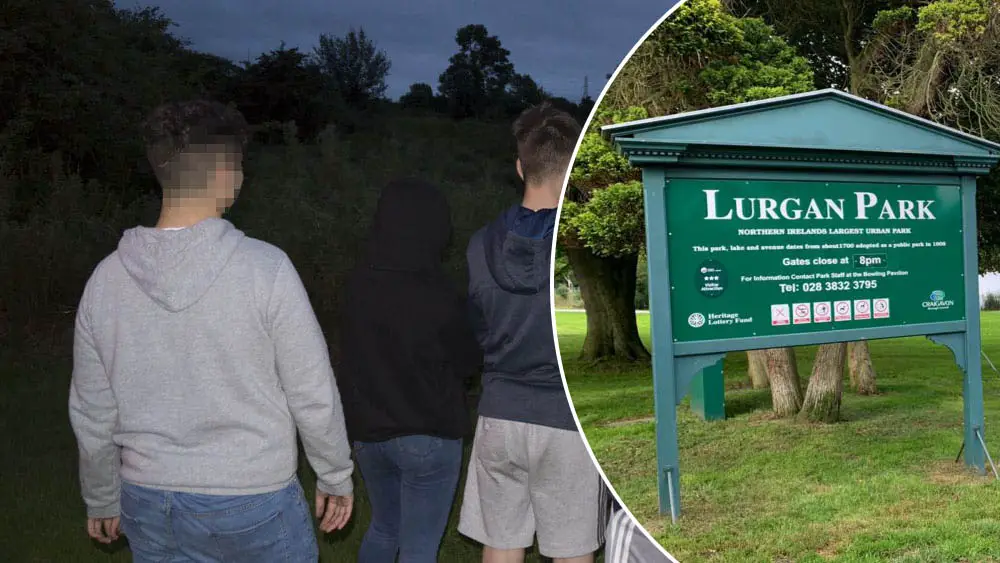 Lurgan Park has proved to be a hotspot for anti-social behaviour over the last year with much debate and discussion but this appears to be on the wane.
Earlier this year, the council  confirmed a private security firm had been appointed to tackle the "concerning escalation" in anti-social behaviour at the town centre park.
In May, a PCSP Lurgan Virtual Community Engagement meeting confirmed that pre-arranged fights were being hosted at the beauty spot.
And just last month, police were tasked to Lurgan Park after a youth was seen brandishing a sledge hammer.
However, Alliance councillor Peter Lavery – who previously described the area as a "no go zone" – believes the intervention of the PSNI, Eventsec and the local PCSP has resulted in a "calming" of anti-social behaviour.
Speaking to Armagh I, he admitted that despite this there had been a spate of vandalism in relation to the play park, with graffiti being daubed on the slide along with "minor damage" being caused to a swing and a trampoline.
"Lurgan Park is the second biggest urban park in Ireland," explained Councillor Lavery. "It is well used and well liked by many people from the town of Lurgan. It is one of Lurgan's best kept secrets and everyone who comes to the park is blown away by its majestic nature.
"We need to make sure we are looking after it and people feel safe to go to the park."
Looking forward, the Alliance member stated that he would like to see the implementation of lighting, as can been seen in the People's Park in neighbouring Portadown.
"There has been frustration from local residents, particularly those with young children, with older children or certainly teenagers using foul and abusive language, which then maybe put people off," he added.
Councillor Lavery admitted that the loss of youth provisions has most certainly played a factor in the rise of anti-social behaviour.
But, one move which would counter this, he added: "The council are running a lot of summer schemes out of our leisure recreational facilities, along with community centres, to offer a bit more diversity in things to do for young people in the summer months."
Sign Up To Our Newsletter