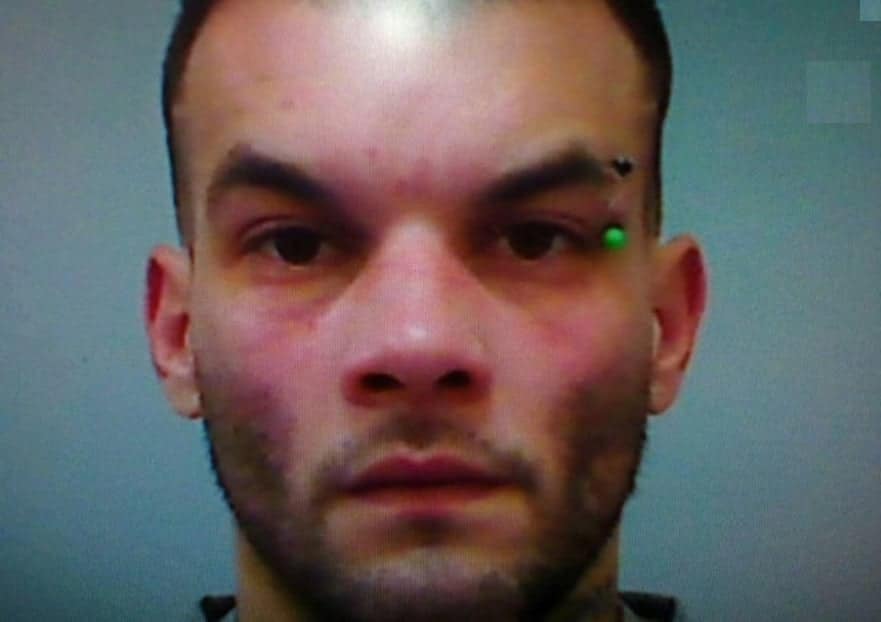 An "eccentric" Co. Armagh weapons collector who admitted making a "blast-incendiary improvised" bomb was handed a 15 month sentence on Tuesday.
Although ordered to serve half his sentence in jail and the rest on licence, Sean Fintan Burns will soon be freed due to time spent on remand before he was granted bail.
Sentencing the 34-year-old at Craigavon Crown Court, Judge Patrick Lynch QC told Burns that although "there's no suggestions of paramilitary or illegal organisations," nevertheless "these are serious matters…and the custody threshold is clearly passed."
At an earlier hearing Burns, from Woodville Street in Lurgan, entered guilty pleas to making a blast incendiary-type improvised explosive device, possessing explosive substances, namely 69 blank cartridges and 12 modified 5.56 x 45 NATO blank calibre cartridges, under suspicious circumstances and a third count of possessing a .22 air rifle without a certificate, all committed on dates between 31 August and 19 October 2020.
Opening time facts of the case, prosecuting lawyer Joseph Murphy told the court that an argument with his partner over cigarettes on October 18 led the police to discover the IED sitting beside the sofa in Burns' house, explaining that it consisted of three fireworks which had been joined and fused together.
Burns told police at the scene "it's just three fireworks that have been taped together," claiming he kept it in case a neighbour he was having a dispute with attacked his home over Halloween.
Given the argument with his partner, Burns agreed to leave the house and stay at a friends and once he left, his partner produced an improvised petrol bomb consisting of a half bottle of rum with fabric stuffed into it.
Mr Murphy said when Army Technical Officers made both devices safe, officers searched the property and having found Burns in a shed outside, the search also uncovered the blank cartridges and an "arsenal of weaponry" including a cross bow, cross bow bolts, three large combat knives, an air rifle and pellets for it.
Arrested and interviewed, Burns said he was "drunk and only slabbering" about the neighbour dispute, claiming he bought many of the items on eBay and that he would likely have used either or both devices to "light a bonfire."
Mr Murphy specifically told the court: "I wish to make it clear there's no evidence or suggestion that he had ties to any paramilitary or criminal groups" and defence QC Greg Berry highlighted that photos taken inside Burns' home "in any showing, indicates someone who is rather eccentric" as opposed to anything more sinister.
Jailing Burns, Judge Lynch told the defence it was clear that his "eccentric interest" in weaponry had strayed into "illegal activity" but that "it is fortunate indeed" he was not connected to any illegal gang or group.
Sign Up To Our Newsletter