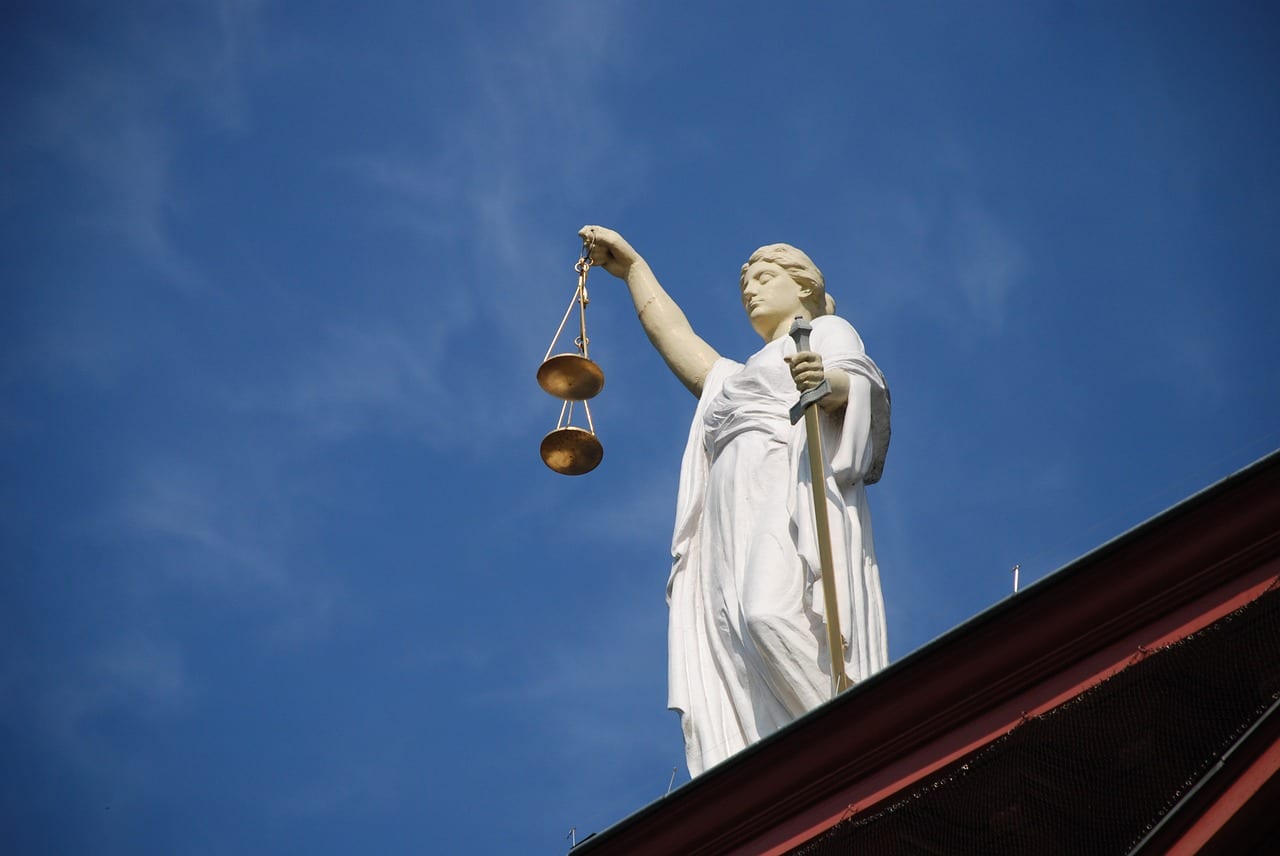 A lawyer for a dissident-terrorism accused described his client's disavowal against violence last week as "a dagger in the heart of opposition to bail".
However bail remained refused with the judge ruling the disavowal "could contain the possibility of contrivance."
Joseph Barr (33) St Cecilia's Walk, Derry/Londonderry was ordered out of the separated republican prison wing Roe House and is "no longer welcome".
He is one of 10 people charged following a joint PSNI/MI5 operation into alleged terrorist activity.
The co-accused are David Jordan, Sharon Jordan, and Damien Joseph McLaughlin from Dungannon; Kevin Murphy from Coalisland, Isaam Bassalat from Edinburgh, Amanda McCabe and Shea Reynolds from Lurgan and Patrick McDaid, Joseph Barr and Gary Hayden from Derry.
They face similar offences of IRA membership and directing terrorist activity between 2018 and 2020.
Covert recordings captured discussions on the IRA executive, recruitment, weaponry, an economic bombing campaign, close-quarter shootings of police officers and cyber-attacks.
During an unsuccessful High Court bail application last week, Barr stated: "Armed struggle is counterproductive".
Following this he was required to be escorted from Roe House to a regular wing.
Defence lawyers mounted a further bail application before Dungannon Magistrates' Court last week which was part-heard and adjourned until today (Monday).
They described the disavowal as: "A seismic development and unless the prosecution are suggesting Mr Barr will act in some lone wolf capacity, risk of further offending is manifestly unfounded. The disavowal is a dagger in the heart of opposition to bail. He was required to leave Roe House … He is persona non grata . … He has taken a leap of faith."
Opposing bail, a prosecution lawyer said Barr's "background and character are described quite lucidly. He has openly expressed support for violence."
The recorded meetings "contain all the planning of a terrorist organisation. Mr Barr is an enthusiastic participant. There are chilling expressions of terrorist intent either made or endorsed by him."
The court heard Barr previously lodged "a lengthy statement, carefully drafted and setting out his position. He said he was a dedicated Irish Republican. He didn't disavow violence."
In respect of the High Court hearing last week, the prosecution pointed out Barr, "did not give evidence. He gave unsworn responses to questions … He was then moved from Roe House. This sequence of events displays a man who will bend as the wind blows when he sees advantage for himself. It is not known whether his expressions are sincere. There is a real risk he isn't. Even if he was, he changes his mind at the drop of a hat."
If Barr is genuine, said the prosecution, "it's too late to ameliorate risk. That risk is he plans to murder someone or blow something up. To suggest we take his word as sincere is utter nonsense. Many years would need to pass before we would know if he is sincere and turned his back on violence."
It was disclosed during the recorded meetings, some defendants discussed, "how to pervert the course of justice in a live case and assisting two accused to coordinate their defence statements … This is an organisation who will happily subvert the courts and pay no regard to the justice system, which in fact they say, shouldn't be recognised."
District Judge Michael Ranaghan commented: "The defendant for whatever reason is no longer a separated prisoner. I have real concerns to the weight I can attach to the disavowal. It could contain the possibility of contrivance."
Refusing bail the judge ruled: "The risk of further offences remains."
Several people associated with the co-accused linked into proceedings, including Amanda McCabe's daughter, who on enquiry identified herself to the judge.
Sign Up To Our Newsletter