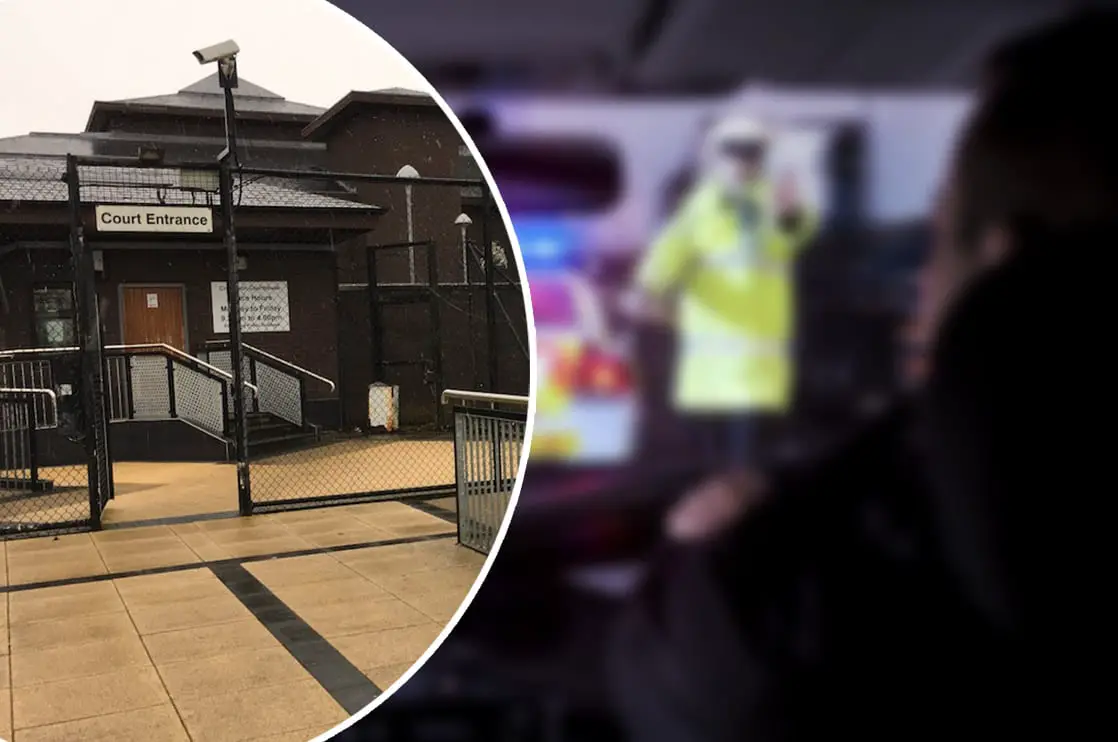 A Lurgan man who became aggressive with police after he was caught swerving on the M12 while drinking Carlsberg has been sentenced to four months in prison.
Jamie Geddis, of no-fixed-abode, appeared before Craigavon Magistrates' Court on Friday via videolink from Maghaberry.
The 33-year-old was also fined £100 and disqualified from driving for three and a half years, with District Judge Bernie Kelly ordering a forthwith warrant of seven days.
Geddis appeared before the court charged with a range of motoring offences, including disorderly behaviour and assault on police charges.
His barrister informed the court that Geddis was pleading guilty to all of the charges, except for the charges of careless driving and resisting police, which were marked withdrawn by the prosecution.
The court was told that on June 3 this year, police travelling on the M12 came across a Vauxhall Corsa which was heading towards Craigavon. The driver of the vehicle was drinking Carlsberg beer and "swerving all over the road".
The vehicle later drove into Woodside Green, Portadown, and was abandoned in the estate with the windows open and the keys in the ignition.
The driver was wearing shorts and no top and was seen exiting the driver's seat and jumping over a fence. Two females then got out of the vehicle.
The defendant made off on foot and was located a short time later. He became "very aggressive" with a constable and said he would "rip the officer's head off".
PAVA spray was used and the defendant made off again. He was located and eventually handcuffed. When he was detained, he was shouting and swearing. He then spat in the cell van and smashed his head off the walls.
The defendant was then applied with limb restrains, but continued to shout and swear. He continued to kick and struggle and refused to be put into a cell van. He was confirmed as a disqualified driver and conveyed to hospital.
He afterwards gave a no comment interview.
Defence barrister Conor Lunny conceded: "You don't even need to look at that record and you know the type of behaviour that he can get himself involved in when he takes drink."
He added that his client, who had spent the equivalent of a four-month sentence in custody, wished to apologise to all the officers involved in the incident.
He explained that Geddis has managed to "retain his abstinence", had been clean since June 5 and had applied for an opiate substitution programme in prison.
"It's on the outside unfortunately where the temptation tends to get the better of him," said Mr Lunny.
On passing sentence, District Judge Bernie Kelly conceded that the defendant was entitled to credit for the time he had spent on remand.
---
Follow all the latest court news here.
Sign Up To Our Newsletter