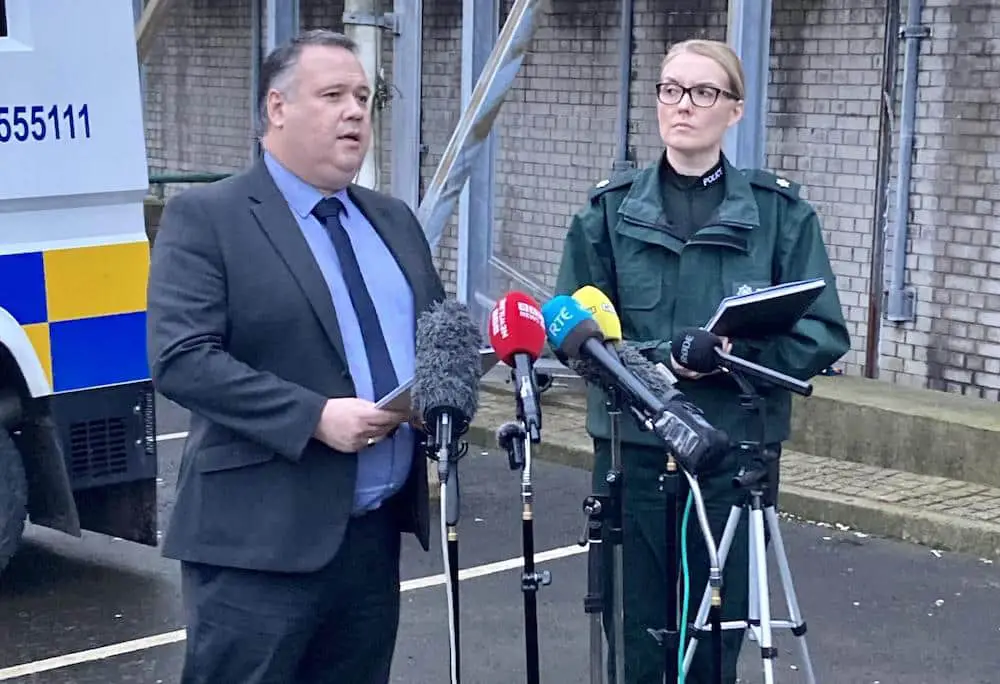 The off-duty PSNI officer shot in Co Tyrone on Wednesday evening has been named as Detective Chief Inspector John Caldwell.
Detective Caldwell, who was shot as he placed footballs in the boot of his car, was accompanied by his young son.
Assistant Chief Constable Mark McKeown, speaking on BBC Radio Ulster's Good Morning Ulster programme, said DCI Caldwell is in stable but critical condition in Altnagelvin Hospital.
DCI Caldwell was initially the lead detective investigating the murder of Lurgan mum-to-be Natalie McNally in the lead up to Christmas.
He is also the lead the detective in the murder of Shane Whitla in Lurgan.
Dissident republican group the New IRA is the current focus for detectives investigating the "callous" shooting.
ACC McKeown told the programme: "It shows the callous nature of this attack in a crowded space, where children and parents are in the vicinity – many of those young people running in sheer terror to get to safety."
He added: "We are keeping an open mind. There are multiple strands to that investigation. The primary focus is on violent dissident republicans and within that there is a primary focus as well on New IRA.
"I would appeal to anyone with information about the vehicle or anything else, which may be of use to the enquiry. Please come forward to police.
"I would also like to pay tribute to the brave member of the public who ran towards John and administered first aid and would thank our partners in the Ambulance Service."
Sign Up To Our Newsletter