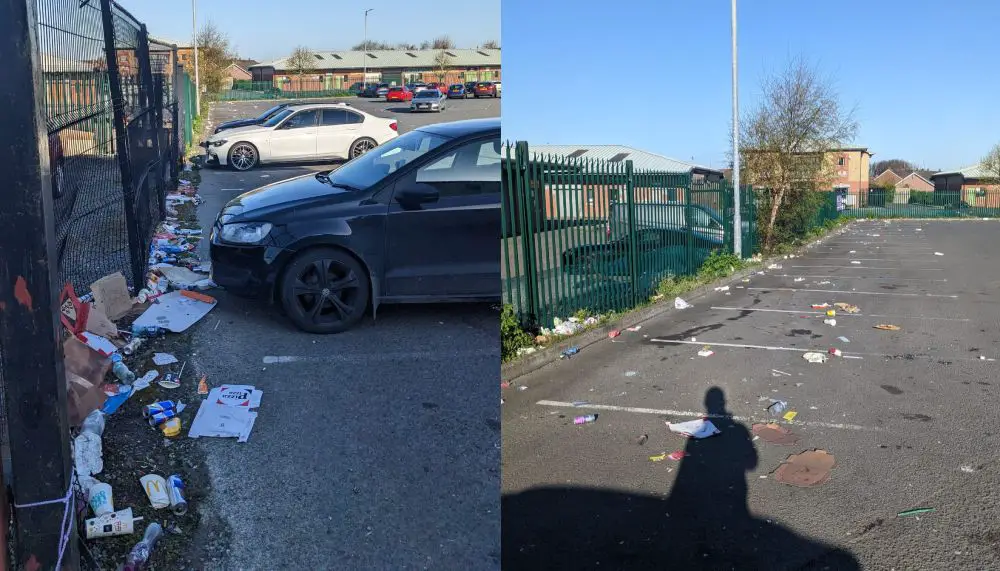 Parents of a nearby childcare facility are having to manoeuvre past piles of rubbish and broken bottles in a Lurgan car park on an almost daily basis.
It's an ongoing issue for users of the Wesley Place car park in the town.
SDLP Councillor Ciaran Toman has urged the Department for Infrastructure to "clean up their".
"If you were to visit the car park on any given day you would find numerous broken bottles strewn across the area as well as a large amount of litter," explained Councillor Toman.
"It is both unsightly and a public health hazard given that it is used daily to drop off and pick up children from attending the Ozanam day care facility.
"In recent months, DfI have confirmed that William Street car park is scheduled to be litter picked every Monday and Friday and mechanically swept monthly and more frequently when resources allow.
"However, I am frequently reporting incidents such like this on Tuesday to have the area cleaned and swept.
"Both DfI and the public need to clean up their act to maintain it to a higher standard of cleanliness. We all need to mindful of all users, especially the young children attending the Ozanam Day-care facility."
Sign Up To Our Newsletter