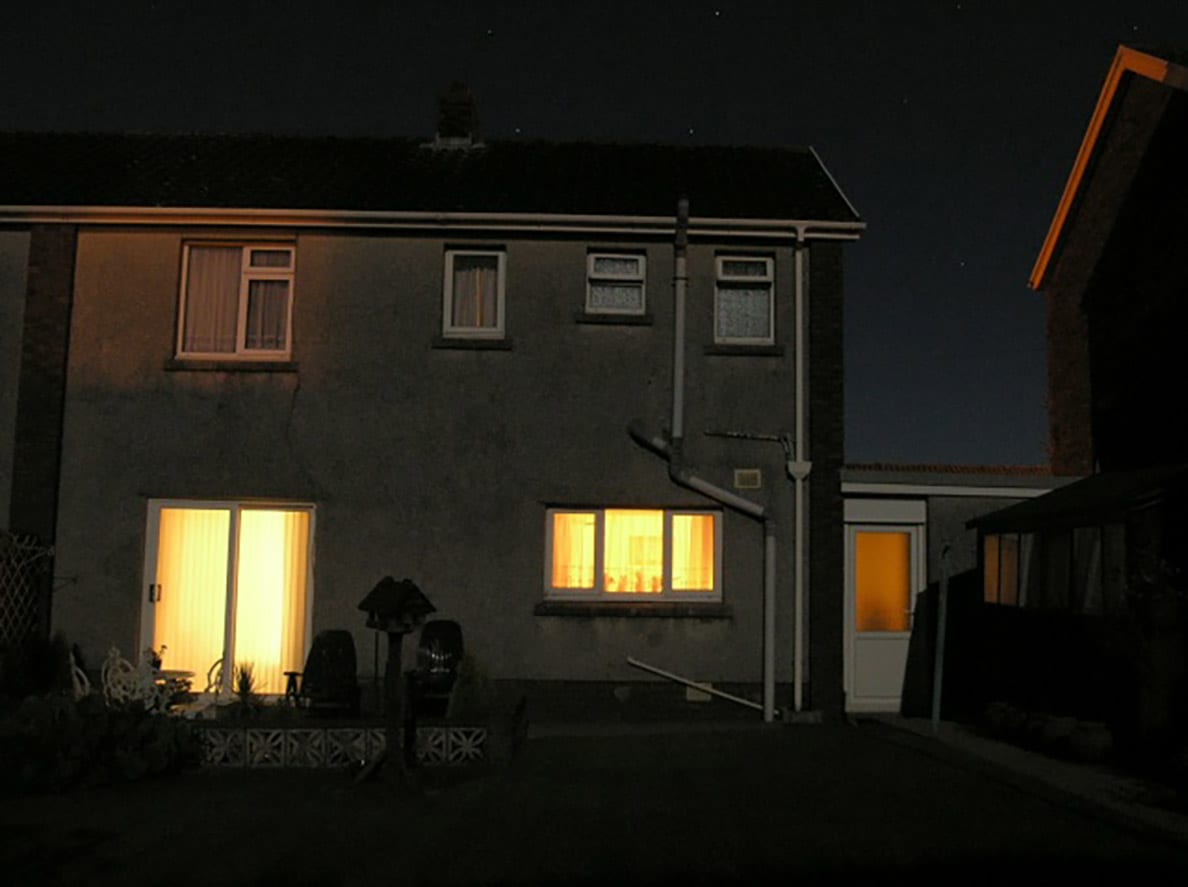 A Lurgan man who was part of a group who "set up camp" in a woman's back garden at six o'clock in the morning has been fined after her window was smashed.
Vitalijs Luksa, of Spelga Park, pleaded guilty to criminal damage.
On Wednesday, Craigavon Magistrates' Court heard police were called to reports of a disturbance at an address on Dill Avenue in Lurgan, at around 6am on November 19 last year.
When they arrived officers found the 38-year-old defendant was one of a number of men in the garden of the house.
It was noted that Luksa was injured and that verbal allegations were being made.
Police spoke to the occupant of the house who said she had been awakened by a disturbance and had gone downstairs to find the men in her back garden.
She was later wakened again by banging on her back door and window.
This time when she came downstairs she found that a window had been smashed.
The injured party came outside to find the defendant, who she recognised as her ex-partner's friend, in the garden.
Police arrested Luksa who made no reply when cautioned.
Court also heard that forensics found no match on who had caused the damage.
Interviews carried out on all the men led to nothing, as none of them wished to speak against another.
When Luksa was interviewed he said they had all been out drinking. He accepted being in the garden but denied damaging the window.
Defence solicitor Pat Vernon said his client had been out drinking with friends when he walked past the house which he recognised as that of his friend's ex-partner.
District Judge Bernie Kelly commented: "Why would anyone set up camp that early in the morning in someone's garden? Is it to scare them?
"There is a very sinister aspect to this knowing that this single female lives there alone."
She added: "It makes you wonder what they wanted inside."
The judge had no doubt this would cause fear, stating: "All drunk, all men, none of whom speak her language, trying to break into her house. I know what I would be thinking."
Luksa was ordered to pay a fine of £350, along with the offender's levy of £15, within 12 weeks.
As she passed sentence, District Judge Kelly asked him: "Do you have any idea how scared and frightened this woman would have been?"
Sign Up To Our Newsletter