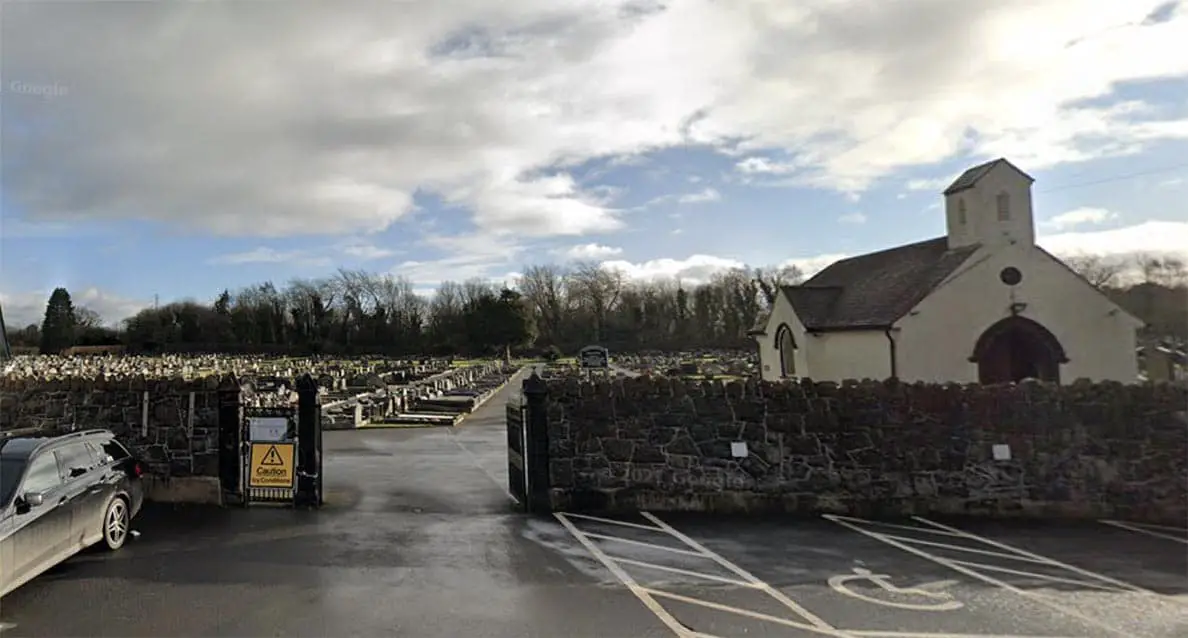 A separate section of Lurgan Cemetery is to be set aside to accommodate Muslim burials within the borough.
Armagh City, Banbridge and Craigavon Borough Council agreed to set aside 42 graves in a single row – with the option of providing a further 42 back-to-back, if and when required, with the completion of the new extension.
The move has been taken due to the fact that Muslims and non-Muslims cannot be buried together.
And it was brought to light in the form of a request in writing for "a new burial ground" by Imam Hesham, on behalf of the Muslim Community and Muslim Association of Craigavon.
Following a request to Craigavon Borough Council in early 1984, over 118 advanced right to burial sales were allocated to the Muslim Community for burial space provision.
These initial rights to burial were sold to individuals within the Muslim Community and not set aside for the Community as a whole.
To date, only 18 of these initial rights to burial have been used, while 100 are still available to individual titleholders for their use.
In 2015, another 32 graves spaces were allocated on a need only basis (grave sold as and when required) and currently that provision within the older section of the cemetery is ending with only one remaining burial space.
The decision to designate burial spaces came at a meeting of the environment services committee last night (Tuesday).
A report to councillors explained: "Under normal circumstances, it is impermissible to bury Muslims alongside non-Muslims. It would not be permissible to bury Muslims in a graveyard or land where Christians and people of the other faiths are buried.
"Similarly, it is impermissible to bury non-Muslims in a land where Muslims are buried.
"However, if the Muslim Community do not have a cemetery of their own, then it is permissible for them to bury their dead in a non-Muslim cemetery.
"In such a situation, every effort should be made to secure a portion of the cemetery especially for Muslims that they may bury their dead together.
"There are many rules and regulations in Islam that have to be adhered to during burial, such as the type of grave dug, etc. thus, it is necessary for Muslims to have a separate burial area."
A meeting took place at Lurgan Cemetery last month – in Section M – involving cemetery staff and representatives from the Muslim Community.
It was at this meeting that the religious leader, Imam Hesham, submitted his formal request in writing.
It was requested that a back-to-back row within Section M of Lurgan Cemetery be set aside for the sole use of the Muslim Community.
Lurgan Cemetery section M has over 1,260 grave spaces; currently 762 have been sold and 498 spaces remain.
The cemetery lifespan provision under current annual right to burial sales is nine years, meaning an extension will be required within the next year.
Setting aside a single row allocation – which would consist of 42 grave spaces – will reduce the current cemetery lifespan from nine to to just over eight years.
Councillors were told: "That leaves council an additional grace period should any unforeseen circumstances delay planning permission/construction on the new extension."
Councillors agreed to the allocation of a single row of 42 grave spaces, with the option to provide an additional 42 spaces in the back-to-back row on completion of a new extension.
Sign Up To Our Newsletter