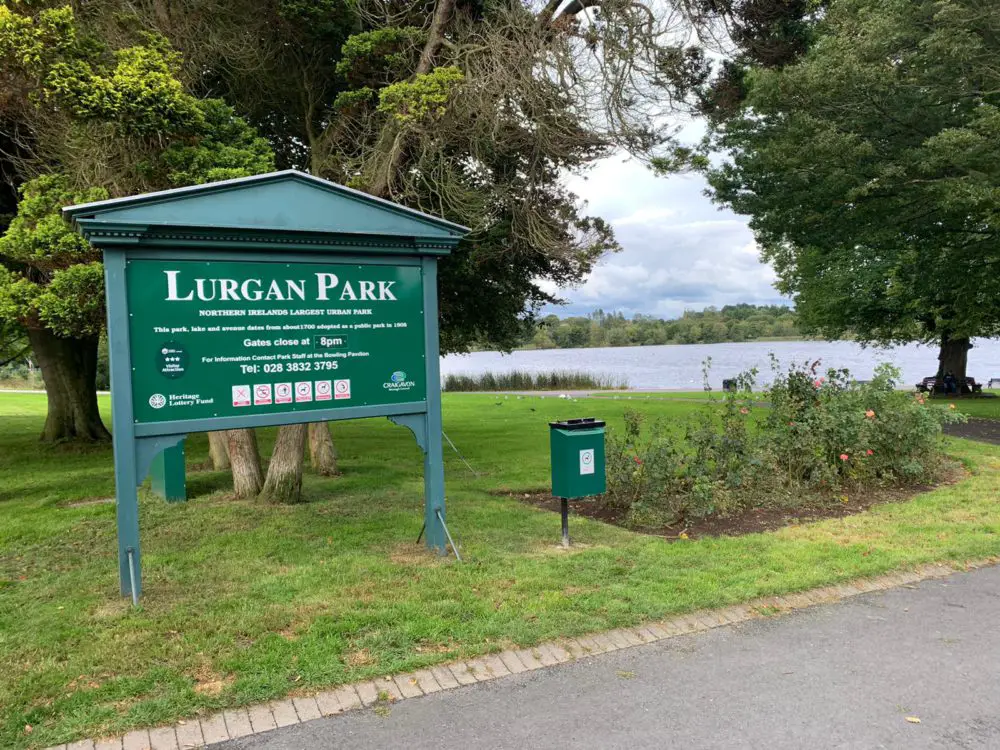 Armagh City, Banbridge and Craigavon Borough Council has confirmed a private security firm has been appointed to tackle the "concerning escalation" in anti-social behaviour at Lurgan Park.
This confirmation follows a meeting between local councillors, senior council officers, the PSNI and all interested parties in an attempt to tackle the issue.
The meeting was called for by Alderman Stephen Moutray at March's council meeting. Highlighting the rise in anti-social behaviour at the park, Alderman Moutray said the meeting needed to be held ahead of the Easter holidays as the situation is "escalating week by week".
While unable to confirm the cost of contracting the security firm to patrol Lurgan Park and others in the borough, Council has confirmed the company's staff will be in place to "ensure public safety".
"Council can confirm that due to a concerning escalation in anti-social behaviour in Lurgan Park in recent weeks, a private company has been appointed as an interim measure for a short period to support council officers and ensure public safety," said a Council spokesperson.
"This company will also be assisting with ensuring the current social distancing regulations are maintained across all parks during the Easter holiday period when high volumes of visitors are anticipated.
"Council is unable to provide details in relation to the cost of the contractor due to the commercial nature of this information."
The spokesperson also confirmed, that signage will be erected at Lurgan Play Park advising the facilities are for those under the age of 14 only but could not confirm when the would be installed or how much these signs would cost rate payers.
"The timeframe for signage and costs is currently being determined," said the spokesperson.
The PSNI has also confirmed it is set to increase its profile across the borough's public spaces.
Speaking to the Local Democracy Reporting Service, Inspector Duncan McBain confirmed he attended the virtual meeting aimed at reducing anti-social behaviour in public spaces across the borough.
"We can confirm that, together with our partners who also have responsibility for outdoor spaces including Lurgan Park, we will be increasing our profile in the area in an attempt to deter such activities," he said.
"We continue to appeal in particular to young people to behave in a responsible manner, and we would also appeal to parents and guardians to know where their children are, who they are with, and ensure they are adhering to the Health Protection (Coronavirus) Regulations.
"Our intention is not to criminalise young people. Our priority is keeping them safe and preventing anti-social behaviour from impacting on the lives of others.
"Where offences have been committed, they will be dealt with appropriately."
Inspector McBain also reiterated the need for everyone, of all ages, to be mindful of the current health regulations, and to adhere to them fully when in a public space.
"I would ask everyone to work with us during this pandemic to protect the NHS and keep everyone safe," he said.
"We will continue to work with our partners, local representatives and the local community to find solutions to anti-social behaviour, and I would encourage anyone affected by this issue to call police on 101 or by our online reporting process at www.psni.police.uk/makeareport."
Sign Up To Our Newsletter