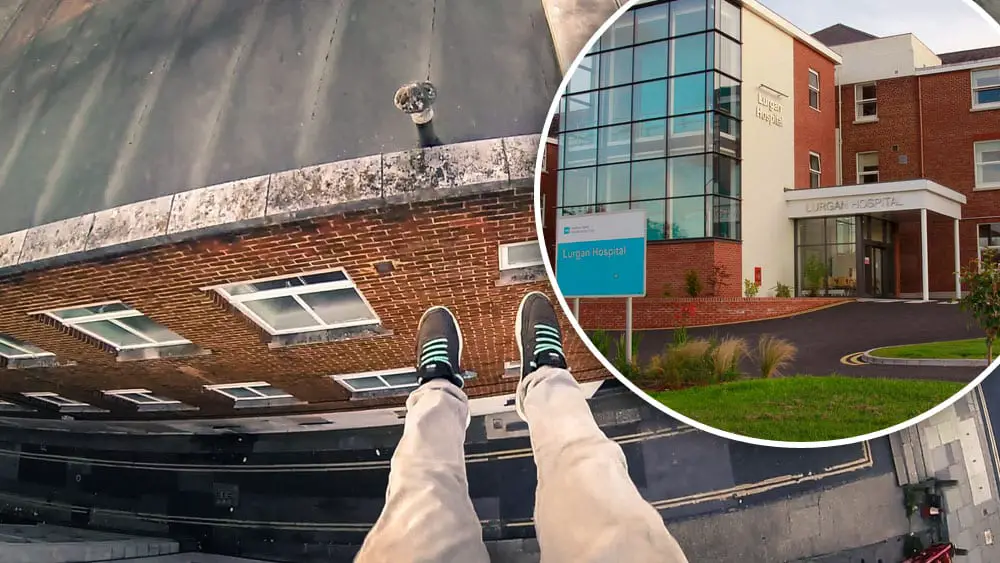 Concerns have been raised after youths have been spotted scaling the roof of a county Armagh hospital in recent weeks.
The Southern Health and Social Care Trust is appealing for public support to stop youths from climbing on rooftops on the Lurgan Hospital site.
Over recent weeks, there have been a number of reports of young people accessing the site and running across roofs in the evening time.
A spokesperson for the Trust said: "We are seriously concerned for the safety of young people who are gaining unauthorised access to the site and taking part in this extremely dangerous activity.
"We have reported this to the PSNI but also appeal to parents, local residents and members of the community for their support before someone gets seriously injured."
Anyone who sees suspicious or dangerous activity at Lurgan Hospital should contact the PSNI on 999 or 101.
The issue was also raised at last week's Policing and Community Safety Partnerships meeting at Craigavon's Civic Centre.
Sign Up To Our Newsletter