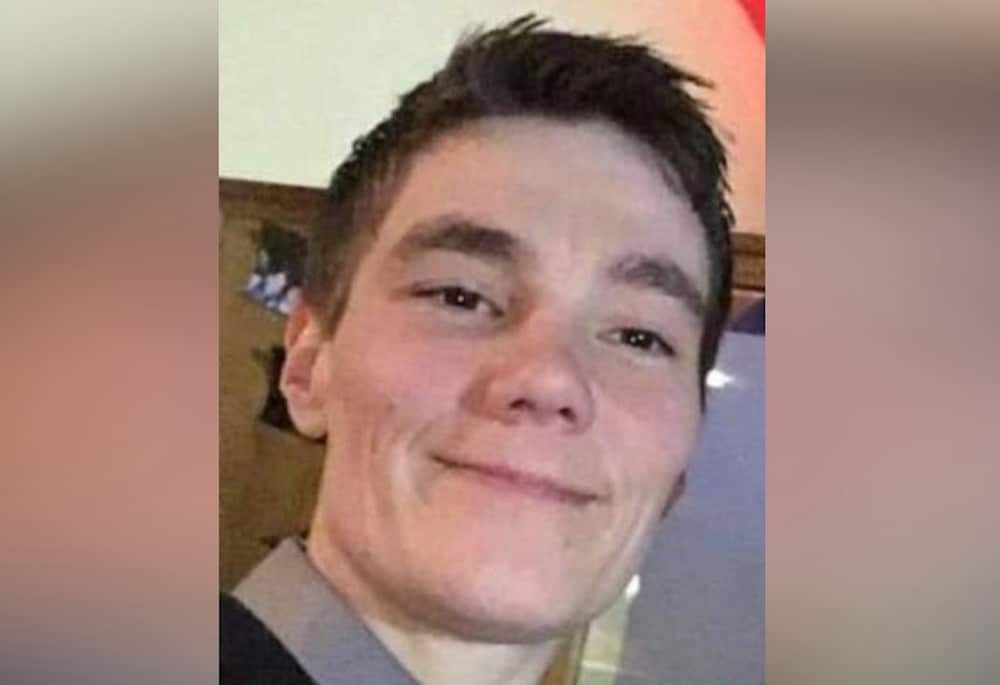 The UK's first female rapist was handed a four year sentence today (Friday) after she admitted having sex with a sleeping man.
Ordering 41-year-old Tanya Lord, from Lurgan, to serve two years in jail and two under supervised licence conditions, Judge Patrick Lynch KC said while neither he nor counsel could find any similar case anywhere in the UK, there "seems to be no distinction to be drawn between this and the rape of a female, it seems to me."
Outlining how the victim, who watched proceedings at Craigavon Crown Court by videolink, has been left mentally scarred and suspicious of people by his ordeal, the judge said "there's a repeated myth that males are less susceptible" to the consequences of sex attacks.
He revealed that the victim has had to undergo counselling, is still prescribed medication for his mental health, has been left untrusting of people and "feels alone" unless he's with his kids.
"I would not wish this on anyone," the victim said in his impact statement, commendably adding however that he would "encourage anyone who has been abused to come forward."
Judge Lynch said if the myth about male victims "needs to be disabused, it can be disabused now by the contents of the victim impact statement I have just read out" and warning that "there's no distinction between male and female rape – the fact that a male is the victim doesn't make it any less serious than the rape of a female victim."
On the day her trial was due to start last December English woman Lord, from Derrylodge Manor in Lurgan, entered a guilty plea that on 23 June 2020, she caused a man "to engage in sexual activity with you involving penetration of your vagina with his penis and that he did not consent to the sexual activity and you did not reasonably believe that he so consented."
Opening the facts of the case for the first time, prosecuting no lawyer Joseph Murphy outlined how the victim had been drinking all day and met up Lord after she finished work.
They went back to her house, had a few more drinks and some food and then went to bed with each party wearing shorts.
The court heard however that as Lord "is a lesbian and he knew her sexual propensity there was therefore a proper assumption and understandable assumption that there would be no sexual activity and none was forthcoming as regards consent in his part."
Mr Murphy said however that in the early hours of the morning, the victim woke up and "felt a pain across his chest" and when he fully regained his senses, he realised his boxer shorts had been pulled down to his knees, his penis was inside Lord and she was "straddling him, bouncing up and down."
"He pushed her off and she pretended to be asleep," said the lawyer adding that the victim got up and went downstairs "to process what had happened."
He pretended to be asleep in the sofa when Lord brought his clothes down but when she left the room, the victim got dressed and left the property, contacting the police after he spoke to his mum and partner.
Like any victim of a sex attack, he was taken to the Rowan rape enquiry centre where he had to endure an intimate examination, have swabs taken from his private parts and be interviewed on video by specialist detectives.
It was those swabs, the court heard, that helped form an "overwhelming case" against Lord because while she claimed there had been no sexual contact whatsoever, her full DNA profile was found on the victims penis.
Arrested and questioned, Lord "could provide no explanation" why her DNA had been found on intimate swabs and more than two years after the incident, with repeated delays and adjournments and an aborted trial, she finally confessed her guilt at the 11th hour.
Addressing specific aspects of the unusual case, Mr Murphy argued the fact that the victim asleep and vulnerable when he was attacked was an aggravating feature while in mitigation, Lord had admitted her guilt.
Highlighting that he could find no similar cases, he submitted the court should take guidance from sentencing in rape cases.
"Factually this case involved a woman having sex with a man without his consent and there should be parity between male victims of sexual crime and female victims," Mr Murphy argued, submitting that to do otherwise would affirm the "myth that men are less affected by sexual assault than women."
Defence counsel Michael Ward said Lord, who suffers from a personality disorder and has poor mental health, "has expressed remorse for her offending and some victim awareness."
"She understands the position she had put herself in and she expresses, through me today, her remorse and her apologies to the victim for the unfortunate and regrettable incident," said the barrister.
In addition to the four year sentence, Judge Lynch also imposed a seven year Sexual Offences Prevention Order, warning the pervert that if she breached any of the three conditions "that will be a criminal offence" that could carry a jail sentence.
He also ordered Lord to sign the police sex offenders register for the rest of her life.
Sign Up To Our Newsletter