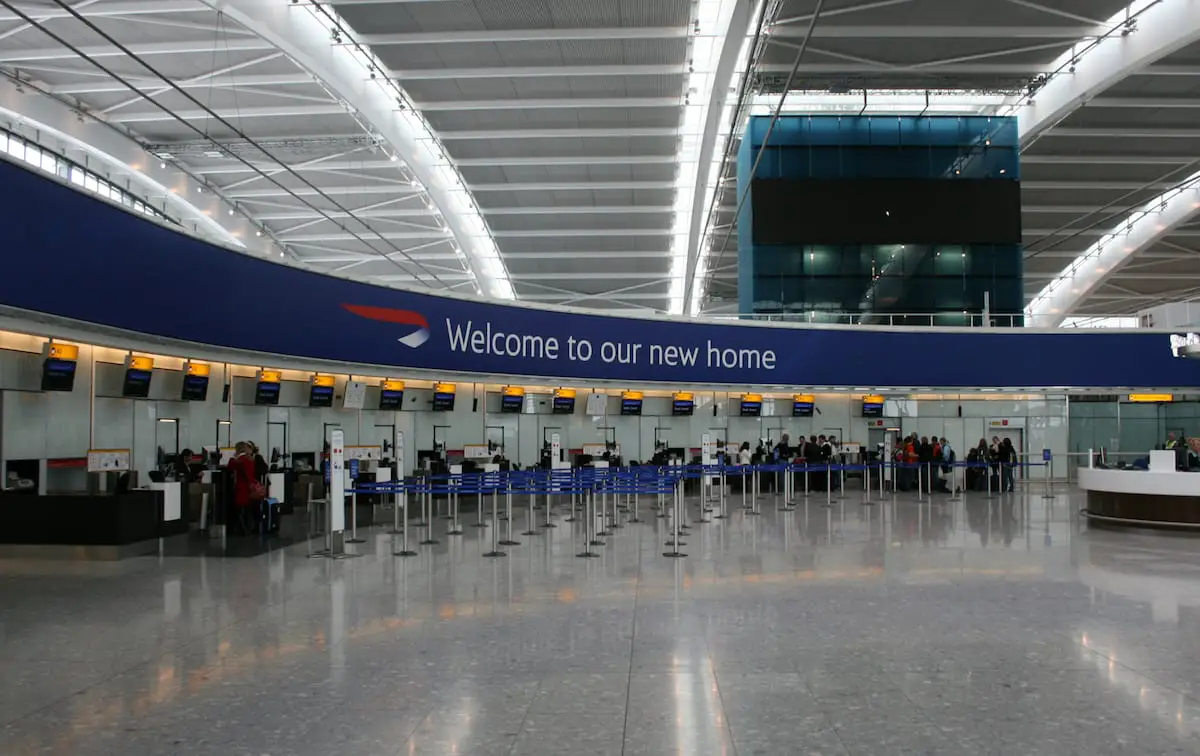 A site in Co Armagh has taken a step closer to being selected as a location for a 'logistics' hub as part of the multi-billion pound Heathrow Airport development plans.
The 18 shortlisted sites were unveiled today (Thursday) after a process which has been ongoing over this past number of years.
It is now a year since a delegation from Heathrow visited Co Armagh, with hopes rising that parts for the airport extension could be made here – giving a huge boost to the local economy and creating jobs.
Those hopes have now taken a massive step forward.
The shortlisted site is the Michelin site at Silverwood Business Park, and is sponsored by John Graham Construction Ltd.
It is one of two of the 18 located in Northern Ireland, the other sponsored by MJM Marine Ltd in Ballykelly.
These 18 remain in the running to help deliver what the airport is describing as the "infrastructure project of a generation" – Britain's new runway.
According to Heathrow, these sites are key to kickstarting the nationwide benefits that the airport expansion will bring – creating jobs and economic opportunities across the UK, before the "additional trade and tourism that will follow from unlocked runway capacity".
It says Thursday's announcement signals that the project has reached "a new and significant milestone on its path to delivery".
The shortlisted sites all vary in size, location and age with Britain's largest steelworks firm, a former Michelin site, which at its peak was one of the company's main manufacturing plans, Scotland's largest airport and one of the main ports in Wales all featuring on the shortlist.
But the sites have made it to this stage as they have showcased a strong base of local support, their area's thriving supply chain, convenient connectivity links and the potential to tap into a skilled workforce.
The sites have been selected from a longlist of 65, all of which were visited during a nationwide tour which concluded in the summer of 2018.
The longlisted locations were then all invited to take part in a pre-qualification questionnaire which helped to determine which sites were best placed to be involved in the delivery of Britain's largest infrastructure project.
In the autumn, the 18 sites shortlisted will now have the opportunity to pitch to the airport's bosses for their chance to become one of the final four construction centres, to be announced early next year, ahead of work starting in 2021.
The final four sites will become offsite construction centres that will help to deliver Britain's new runway bringing  jobs and economic opportunities to every corner of the country as Heathrow looks to construct as much of the expanded airport offsite as possible.
This innovative approach will also help to make the project more affordable and sustainable – by transporting assembled components in consolidated loads.
In addition to the economic opportunities, the logistics hubs will bring to the whole of the UK, Heathrow's ongoing Business Summit series will also provide small businesses throughout the country the opportunity to become part of Heathrow's supply chain ahead of expansion.
The 11 summits are spread throughout various regions and nations across the country, organised in conjunction with regional business groups such as Chambers of Commerce, LEPs and the FSB, giving hundreds of SMEs access to one-on-one appointments with Heathrow's top suppliers.
Speaking at the BCC annual conference Emma Gilthorpe, Heathrow's Executive Director for Expansion, said: "Our expansion plans are progressing apace and continue to be refined thanks to feedback from a wide range of stakeholders.
"Heathrow is as committed as ever to creating a plan that delivers for every corner of the UK. Logistics hubs are key to achieving that. This innovative approach will be more cost effective, efficient and sustainable, helping to unlock much needed capacity quickly and responsibly.
"Logistics hubs are also integral to harnessing the skills the UK needs post-Brexit. We are working with other major infrastructure projects to see if they might also benefit from these hubs, creating a bright, new future for the UK's construction sector, one in which we're better utilising new technology and offsite techniques to spread the benefits of major projects like expansion nationwide."
Claire Walker, Co-Executive Director at the British Chambers of Commerce (BCC), added: "A strong skills base and high-performing infrastructure network are vital to securing the UK's economic future in the long-term.
"We are pleased that Heathrow is consulting with so many business communities from the Chamber of Commerce Network to ensure that its expansion plans can benefit the whole of the country.
"We look forward to hearing more of these plans from Heathrow at the BCC Annual Conference."
Sign Up To Our Newsletter