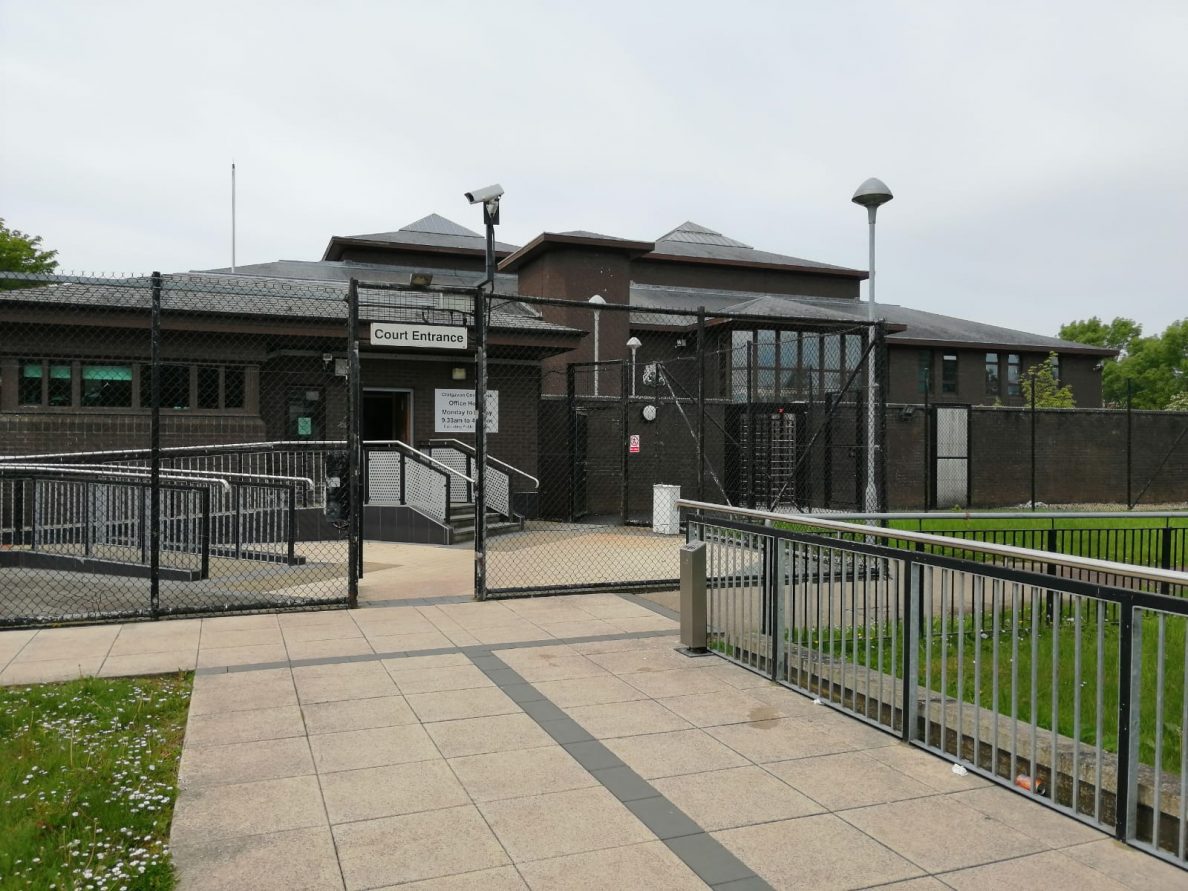 A Lurgan man accused of making an improvised explosive device has been granted bail to return to live with his partner despite police concerns.
Objecting to 34-year-old's release, a constable told court these charges arose from police attending the defendant's address in relation to a report of domestic incident.
Sean Fintan Burns, of Woodville Street, appeared charged with possessing explosives and making explosives, both under suspicious circumstances, at Craigavon Magistrates' on Friday, via videolink from Maghaberry.
At a previous bail application, a constable outlined how police were called to a domestic incident in the early hours of Sunday 18 October and found an item which "caused them concern."
That item, the court heard, was a deconstructed firework and what appeared to be ball bearings, all of which had been attached to a glass bottle filled with an accelerant, and the officer said an Ammunition's Technical Officer had declared it as "viable".
Once that had been seized and made safe, officers conducted a further search where they uncovered an air rifle, an "assortment" of ammunition, "15 to 20 mobile phones", fireworks, "a large number of knives", a baseball bat and a crossbow.
Arrested and questioned about the seizures, Burns claimed he did not need a certificate for the air rifle, that the ammunition was BB pellets and that the viable device was not intended for any sinister use but he was going to use it to "light a bonfire".
Speaking on Friday, defence barrister Damien Halloran commented that bail had been granted but with "nowhere else to go" this variation had been lodged.
The barrister stated Burns' home address had been refused as his partner had been deemed as vulnerable but she had attended court and was willing to have him return.
Objecting to bail, a constable outlined that the detection was made following a report of a domestic incident by the defendant's partner.
He stated that through out 2020, police had been required to attend their address on 10 occasions in relation to domestic incidents.
Deputy District Judge Chris Holmes stated: "I see where the police are coming from but we can't be everyone's keeper…the first time a call is made in relation to a domestic he is going back to custody and staying until this matter is dealt with".
Burn was granted his own bail of £500, with a prohibition on alcohol, and the case was adjourned until June 18.
Sign Up To Our Newsletter