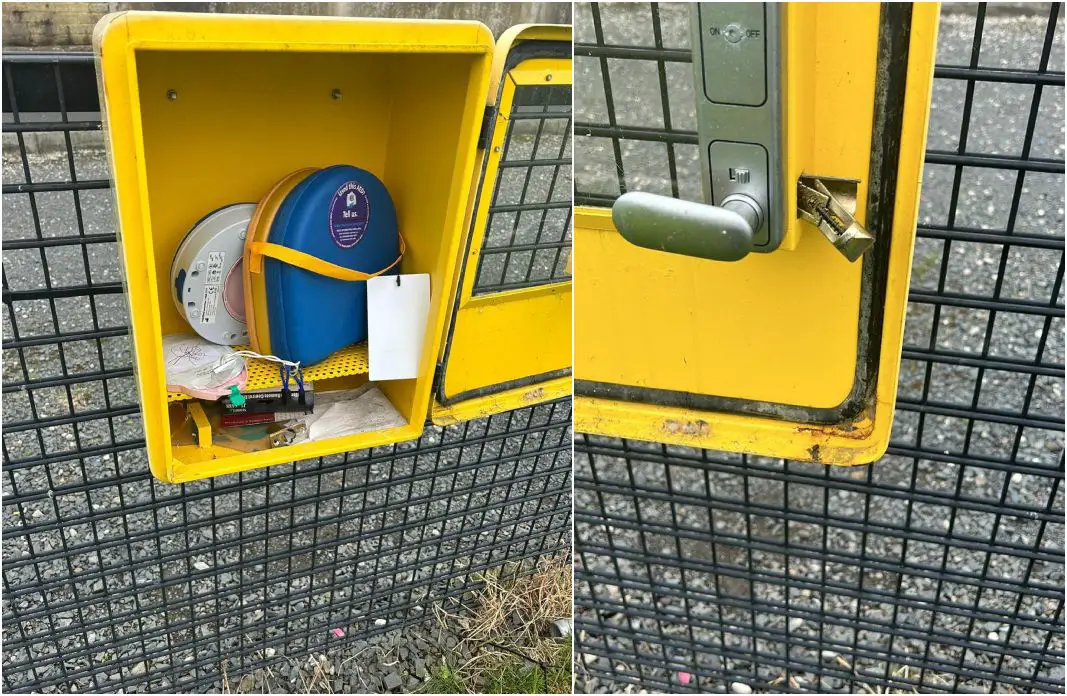 A County Armagh GAA club has hit out at the "depraved and sick" person responsible for vandalising a defibrillator on its premises.
St Peter's GAA in Lurgan say they are reviewing CCTV footage following the incident. It's the second such incident in relation to the life-saving equipment since its installation.
A spokesperson for the Club said: "Once again, our Club and the local community have been the victim of misguided and disgusting anti-social behaviour.
"In January 2022, we reported our pitch-side defibrillator had been stolen and the cabinet housing it broken.
"Despite this set-back, the cabinet was repaired and defibrillator replaced. More recently, some depraved, sick and cunning person(s), broke into the cabinet and replaced the new battery with a seven year-old spent battery.
"CCTV is being reviewed and footage will be shared with the local PSNI. Meanwhile if you know or hear anything that could lead to the culprit(s) of this deceitful and potentially life-threatening act being identified, please reach out to any member of St Peter's Club as a matter of urgency. Thanks."
Sign Up To Our Newsletter