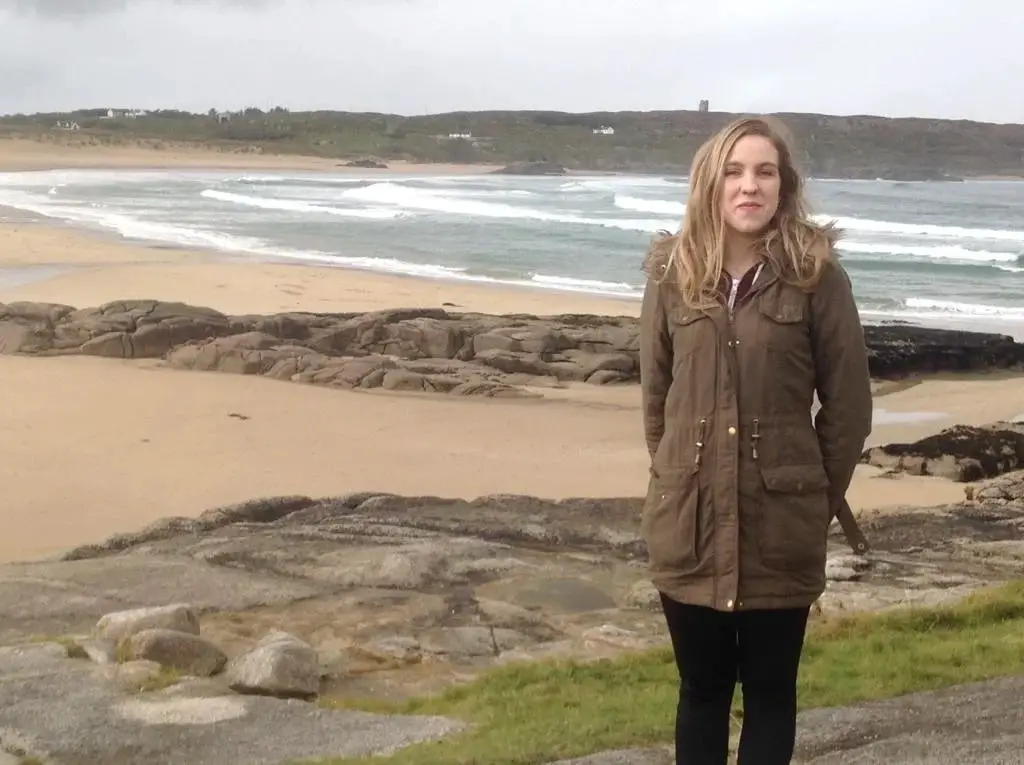 A childhood best friend of murdered Lurgan woman Natalie McNally has written an open letter to her killer, saying: "her legacy of laughter and joy will live on long after your sorry life comes to an end."
In a post on social media, Jayne Doran shared a photograph of her and Natalie as children, and a further photo of her carrying Natalie's coffin.
Natalie McNally, (32), was stabbed to death in her home in Lurgan on December 18. She was 15-weeks pregnant at the time.
Following her murder, police released CCTV footage, which showed a man carry a rucksack leaving Silverwood Green, where Natalie lived, at 9:30pm that night.
A 32-year-old man arrested on Monday, December 19 was released the next day and is no longer a suspect. Another 32-year-old man, arrested on December 21, has been released on police bail while inquiries continue.
An open letter to Natalie's killer.#justicefornatalie#nataliemcnally pic.twitter.com/pnzKnKEcBD

— Jayne Doran (@JayneDoran4) January 3, 2023
In her letter, Jayne spoke directly to the "sorry excuse of a human" who killed Natalie, saying: "You do not matter. I only write this to you because I want you to know you will be found and you will answer for what you've done. Natalie is what matters.
"We met when we were 4 years old and became fast friends, bonding over our love of animals and matching goofball personalities.
"Natalie loved to dance, to play silly games, to wear the most beautiful clothes and to make everyone around her laugh. But most of all, she loved her family. Her three brothers and her mum and dad were everything to her and her to them.
"We remained inseparable for over a decade and were more family than friends, but of course, as you get older, you start to find your own path and like many other childhood best friends we followed different paths. Whilst we may have grown apart, we never lost love for one another.
"I loved bumping into Natalie in recent years and getting updates about her family, hearing about her pets and her new house and her career. The path she took was full of joy and success and was about to get even better with the growing life inside of her, her little boy, Dean."
In the heartrending letter, Jayne told the killer that they "put an end to all of that."
The letter continued: "You selfishly decided, for some unknown reason, that Natalie's life and her exciting future was less important than whatever your deranged motives were that night.
"The life that you took mattered. The life inside of her mattered. Their futures mattered. The hopes and dreams of her family and friends mattered.
"I will never understand what possessed you to do what you did and I never will, but I hope you know that Natalie is more loved and has made more of an impact on this world than you could ever imagine.
"Natalie has an army of supporters across the country who will not rest until you are held accountable. When you have been caught and punished, you will be forgotten. Natalie, however, will never be forgotten.
"Her legacy of laughter and joy will live on long after your sorry life comes to an end."
As the police investigation continues, Natalie's brother Declan has made a renewed plea for help in catching her killer.
He also said that the entire family is "very confident" in the police investigation.
Speaking to BBC Radio Ulster, her brother said: "We need justice because that's all we've got left now – to find out who and why they did this to Natalie."
He added: "We can't reiterate enough that if anyone has any information whatsoever, even if it seems insignificant, bring it to police or bring it to Crimestoppers."
Crimestoppers, a charity that is independent of the police, is offering a reward of up to £20,000 for information that leads to the arrest and conviction of those responsible for Natalie's murder.
Contact Crimestoppers on freephone 0800 555 111 or online at www.crimestoppers-uk.org.
Police can be contacted directly by calling 101 and quoting reference number 2127 of 19/12/22.
Sign Up To Our Newsletter