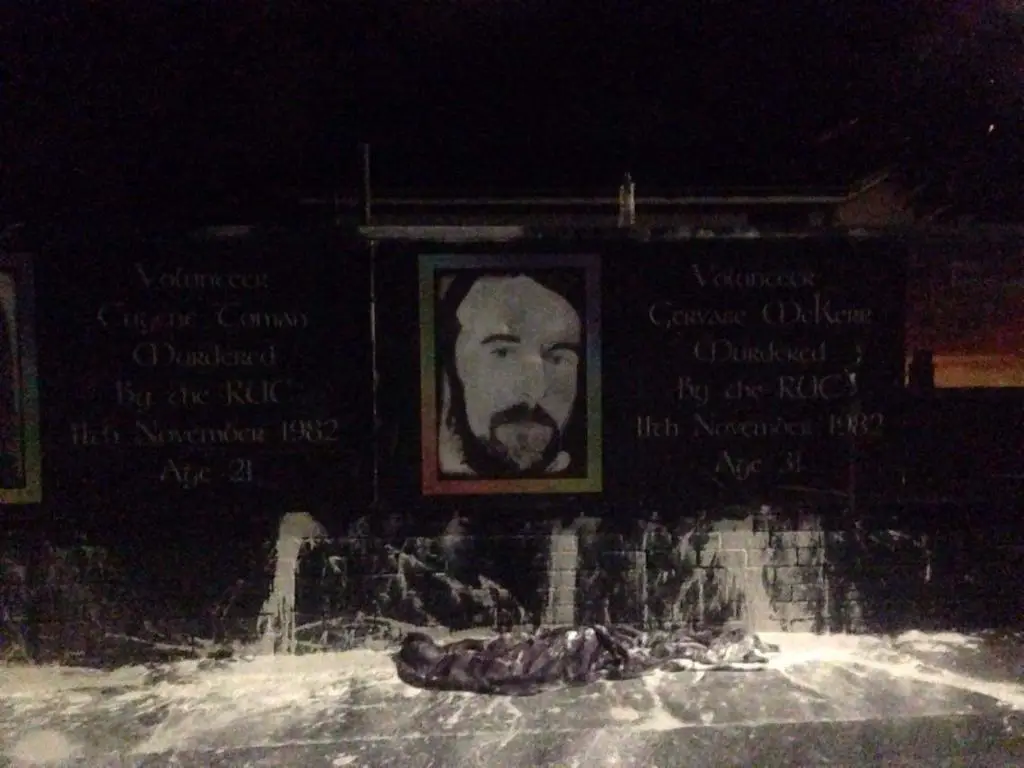 There have been calls for calm after paint bomb attacks on republican memorials in Lurgan.
Sinn Fein councillor Keith Haughian has pleaded for restraint following the incident on Monday night.
"The paint bomb attack on a monument and mural in the Kilwilke area is wrong and causes hurt to the loved ones of those honoured by them," explained councillor Haughian.
"I call for calm and for no one to do anything which could raise tensions any further."
The incident comes in the wake of an arrest of a 23-year-old man after images of of a group of young men were spotted beside a burning Soldier F banner in Lurgan late on Sunday night.
The banner, which had been condemned by nationalists, was removed and set alight in Lurgan.
The 23-year-old was arrested on suspicion of a number of offences following the incident in the High Street area of the town, a PSNI spokesperson confirmed.
The suspect – who was arrested on suspicion of doing a provocative act, improper use of a public electronic communications network, possession of a class B controlled drug and possession of a class B controlled drug with intent to supply – has been released on bail pending further enquiries.
It's believed this occurred sometime overnight [on Sunday]," Chief Inspector Barney O'Connor said.
"This is being treated as a sectarian hate incident at this time."
DUP MLA for the area, Carla Lockhart, branded the act "disgusting".
Sign Up To Our Newsletter