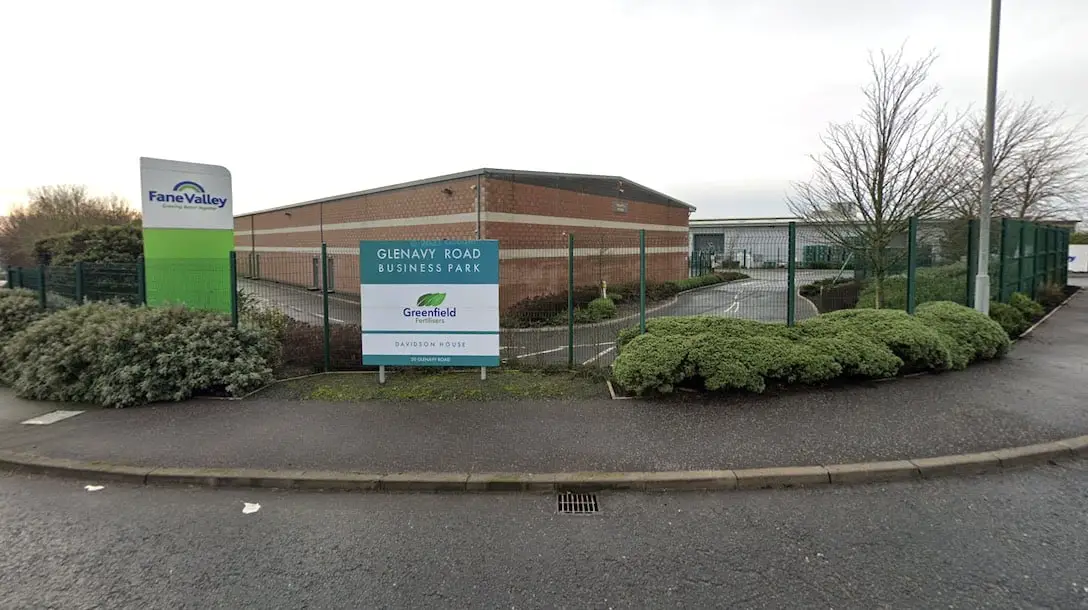 A Ballynahinch-based quarry company is hoping to open to be built a new facility in Moira.
The development would consist of an asphalt batching plant – set behind perimeter fence and security gates – and would see the business relocate operations to this more central site.
The earmarked location is described as a former quarry, on lands "approximately 160 metres off Glenavy Road, Moira". It is close to Greenfield Business Park, which is home to the BPS Group, DWS Controls, Spectrum Wealth and Fane Valley.
The applicant is WJ McCormick Contracts Ltd, and it has now lodged proposals with Lisburn and Castlereagh Council for consideration.
The company specialises in civil engineering and road surfacing, line marking and sealing.
According to the submission to council, the company currently has an average of 15 direct employees and between three and five civil sub-contract staff depending on workload.
According to information presented alongside the application, McCormick's lay around 20,000 tonnes of blacktop materials every year.
But it does not have a proper base, it adds.
The correspondence notes: "They currently do not have any premises and rent the yard in a Ballynahinch quarry, where they currently buy most of their material.
"The proposed asphalt batching plant will allow WJ McCormick's to produce materials on demand as the market dictates.
"This will also reduce waiting times on deliveries as currently approximately 60 to 90 man hours are lost each week waiting on deliveries.
"The asphalt batching plant will allow the applicant to expand their existing business and would enhance the local economy as there are a number of local surfacing contractors who currently have to drive 30 miles per journey to get tar."
The proposed asphalt plant would be "sensitively located" in the north west corner of the site and would not be "out of character with the surrounding industrial context".
It will be accessed off the Glenavy Road via a new internal access road.
And in terms of what it will consist of the documentation has this to report: "The asphalt batching plant will be set on impermeable concrete hardstanding and will consist of a five bin cold feet unit, dryer feed conveyor, rotary dryer, screening and mixing towers, modular bag filter, vertical importer filler silo, vertical reclaimed filler silo, bitumen storage system, vertical fuel oil storage tank, control house, a mixed material storage system and an 18m high exhaust stack.
"It will be secured by a dark green 2.4m high mesh panel fence."
A noise assessment carried out indicates that the new facility "would not adersely impact neighbouring third party properties".
The correspondence adds: "Furthermore, there are no residential properties within 350 metres of the site therefore it will not have an adverse impact on residential amenity in terms of overlooking, overshadowing or over-dominance".
The proposals will now be publicly advertised shortly.
Sign Up To Our Newsletter