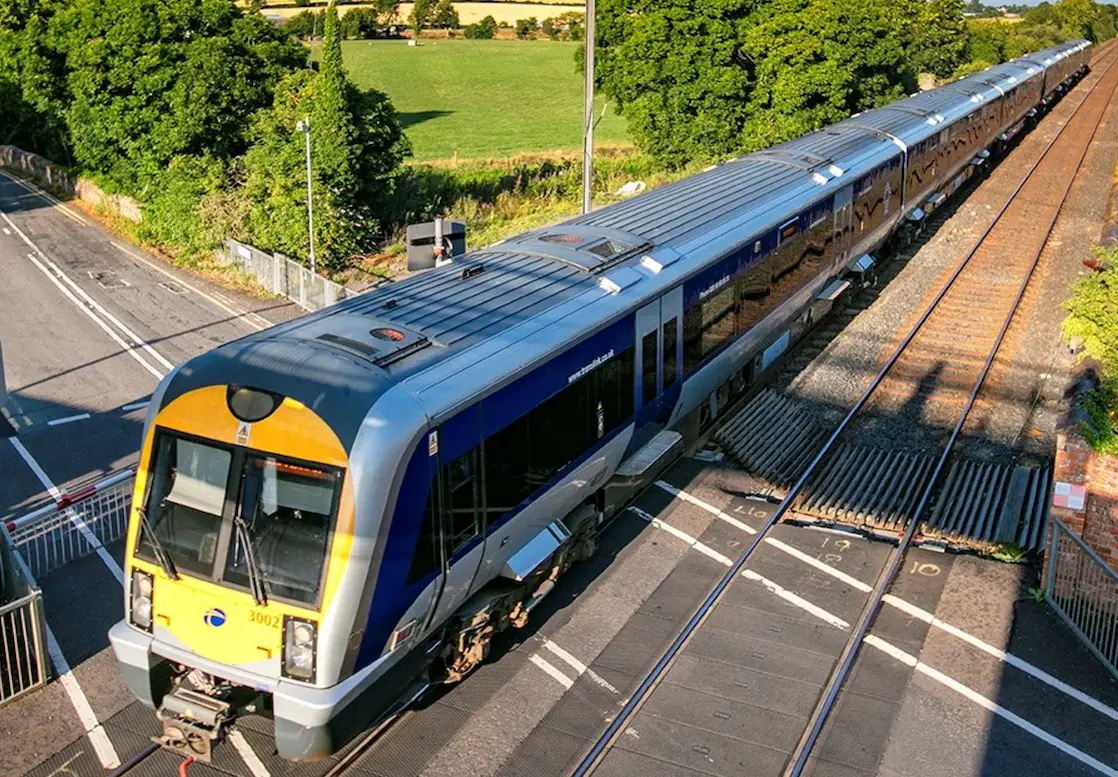 The track blockade as part of the ongoing Lurgan Area Track Renewal (LATR) project is set to complete as planned this weekend, with the railway line at Lurgan reopening for scheduled timetable services on Saturday 24th August.
1.7km of twin track has been renewed and 350 metres of platform replaced at Lurgan Train Station during the four week closure, an investment worth approximately £12m.
The work was necessary to maintain overall performance and high safety standards on this important southern railway corridor, for both local and cross-border rail services.
This project will result in a reduction in maintenance required on the line at Lurgan.
Allan Stewart, Translink's Project Manager for the LATR project, said: "Together with our contractors, we have worked hard to complete this major project on time; relaying up to 200m of track per day, we have finished ahead of the busy autumn commuter and back to school period.
"This weekend is Belfast Vital, and therefore we will operate special late trains running from Balmoral to Portadown on Saturday night.
"We still have a range of great value summer offers available until 31st August, so we encourage people to take advantage of these with the line now re-opened and enjoy the last week of the summer holidays!
"Alongside our contractor, we have worked closely with the community in Lurgan, co-operating with a wide range of local schools, sports clubs and community organisations in order to raise awareness of this project and its importance to the local community.
"Initiatives have included the ongoing community arts project and sponsorship of various sports competitions and new sports equipment, as well as sponsorship of this year's Lurgan Show.
"We are grateful for the widespread support we've received from right across the community.
"We have further investment plans for the area, including improved park and ride facilities in the town, improved signalling and level crossing works and ultimately, an improved train station. Subject to funding, these will be progressed over the coming years.
"We look forward to welcoming passengers back on board the train and thank everyone for their patience and understanding during these works to make public transport your 'first choice for travel'."
Sign Up To Our Newsletter