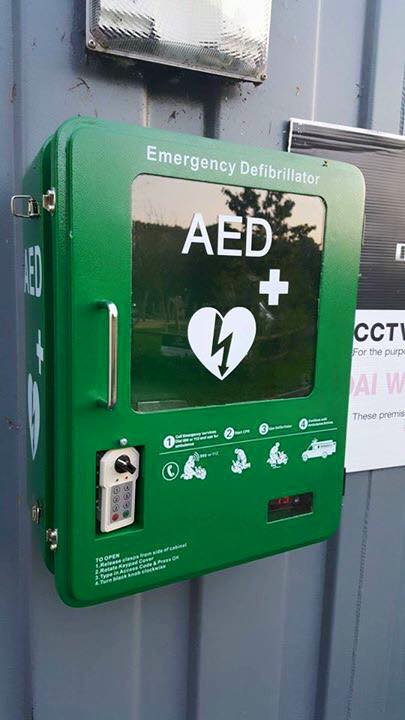 Two young men who damaged a defibrillator have apologised and made what has been described as a "generous donation" to charity.
The police launched an appeal for information after the incident at William Street in Lurgan last year.
The two came forward after police threatened to post clear CCTV images of them.
The defibrillator had been out of use for a number of days  until it was established it was in working order.
Police, after speaking to the pair, agreed to a Community Resolution Notice (CRN) as a means to dealing with the incident.
This, they say, is a relatively new thing, and can be used for as little as enforcing an apology for a minor altercation in the street, to making sure that damage is paid for.
The PSNI in Craigavon have said both had "engaged fully".
They posted on social media on Tuesday: "Today, a letter of apology from each of them has been handed to the shop AND both lads have made a generous donation to the Marie Curie charity.
"Both now know that this option is now exhausted. Any repeat and it'll be a court matter.
"In short: life saving equipment back in the community, shop apologised to, generous donation to charity and hopefully a lesson learned."
Sign Up To Our Newsletter