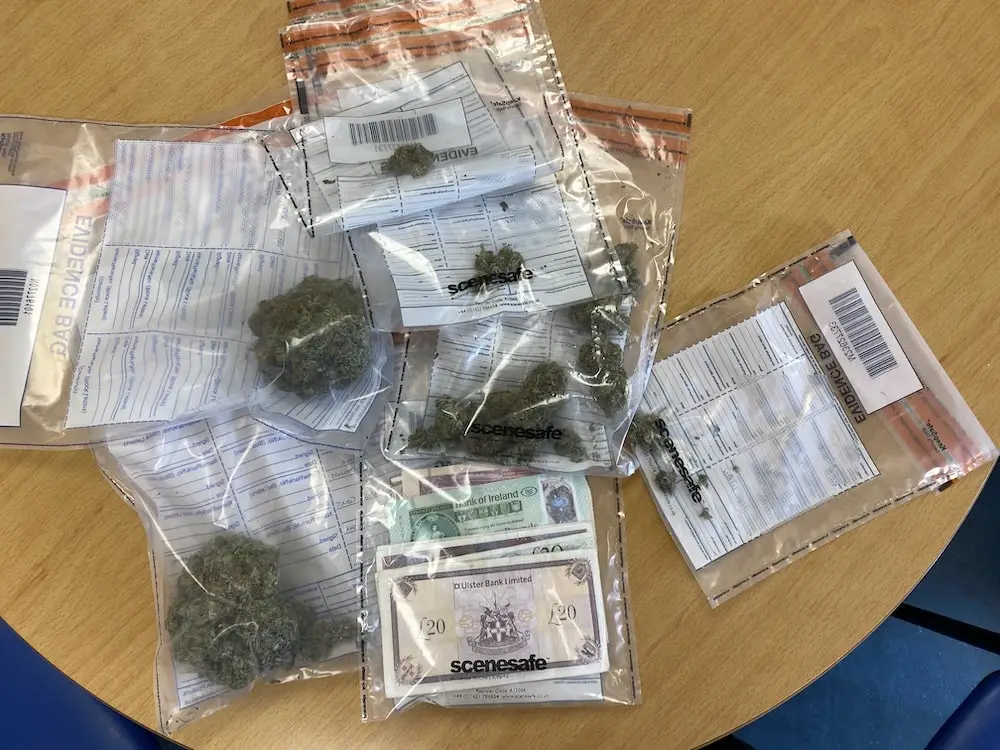 Almost £10,000 worth of drugs has been seized in 12 house searches carried out in the Lurgan area since the start of March, police have confirmed.
The revelations regarding this emerged during a Lurgan Virtual Community Engagement meeting.
Local PSNI Inspector Duncan McBain told the meeting that the neighbourhood team have carried out 13 house searches since the start of March, with all but one returning positive results.
He said: "It gives us confidence that the information that we're receiving from the community is good. That allows us to get a warrant from a magistrate to allow us to go and search these homes.
"Cannabis is still the main substance we come across, but we see quite a bit of cocaine coming our way, along with pregabalin, diazepam and ketamine."
The quantities which were recovered totalled almost £10,000 worth, which included £6,710 of cannabis, £2,810 of white powder/cocaine, £150 worth of pregabalin, £150 of diazepam and ketamine coming in at £90.
Inspector McBain revealed that £2,700 worth of the cocaine/ white powder came from one search and that £2,500 in cash had also been seized as part of these operations.
He commented: "While we have had successes in relation to removing those substances from public consumption it does still concern us when you have those amounts.
"People still want to take drugs, and we have to sort of look at ways to try and reduce the amount of people that feel that they rely on the use of controlled substances."
One way in which police have been tackling this has been online presentations to schools in the area in order to educate them on a number of issues.
The inspector stated: "In relation to a lot of the drug seizures we've made a point of making sure we share that on social media so that way the public know what we're doing.
"And hopefully that, that'll give them confidence if they see something within the community, maybe give us an additional piece of information to allow us to deal with them."
View all the latest Lurgan news here.
You can join our Lurgan News Facebook group here.
Sign Up To Our Newsletter