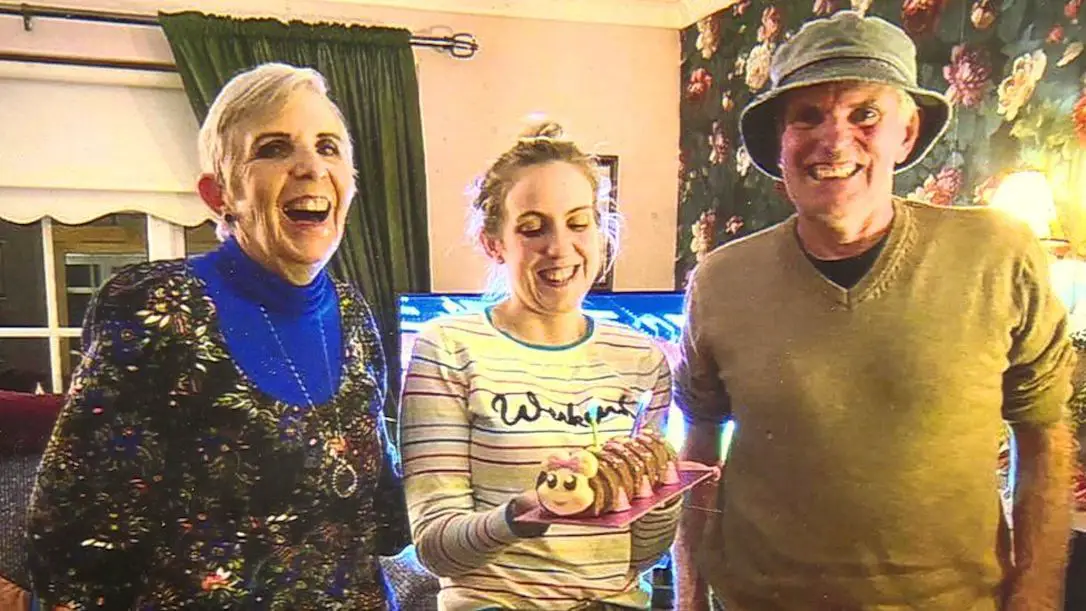 The parents of murdered Lurgan woman Natalie McNally fear her killer may have fled over the border into the Republic of Ireland or even further afield.
In an interview for the Pat Kenny Show on Newstalk, Bernadette and Noel McNally talked of their heartache and said they are living in a nightmare.
The 32-year-old, who was 15 weeks pregnant with a baby boy, named Dean by her family, was beaten, strangled and stabbed at her home in Silverwood Green on December 18.
Mr McNally told reporter Barry Whyte that he struggled to identify his daughter's body and that her attacker "gave her a terrible death".
Her mother Bernadette said they were at a loss as to why anybody would want to harm her and that the more time goes on without her killer being caught, it is "like living in limbo".
"One day seems to roll into the next and it gets harder and harder," she said. "… This person doesn't belong in society. It's just a living nightmare."
Her father said he feared her killer would never be caught, and that he may already have fled Northern Ireland.
In a direct appeal to the killer, Mr McNally said: "I would say, you have to give yourself in.
"Give yourself up and explain why you have done this to this young girl. You're breaking our hearts not knowing why you've done this.
"We just beg you to give yourself up to the police.
"Or if anyone knows who they are, whether it is a family member or a friend – they shouldn't be holding loyalty to this person. This is an absolute monster that would do this to an innocent wee girl.
"They have devastated so many lives, not just me and Bernadette's but Natalie's three brothers and all our friends and relations."
Mrs McNally said that with Natalie's baby due in just a few months, this year "was going to be the best ever".
"We have no grandchildren and everybody will tell you we love young children, so this was going to be a great year – the best year ever," she said.
Natalie's 32-year-old boyfriend and father of her unborn baby was arrested by police investigating her death, but was later released and is not a suspect.
Her family say he is "devastated and traumatised" by what has happened.
Two other men, aged 32 and 46, were also arrested and released pending further enquiries.
Police have said they believe Natalie's killer was known to her and they remain committed to bringing the perpetrator to justice.
A £20,000 reward is being offered by the charity Crimestoppers, for information leading to the arrest and conviction of those responsible.
Anyone with information is asked to contact Crimestoppers confidentially on freephone 0800 555 111 or online at www.crimestoppers-uk.org.
Sign Up To Our Newsletter