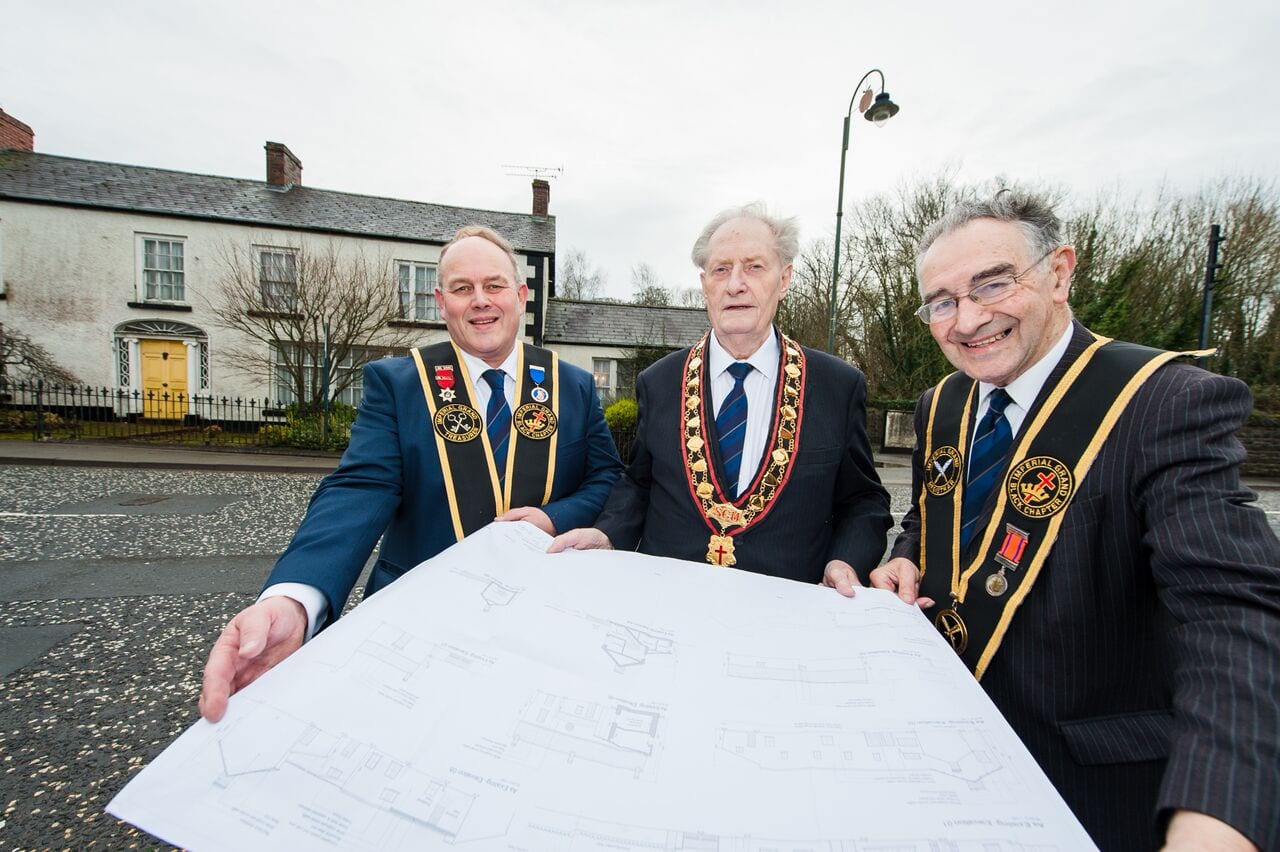 The Royal Black Institution has announced innovative plans to develop new headquarters and an interpretative centre in Co Armagh.
The Loyal Order has confirmed it has acquired a property in Loughgall, which it plans to be fully operational by the end of next year.
'The Tavern' – located on the main street of the quaint village – will be redeveloped to include administration and meeting facilities, a library, and a small-scale interpretative centre to showcase historical artefacts.
Private car parking facilities will also be provided.
The Institution has previously been a long serving tenant at Brownlow House in Lurgan, based at the historic building since the late 1920s.
Prior to that, the organisation's administrative base was located in Belfast and in Dublin.
Sovereign Grand Master, Millar Farr, hailed the announcement as the "cusp of an exciting new era" for the Imperial Grand Black Chapter.
He said: "I am delighted to announce the intention of the Royal Black Institution to move to new headquarters in Loughgall. This is a significant and milestone juncture in the distinguished history of the Institution and heralds a new beginning for our membership.
"For the first-time, the organisation will have its own purpose-built administrative hub, providing a contemporary facility for our members and the wider community. A new interpretative centre and library will also allow the Institution to showcase numerous artefacts and information, aiding a greater understanding of our Christian ethos and cultural heritage."
A former inhabitant of the established Loughgall property, which is partly listed, was Field Marshal Sir Gerald Templer, a senior British Army officer and former Chief of the Imperial General Staff, who fought in both world wars.
"The Institution is very appreciative of the building's historical significance which will form a very significant strand in the story to be told by the interpretative centre," Mr Farr said.
The new facility will be located in close proximity to the Museum of Orange Heritage at Sloan's House, recognised as the birthplace of the Orange Institution.
Mr Farr continued: "We hope our new headquarters will eventually take its place as part of the growing product of the Loyal Orders in Northern Ireland, complementing and enhancing similar facilities provided by both the Orange Institution and the Apprentice Boys."
He added: "We eagerly await moving from the planning phase to the implementation stage; with the ultimate aim being the official opening of our headquarters in late 2019. We also look forward to the challenge of creating a new chapter for the Royal Black Institution, and an enduring legacy for the next generation."
For the latest news and updates regarding the Loughgall development, follow the Royal Black Institution on Facebook and Twitter.
Sign Up To Our Newsletter