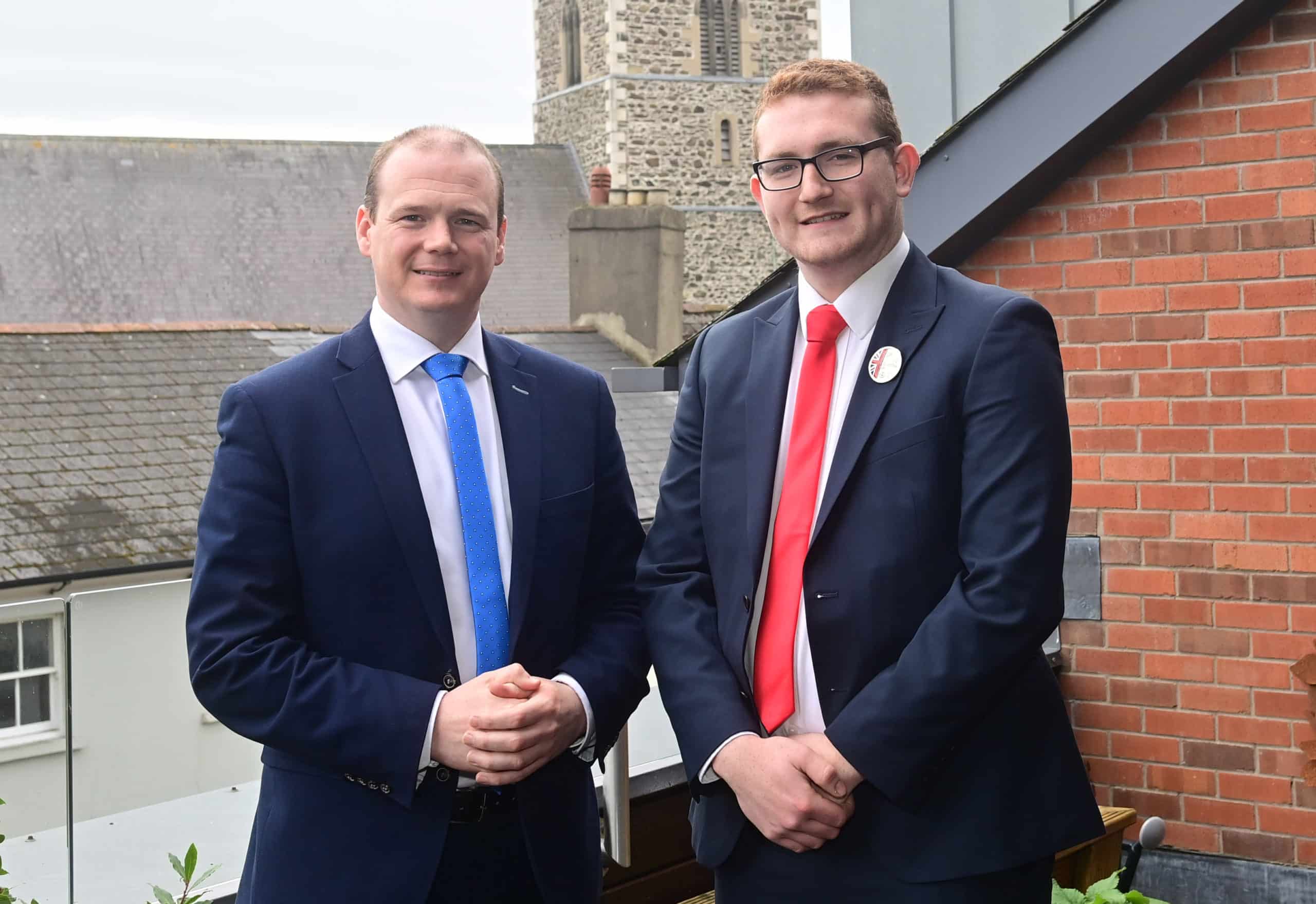 Local lad Aaron Gillespie is off to Italy to compete at the WorldSkills 2022 Special Edition, representing the UK in this worldwide competition.
Aaron from Killylea, a former student of Southern Regional College, successfully completed the Level 2 and Level 3 in Wall & Floor Tiling, where he honed his skills under the supervision of the College's industry expert teaching staff, facilitating him to compete at such a high level in the area of wall & floor tiling.
Aaron was coached throughout his training and the many competition stages by WorldSkills UK Training Manager and SRC full-time lecturer Paul Doran.
Aaron and four other young people met with Economy Minister Gordon Lyons in Lisburn on Thursday 06 October, as the group prepare to head off across the world for their respective competitions.
Speaking at a special event at the Lisburn campus of South Eastern Regional College, the Minister said: "I am delighted, and very proud, that five young people from Northern Ireland have qualified for the 35-strong UK team for this year's WorldSkills competition.
"That one in seven members of the UK team come from NI is testament to the exceptional level of learning students receive in our local further education colleges and training providers.
"Skills development is vitally important – for people, for employers and for the Northern Ireland economy as a whole. Skills competitions like WorldSkills – supported by my Department – encourage learners to hone their skills and perform to their absolute best, attributes that stand them in very good stead for their careers."
Southern Regional College are experts in equipping young people with world class skills and abilities. Competition is at the forefront of teaching withing the College and Aaron follows a distinguished list of former students from SRC who have competed at WorldSkills, representing the UK.
Brian Doran, Principal & CEO of Southern Regional College, said: "We are incredibly proud of Aaron for his success to date throughout the WorldSkills competition series. His dedication and talent for his chosen field is a clear reflection of the incredible ability students at Southern Regional College have and we are thrilled to be able to display this on the world stage.
"Competing at WorldSkills 2022 Special Edition is a fantastic platform for Aaron to showcasing his talents on an international platform. This will give him confidence and terrific opportunities in his chosen field.
"I would like to congratulate all of the selected NI participants and look forward to cheering them on as they represent the UK on the world stage."
The 'WorldSkills Competition 2022 Special Edition' is the official replacement for WorldSkills Shanghai 2022, cancelled in May due to the pandemic. Thanks to the commitment of Partners and Members, 62 skill competitions will be held over 12 weeks in 15 countries and regions.
Aaron's success and talent in the field of wall and flooring tiling has also led to him being offered a lecturing position at Southern Regional College, where he will undoubtedly take learnings from this competition to pass onto future students who will follow in his footsteps.
Sign Up To Our Newsletter