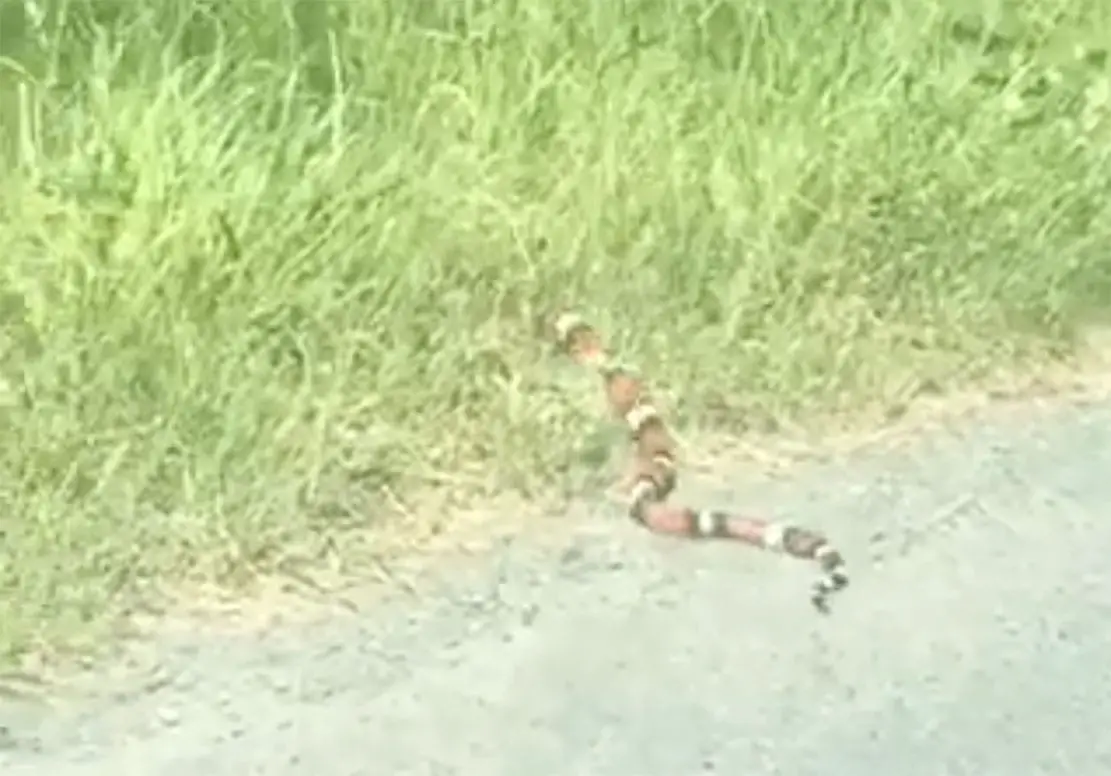 Keady has gone wild altogether. Snake seen at junction of Fergort road Derrynoose and Clontibret road Junction.

Posted by John McElvanna on Tuesday, June 26, 2018
This is not a drill – a snake has been spotted in Co Armagh!
This video – posted by Hugh McElvanna Menswear – shows what appears to be a Milk Snake slithering across the road and into the nearby hedge.
It's either that or a deadly Coral Snake – but that's highly (probably) unlikely.
The scaly reptile was caught on camera around the junction of Fergort Road in Derrynoose and the adjoining Clontibret Road.
It appears abundantly obvious that St Patrick missed one!!
According to the internet (our reliable source) Milk Snakes grow to 20 to 60 inches in total length (including tail).
They have smooth and shiny scales and their typical colour pattern is alternating bands of red-black-yellow or white-black-red – as clearly visible from this video.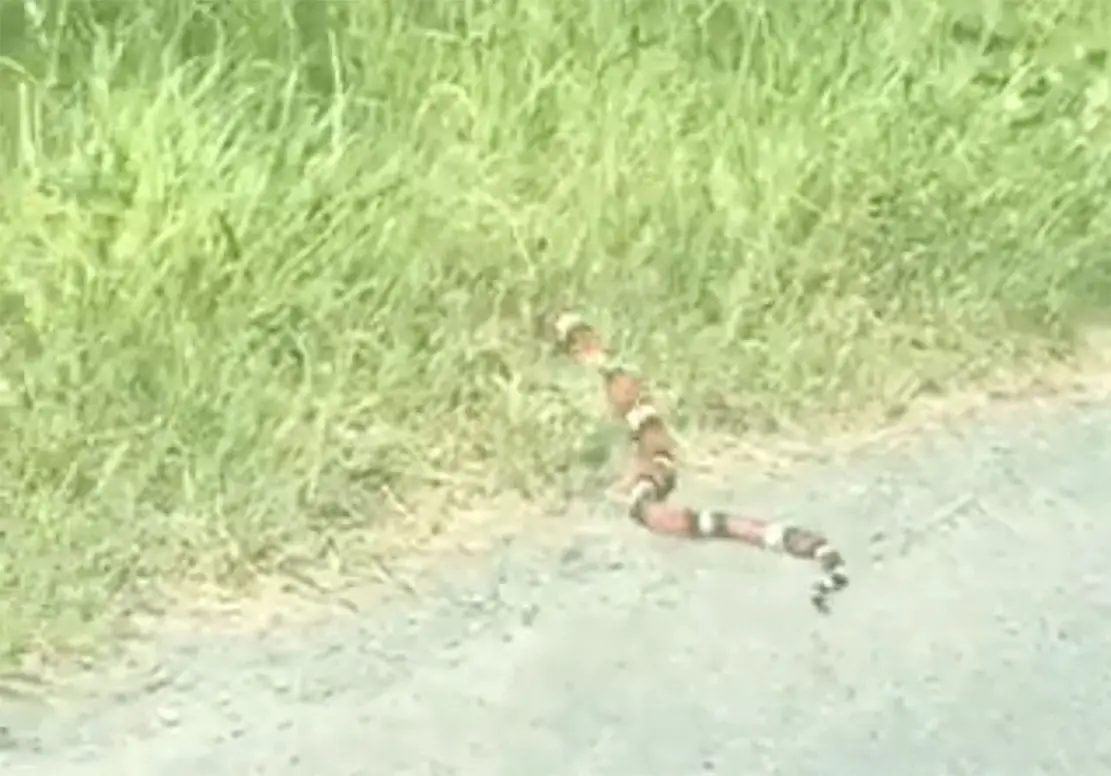 However, red blotches instead of bands are seen in some populations.
Some milk snakes have a striking resemblance to coral snakes….the slightly deadlier snake….! That is all.
Are you missing a snake, or know who owns this? Please get in touch via Facebook or email us info@armaghi.com
Sign Up To Our Newsletter