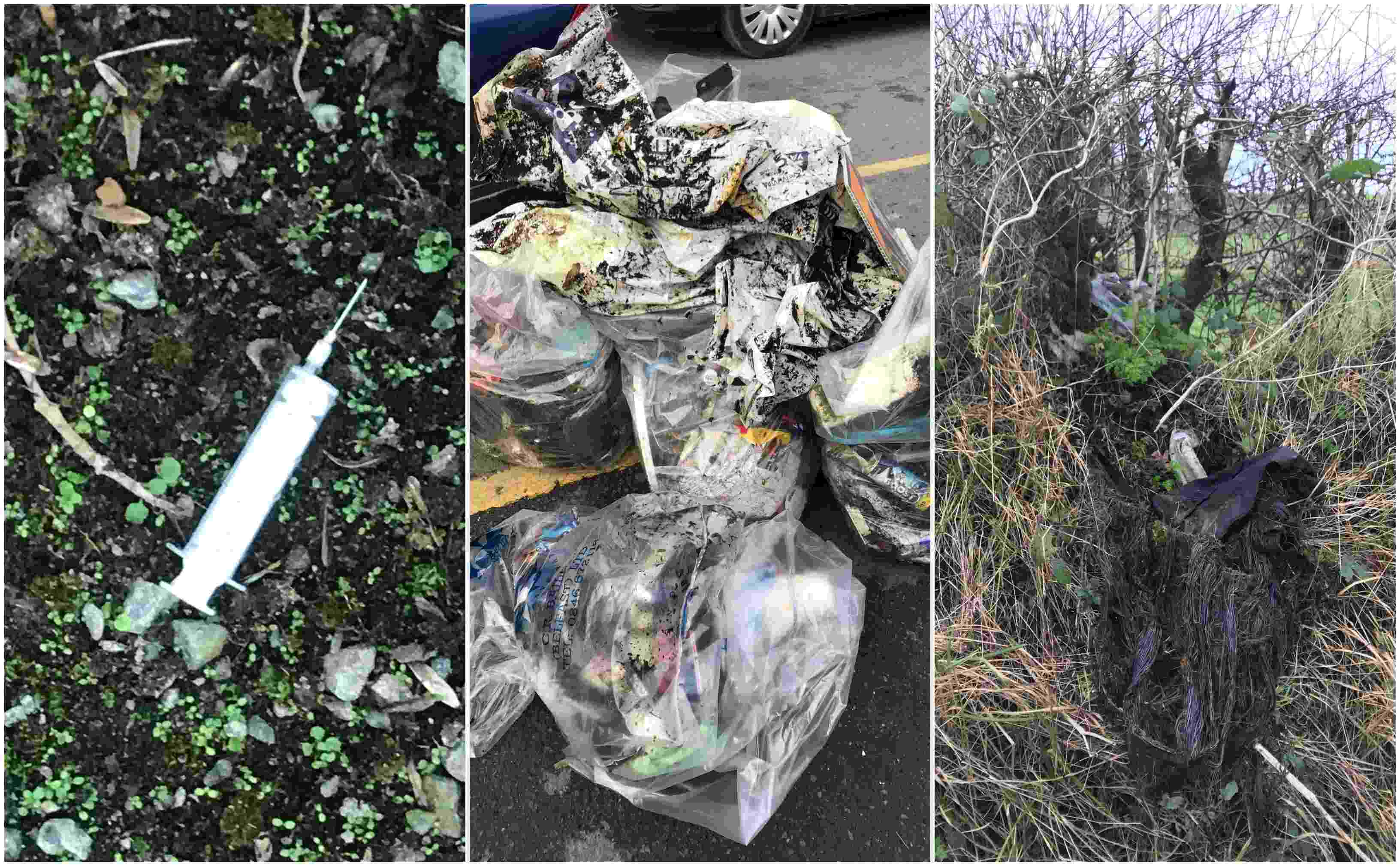 A used needle and syringe has been found near a rural Co Armagh primary school.
The item was discovered during a litter pick close to Granemore Primary School, on the outskirts of Keady.
Sinn Féin's Cusher representative Bróna Haughey expressed deep concerns having made the discovery herself this morning (Wednesday).
Ms Haughey told Armagh I that a number of party activists were carrying out a litter pick in Granemore in response to complaints from residents.
"I contacted Environmental Health immediately and I was advised how to dispose of it, which I did in the interest of the safety of local people," she explained.
Adding: "While I cannot yet confirm whether it was part of illicit drug use or for medicating livestock, the fact that such a dangerous instrument was left in the middle of our community, near a school, graveyard, public house, houses and the shop, is alarming."
She continued: I ask anyone who has reason to use such an instrument to ensure that they dispose of them properly. This blatant disregard for health and safety in our local community is totally unacceptable."
Sinn Féin representatives carried out a number of litter picks in the area including one on Christmas Eve in Darkley Forest.
Ms Haughey concluded: "The amount of general litter being accumulated on our local roads is disgraceful.
"We ask locals, and those passing through, to respect their environment and dispose of their rubbish in an appropriate way.
"Sinn Féin activists will carry out further litter picks in mid-late January in an effort to support cleaner and greener communities."
Sign Up To Our Newsletter