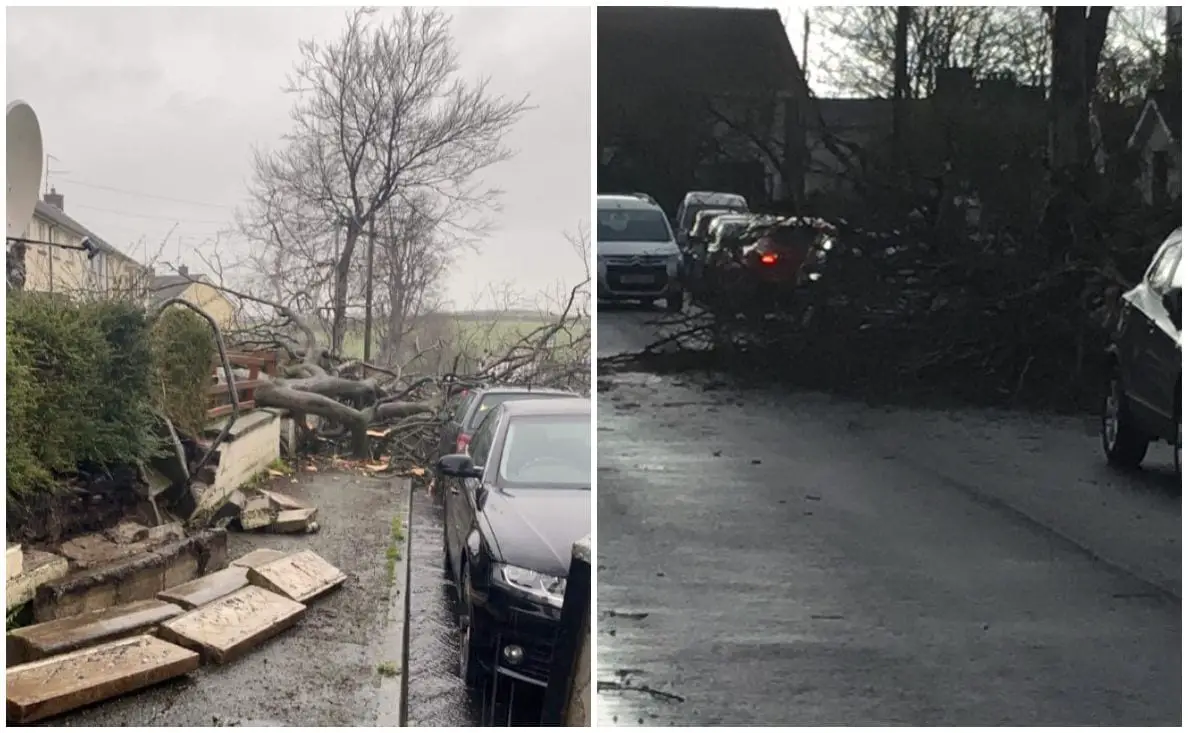 The full force of Storm Ciara has been felt right across Co. Armagh this morning and into the afternoon but it got a little sinister in Keady earlier.
Photos show the damage caused by an old fallen tree on the Tassagh Road, behind the fire station, close to the centre of the town.
The huge tree buckled under the force of the high winds crashing down on the footpath and in between a number of parked cars.
The huge tree roots ripped out large chunks of a nearby wall leaving one homeowner with a huge crater in their front garden.
Fortunately there was nobody in the vicinity at the time, however the tree has partially blocked the Tassagh Road.
The tree has been reported to the appropriate authorities by Sinn Fein councillors Darren McNally and Brona Haughey who said, "this could have been so much worse."
"Thankfully no one has been injured," added.
Meanwhile, the Met Office has warned of two days of heavy snow, sleet and icy conditions with weather warnings updated to include the whole of Northern Ireland.
Warnings will be in place throughout most of this week.
Sign Up To Our Newsletter