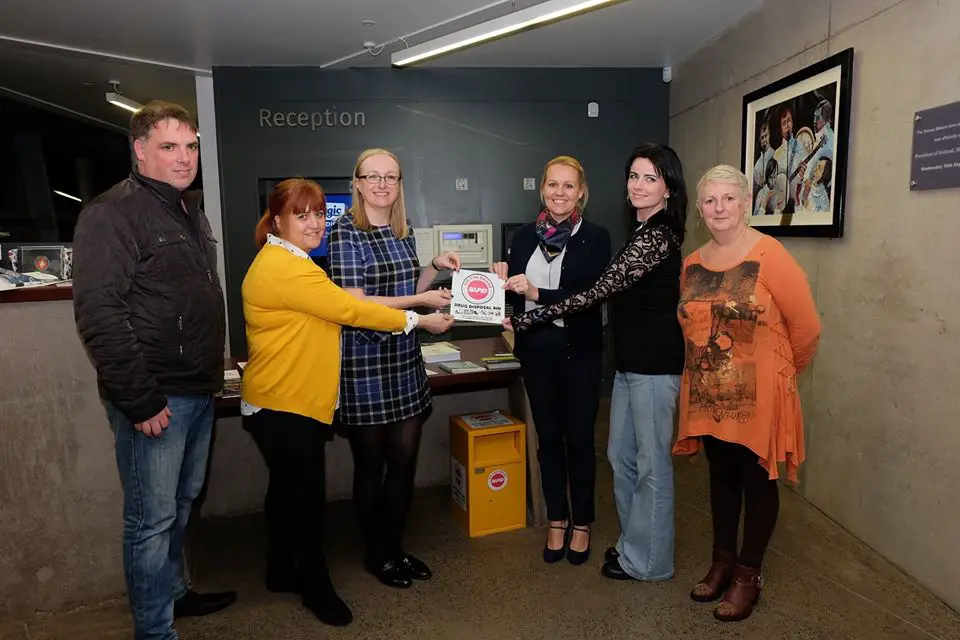 A drive to help remove drugs – both illegal and prescription – from local streets has been introduced in Keady.
A bin has now been provided as part of an initiative known as RAPID (Remove All Prescription and Illegal Drugs).
Drug disposal bins are located in towns and cities as part of the programme.
And it has now been launched at the Tommy Makem Centre in Keady .
Armagh, Banbridge and Craigavon Policing and Community Safety Partnership (PCSP) and the PSNI have been working closely with the Public Health Agency (PHA) and the local Drug and Alcohol Coordination Team (DACT).
The joined-up approach has been employed to identify and work with communities and businesses within their catchment areas to benefit from taking part in the initiative and having a RAPID drug disposal bin installed.
This is the 5th RAPID bin to be installed in the Armagh City, Banbridge and Craigavobn Borough Council area.
For more information on existing RAPID bins and/or how to contact the local Drug and Alcohol Coordination Team (DACT) and/or Policing and Community Safety Partnership (PCSP) to express an interest, visit http://drugsandalcoholni.info/campaigns/rapid/
Sign Up To Our Newsletter